Berries to become top category "one country at a time", says Bjorn
February 18 , 2013
Countries
Featured Top Stories
More News
Most Read
Today's Headline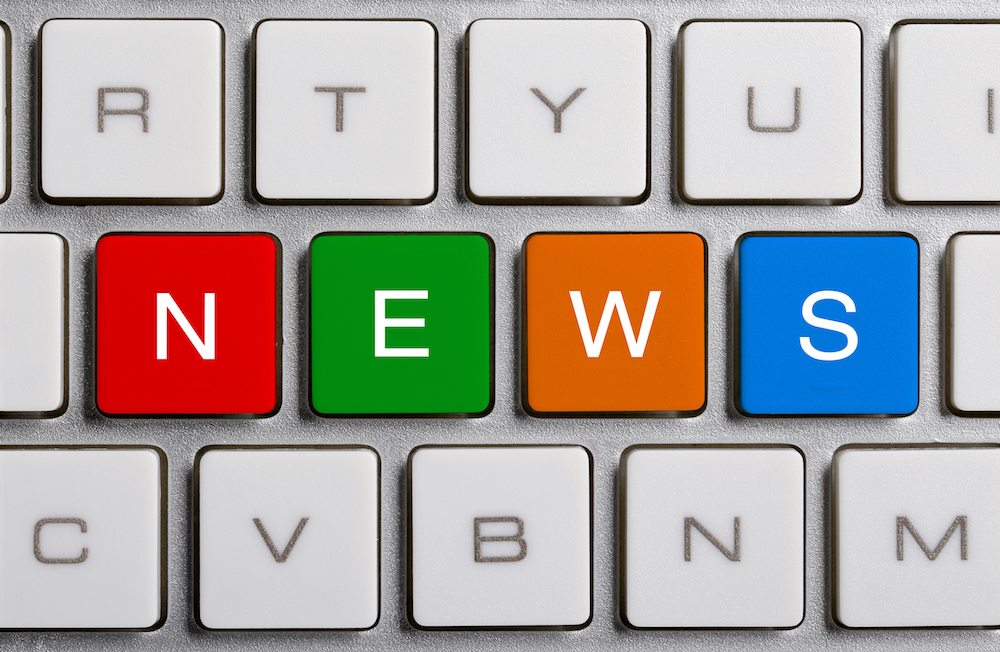 As the top fruit category in the U.S, the U.K. and now Norway, berries have gained significant traction and are on their way to the number one spot in markets far and wide. This is the view of Driscoll's vice president of international business and global development Soren Bjorn, who has seen his company's European annual revenue more than quadruple in four years, along with substantial consumption jumps for its Middle Eastern and Australian endeavours. While North America may be a "juggernaut" in berries, Bjorn sees huge potential development and trajectory for the fruit in Europe and elsewhere. At Fruit Logistica in Berlin, he told www.freshfruitportal.com about the supply and varietal dynamics that could shape this future.
From "foul-tasting" blackberries only suitable for cooking to strawberry types that did little for repeat purchases, Bjorn's descriptions of how the European berry market once was are not flattering. To some degree these points still apply but an approach that focuses on flavor, year-round supply and selling berry types together has changed the industry; a strategy practiced by Driscoll's and many others.
"It's quite interesting the number of European countries that don't actually have a word for the category, as in the word "berry" does not include all four types. It's a unique challenge, but the retailers are beginning to think of it as a category, calling it soft fruit instead of berries," he says.
"It used to be that strawberries were by themselves with a big display, and then you'd have the variety berries all in a fridge somewhere in the corner, but now more and more retailers are putting in a dedicated space for berries, all in one refrigerator that doesn't move throughout the year, and that makes a big difference."
He believes the fragmentation of the European berry industry, combined with a focus on pricing and logistics, has not lent itself to raising overall consumption.
"You take something like strawberries and it's still dominated by the big auctions in Belgium and the big cooperatives in Spain, and they're only in for a period. It's not that they don't do a good job, but then they go away and they're away for seven or eight months so they don't have the ability to build a consumer franchise or manage the category for the retailer."
For supplying the European market, Driscoll's operates in European Union countries as well as outside northern Africa and the Middle East, as well as importing from outside the region in a bid to ensure 12-month consistent supply.
"Now it's number one in Norway and in Denmark it's fighting for the number one spot with bananas. It's on the trajectory that it will surpass bananas - we think that's going to happen one country at a time, as all four berries become available all year round."
While Bjorn sees an upward advance for all berries in Europe, each carries its own subtleties when it comes to sourcing and consumption. He gives a berry-by-berry wrap before highlighting advances outside the European sphere.
Strawberries
Bjorn says the European strawberry market can be supplied well by local countries such as Spain, Belgium, the Netherlands and Germany, while Egypt is a big player during winter and Morocco is on the rise.
"Morocco got left behind because it didn't have the right varieties. For people like us, that has changed; we have seen that the offering has moved from open varieties from the University of California to proprietary varieties."
This shift has taken off across the board, particularly in Spain, where Bjorn points to the rise in Planasa-developed varieties such as Sabrina and Katonga.
"Others include varieties developed by Well Pict's Plant Sciences, as well as ours but we don't play up the names.
"You can see now that a variety like Festival out of the University of Florida, which has been the workhorse variety in Morocco, many retailers in Europe will now no longer take it at all.
"While it's high yielding and has a great shelf life, it's just not a very pleasant consumer experience. Those kinds of varieties don't have much of a future as they don't grow  the category. They may make the sales happen, but the consumers don't come back for more."
As is the case for all four berry types, strawberry varieties must now be consumer oriented, says Bjorn.
Raspberries
While Spain, the Netherlands and Belgium have historically made up most of the raspberry deal, Bjorn says Driscoll's has added Morocco to be able to supply in the middle of winter.
"In southern Morocco in Agadir we now have quite a big development of raspberries, which is more like our central Mexican raspberry deal in the middle of winter," he says.
"Historically we had to fly all our raspberries in from North America, but we are now growing a larger percentage of that fruit down in Morocco. Of course Spain and Portugal are really important for us as well - Spain is really where we started raspberry production and Europe and it's quite significant for us, still growing.
However, to ensure a consistent supply Driscoll's still imports Mexican and U.S. blueberries into Europe.
"North America's still the juggernaut in the berry business, and it's more reliable because there's a more favorable climatic situation, so when there are opportunities we fill in with North American fruit and that makes us more reliable in this market.
What makes this difficult though is a 9% duty on raspeberries from the U.S., so when faced with the decision of whether to ship from California or Mexio, the latter usually wins out as it doesn't carry costs that go to European Union coffers.
"It's one of those things where as an industry we haven't done a good enough job putting pressure on our trade representatives. We certainly like to see our U.S. trade representatives be more active, because we would do more - it's easier out of the U.S. because we can fly non-stop from Los Angeles."
Blackberries
Unlike with  raspberries and strawberries, Europe's blackberry market does not have a viable year-round supply away from the Americas, sourcing from the world's biggest production region for the fruit in central Mexico.
"We have been unable to find the equivalent of that so far. You have to go pretty far down in Africa and once you get that far down you're back to flying, so you may as well fly from Mexico as it's more affordable, instead of creating a new industry where you're still flying blackberries.
"It's also partly because it gets so hot and we need plants to survive through the summer. Blackberries stay in year after year, whereas raspberries you can go back and plant every year.
"We can plant raspberries out of the extreme heat and still have winter production, whereas with blackberries we don't have a system where we can plant annually."
He says a lot of people in Europe grew up with great blackberries picked fresh from the backyard, and the varieties available in supermarkets have traditionally not come close to matching that level of quality.
"Of course, if what you're used to is going out and picking a blackberry that's fully ripened in the backyard, that's what they should taste like, but the commercial blackberry varieties still have to make it through the supply chain.
"Most of the products that are grown in Europe are very high yielding but really foul tasting – you can cook with it, you can make pies, but of course that's not what people do with berries anymore.
"It's changing and I think blackberries are one of our highly differentiated items. In North America they're almost as big as raspberries in volume but in Europe they're one tenth of the size."
Bjorn believes the European blackberry market will eventually be as big as in North America.
"But Europe is more complex in many ways – you may have one union, but you've got many countries, and things get done very differently in a lot of places."
Blueberries
Europe's blueberry market is the most reliant on foreign supply out of the category, and Bjorn doesn't see that changing any time soon.
"There isn't as much Northern Hemisphere production on the European side; of course there's Poland which is large and Germany, but all the other pieces aren't as developed as in North America.
"It's clearly not  as developed in Europe but it's happening, and it's a category you can see everybody's experiencing huge growth, with big plantations happening in Morocco, which will end up being the equivalent of something like Florida and North Carolina, and plantings going on in Holland for the summertime.
"Your very early Moroccan production will take out the Chilean production; the middle of the Chilean deal is relevant and will be extremely relevant for a long time, but the back end of the Chilean deal will become less relevant and will have to find a new market."
He says South Africa also becomes very important for Southern Hemisphere supply.
"They have been in a bit of a monopolistic situation, I think 80% of the blueberries in South Africa come from one group and go to one group in Europe.
"That's clearly going to change, and we are running around in South Africa and trying to get things developed with our genetics, our varieties, and we have a lot of exciting things going on in blueberry genetics."
Australian partnership
Outside of the European sphere, Bjorn highlights the progress made by Driscoll's Australia, a 50-50 venture with the country's largest produce company Costa Exchange.
"It's been hugely successful. Our business is now over AUD$100 million (US$102.95 million) in Australia in less than three years, consisting mostly of blueberries and raspberries.
"We are clearly the market leader, having gone from not being in the raspberry business in Australia, to having 80% of all raspberries in Australia. The business is skyrocketing.
"We are rapidly expanding strawberries, and that will be significantly bigger next year, and we are getting started on blackberries as well. The idea is to have the full Driscoll's berry brand, we are seeing a great reaction from consumers, and they are responding."
He says berries are now the number three category in the Australian produce industry, compared to seventh rank just three years ago.
"In Australia it will be number one for sure in the next few years, supplied mostly from Australia and New Zealand. We really want to get New Zealand going as well, as when you have 22 million potential consumers in Australia, adding four million in New Zealand is a big expansion of your market potential.
"It's a wealthy market. Every Australian is potentially a consumer, and you can't really say that about other berries in North America or Europe either."
He says supermarkets have been very supportive of Driscoll's Australia's efforts.
"Getting it organized and having a greater focus on quality and the consumer experience is a tremendous opportunity. We have seen it in blueberries and raspberries, we are seeing it now in strawberries and I think it will happen in blackberries.
"For us it's an exciting market, although it has it's limitations as you can't really export because of the Australian dollar. When we first invested in Australia the exchange rate was 55 (U.S.) cents to the Australian dollar, but now it's US$1.05.
"It's a huge change, which should be a natural export opportunity into South East Asia, which it always was. That's quite limited now."
Berries in the Middle East - 'universally likeable'
Bjorn points to the Middle East as another great market for potential in berries, with growing consumption despite a lack of history for the products locally.
"A lot of it's driven by large expat communities and the tourism industry in a place like Dubai. Then you have a local middle and upper class that's exposed to it, and you realize what's possible.
"Berries are not  a universal product in terms of history, but it's turning out to be a universal product in terms of likeability."
He says because of proximity, Driscoll's South African, Egyptian and Moroccan business are supplying key Middle Eastern markets like the United Arab Emirates, Bahrain, Saudi Arabia and Kuwait.
"While the Egyptian supply was developed for Europe, a good size of it is now going to the Middle East. We definitely think our Moroccan business has strong opportunities too, and we've already done trial shipments.
"It's part of our value proposition all the way back to our growers, that if you're growing for the European market, we will also do the Middle East for you. There's often unbelievable value that can be extracted out of that market."
Further afield
While not in the company's immediate plans, Bjorn labels China as "the next frontier" for berries.
"It's the big opportunity for the next generation, and our job now is to get ourselves ready for it.
"We are actively looking at it. China has plenty of complications so this isn't a straightforward thing - it's not necessary the next 10 years, but we think it's critically important that we get it figured out beyond 10 years.
"There's no market access for Mexican and U.S. berries, but we're working on that with U.S. and Chinese officials. Our chairman and CEO is joining the Californian government out there in April."
Subscribe to our newsletter