NZ: Turners & Growers 'changing the way it ships to market'
February 27 , 2013
Featured Top Stories
More News
Today's Headline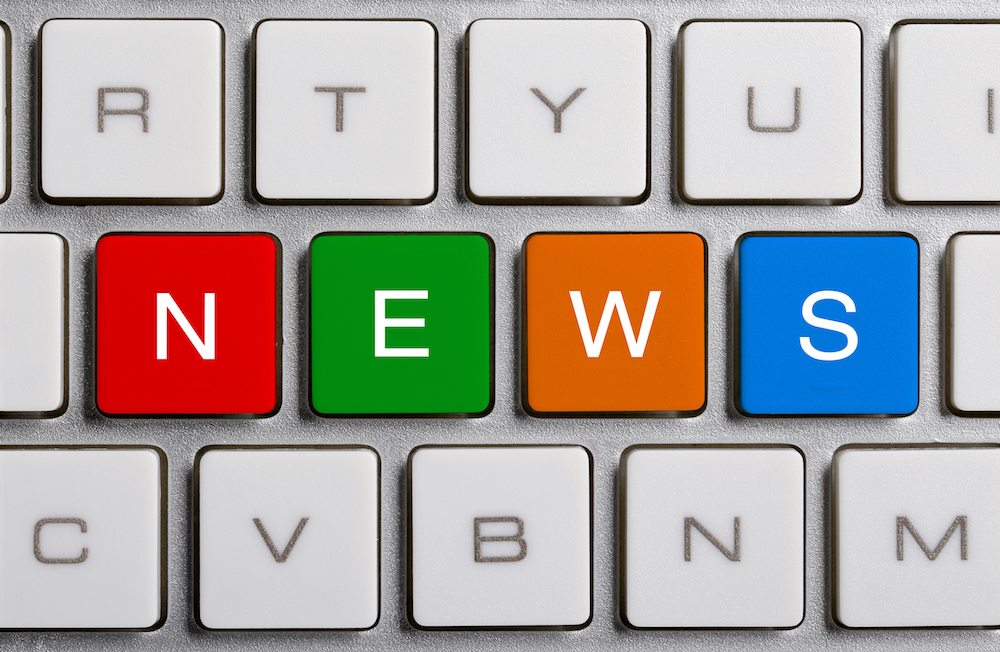 New Zealand company Turners & Growers (NZX: TUR) has undergone many changes since it was taken over by Germany's BayWa (DE: BYW), including the appointment of a new executive, the planned sale of non-core activities and property, and reconciliation with kiwifruit marketer Zespri. At www.freshfruitportal.com we hear more from T&G leaders about this transformation and the part the company will play in an evolving global apple market.
T&G CEO Geoff Hipkins says New Zealand's apple business is a "plus and minus", with strong international demand contrasting with squeezed returns from a high exchange rate.
"Our exchange rate is overvalued, and as a result the returns we're getting are suppressed, so we're having to do a lot of innovation, a lot of cost control, just to keep our head above water," he says.
"It goes right through the whole business. You're looking at increasing people's productivity, mechanization, supply chain efficiencies, changing the way we actually ship to market. All of those types of things come under close scrutiny as a result of that pressure from the exchange rate.
"That pressure meant that a lot of these business-type decisions were underway before, but obviously with the BayWa internationalization process and their key strategies, it's really just been accelerated."
He says advancements include a move towards bulk shipping from New Zealand.
"This brings much more efficiency from a freight rate and packing closer to point of consumption; it's a probably a classic example of where there is a significant saving being achieved.
"Before they were going to another market where arguably the majority of them were re-packed again, so you not only had wastage in the packaging material, but also in the initial time and labor cost. Also, with the efficiencies as far as shipping weight is concerned, that [wastage] can all be eliminated."
He cites climate volatility as another challenge facing New Zealand's growers.
"We are seeing some pockets of drought in New Zealand, and areas where we're getting abnormally high rainfall. And they're all in apple-growing regions.
He adds key apple areas like Hawke's Bay, Napier and parts of the South Island have held up well in the face of these changes.
On the issue of T&G's restructuring, Hipkins says the marriage with BayWa has been perfect with a very stable cornerstone investor that is large, strategic and long-term. Meanwhile, the board has had to look at the company's processes and assets to decide what is really in its interests for the future.
"We had a look at a great range of companies under the Turners & Growers umbrella and we singled out those that were not core business - we looked at our flower auction business [FloraMax] and said that's not a core business.
"But again, it's not a distress sale. We don't need cash, we have a very strong balance sheet - we'll look to divest over time.
"We also are looking at our property portfolio. We own a lot of land and buildings in New Zealand, and I'd rather use some of that cash, as opposed to tying it up in land and buildings, in the actual business itself."
This all equates to building up a "nice little war chest" for acquisitions, whether they be in New Zealand or overseas.
In terms of the new board structure, Hipkins says bringing in new blood and expertise from overseas has "lifted everyone's game".
The view from Germany
Chairman Klaus Lutz, who is also CEO of BayWa, says Hipkins' efforts to complete the restructuring process were much faster than expected.
"I said in New Zealand last year it will take nine months, but we finally achieved the most important wins and major steps forward within six months.
"The major challenge will be to regain lost trust and credibility within the grower community in New Zealand. This is not yet finalized. You can't get credibility back within a few weeks, days and months if you have lost it over the last 10 years, but so far as I can see we can be pleased with the transition and the achievements.
"The most important thing besides the relationship with growers in New Zealand, is to expand our global presence. The access and improvement we need to make from a volume point of view in Asia was a key driver for the investment for BayWa, and to strengthen our relationship with growers for instance in Washington State, in Peru, Chile, South Africa, France and so on."
Lutz adds that Turners & Growers' profitability in the consolidation period was much better than expected and helped the balance sheet of BayWa.
While Lutz admits he is no fruit expert, he believes two T&G apple varieties marketed by subsidiary Enza - Jazz and Envy - hold great promise. The two varieties were designed for the Asian palate but Jazz has witnessed success in North America and has a growing presence in Europe.
Lutz says BayWa's research department in Munich plans to conduct a study into whether Envy could be popular in Europe too.
"We have to see whether we can ship the Envy variety to Europe. We are facing a problem, especially with the younger generation as they are not as attracted to apples anymore as the former generation."
The Asian megatrend and growing apple choice
Hipkins echoes Lutz by pointing out the tremendous advantage of having Jazz and Envy apples in the stable with global plant variety rights (PVRs).
"Without wanting to sound too biased, I think we have probably the world's best apples, and we're seeing that particularly with Jazz in some Asian markets - I look at increasing sales to Thailand, just geometric growth.
"I think we're seeing a continuation of that mega-trend in Asia - the growing middle class with disposable income which is pre-disposed towards towards an imported quality food product.
"I talk about Asia in the wider sense here - it's not just India and China. You can't ignore Indonesia, Malaysia, Thailand, Singapore - great markets and growing markets for quality food product."
He says non-tariff barriers tend to "raise their ugly heads" quite frequently in Asia, as is the case with Indonesia and the bureaucracy surrounding entry.
"But if you have that quality product and you have that traceability, it's not really an issue."
Hipkins says the production base for Enza's PVR varieties is increasing in France, northern Italy, Washington State, South Africa, Chile, Australia and New Zealand. The executive is dismissive of some industry commentary that there are too many apples for buyers to choose from in the market.
"Your customer's no idiot, she's your wife," he says.
"I think that fundamentally, while there may be a lot of choice the customer of today demands choice and they will come back via repeat purchase to tell you whether your variety is good or not. We know with the demand for both Jazz and Envy, we are getting a high level of repeat purchase."
European market outlook
Enza Europe managing director Tony Fissette expects a good season on the old continent this year for imported fruit, following on from a very good domestic season in terms of prices.
"The apple sales are going very well, but we have to say also that the market is very short of apples. Last year nearly all countries - Holland, Belgium, France, Italy - had 25% less fruit in the market," he says.
"Only in Germany was the market stable. We think the market will be okay until April, and then it will be cleared mostly of the European apples, and then of course South America and New Zealand will come in; we expect a very good market.
"You're coming in a nearly empty market, but then at the end of the season in August we have to be a little bit careful a little bit again because we expect a huge crop in Europe again."
He points to the trend that affected Royal Galas when they took off with plantings and the market collapsed. However, now the variety is getting good prices thanks to demand in Asia, which Fisette will help keep stable prices for T&G's PVRs too.
"Thanks to the innovation and the club varieties you can keep your fruit under control, and when you can keep it under control you can get good money.
"We see the future as very positive, and of course with the increased market in India and Asia, that takes a lot of pressure away from Europe.
"We already have a shortage of apples as a company, and we believe in a couple of years's time people will make a lot of money on apples. That is a reason why BayWa was buying of course."
T&G's kiwifruit business
On the topic of the kiwifruit business, Hipkins says trial shipments of Enza Gold have received good repeat purchases in Asia, but any further variety development would be "foolish" given the challenge Psa. presents. On the whole, his key message in this fruit category is one of collaboration with Zespri.
"We can sit alongside the Zespri varieties, just to give the consumer choice; it's not one of product cannibalization, it's just one of extending a product range.
"The grower is so important, that's the backbone of our business. They don't want to be seeing their returns wasted on legal fees while challenging a system in New Zealand that has worked well."
Subscribe to our newsletter