U.S.: Three key holidays show double-digit avocado growth in Q2, but lower prices
August 24 , 2018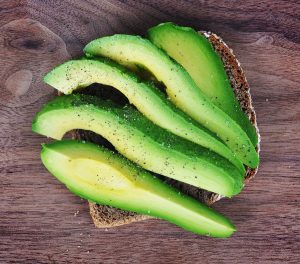 Hass avocados in the U.S. showed strong growth during the second quarter holidays, with Easter, Cinco de Mayo and Memorial Day all generating increased year-on-year dollar and volume sales.
The Hass Avocado Board's new Q2 2018 Avocado Holiday Retail Recap, based on retail point of sales data from IRI/Freshlook, reports that avocado retail volume exceeded 43 million units for Easter and reached nearly 66 million units for Cinco de Mayo and nearly 50 million units for Memorial Day.
"Hass avocados are not only a staple for many Cinco de Mayo celebrations, they are also being used to add flavor to traditional Easter dishes and backyard grilling entrees for Memorial Day," explains Emiliano Escobedo, executive director of the Hass Avocado Board.
"The holidays are a great time to promote avocados as they make a delicious and healthy addition to holiday dishes and celebrations."
Easter started off the second quarter, delivering strong growth for the category, with national retail volume of 43.3 million units for the week, an increase of +27 percent vs. prior year.
Dollars also increased nationally (+5%), amid an -18% decline in total U.S. average sales price. Average sales prices for Easter week 2018 were down vs. prior year in all regions, ranging from a low of US$0.78/unit in South Central to a high of $1.33/unit in Northeast.
Cinco de Mayo continues to be a strong driver of avocado sales as friends and family celebrate the holiday with a variety of avocado dishes.
U.S. retailers set another record for avocado sales this year, with 2018 Cinco de Mayo sales exceeding nearly 66 million units and US$60 million nationally – an increase of +45 percent in units and +11 percent in dollars vs. prior year.
All regions showed double-digit volume gains, and three regions showed double-digit dollar growth: West (+10%), Southeast (+20%) and Northeast (+25%).
Total U.S. average sales price for Cinco de Mayo week decreased -24 percent vs. prior year to $0.91/unit, with all regions recording average price declines.
Kicking off the start of the summer and concluding the quarter's holiday report, Memorial Day celebrations drove record volume sales of nearly 50 million units, an increase of +39 percent vs. prior year.
Memorial Day saw very strong, double-digit volume growth trends in all eight regions, with Northeast delivering the top growth rate at +55 percent. All eight regions experienced double-digit declines in average price, driving a Total U.S. average price decline of -25 percent for the holiday week.
Subscribe to our newsletter