The Packaging Pitch: Reinventing the fresh produce department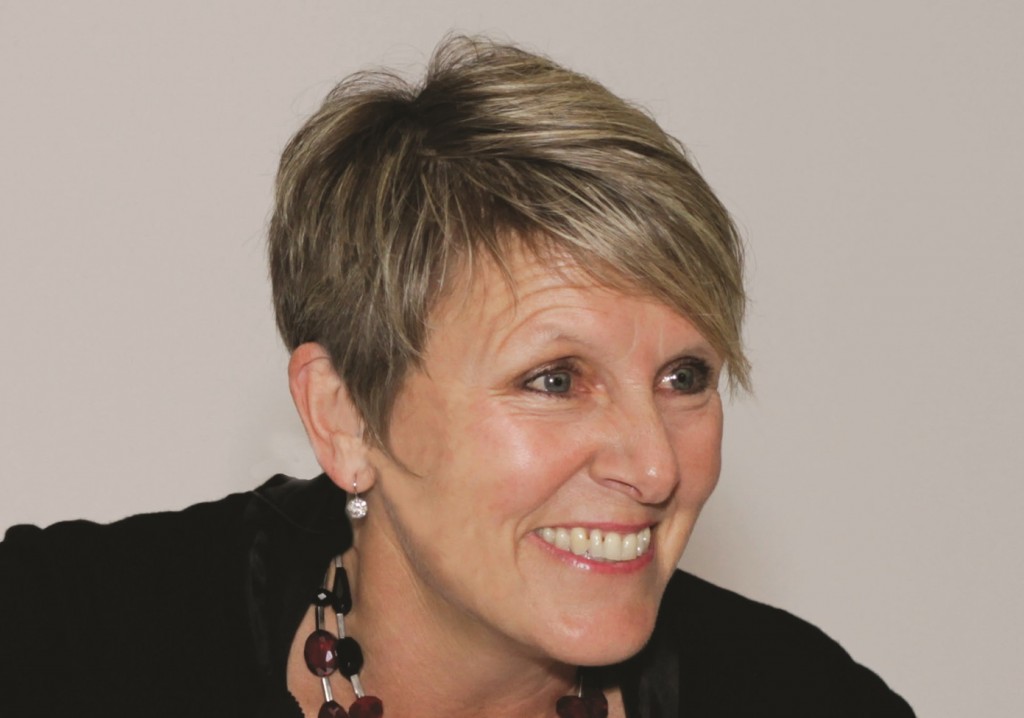 By Fresh Produce Marketing founder Lisa Cork
I had several interesting conversations with what I would call 'Millennial start-up' businesses at the recent PMA Conference in New Orleans. As I wrote last month, I had not been to a Fresh Summit for four years and a lot had changed. Fresh pressed juice companies, soups and gazpachos, coconut water and more occupied stands on the show perimeter or in the new exhibitors' section.
In talking with several of them, one of my key questions was, "Why are you here? What prompted you to exhibit at the PMA Fresh Summit?" For the ones I spoke with, their answer was all the same – they were trying to get their product merchandised in the fresh produce department.
All three were candid and spoke about how difficult it was to get their products on the same shelves as fruit and veg – even though their products were full of fresh fruit and veg. They talked about how they were top brands in the route and convenience trade, yet couldn't crack the code to get into produce.
I don't know about you…but I think this is a really interesting subject. What should / should not be in the fresh produce department? In the era when Millennials are asserting their spending power, have their wants and demands for the produce department changed? Should the produce department be changing with it?
There will be many of you reading this who are better historians than I, but think back 20-25 years. The produce department used to be just bulk fruit and veg. I don't even remember that many chilled cabinets taking up floor space. Non-produce products were considered 'cross merchandising' and the boundaries of what could be cross-merchandised were strict.
I can remember strawberry companies scoring a major coup when shortcake packs and the chocolate dipping sauce for fruit was allowed alongside the strawberries. Who remembers when the sweet apple wraps came out and provided a quick solution to making caramel/candied apples in the fall? There were always a few smart and savvy CPG (consumer packaged goods) products like Marie's salad dressings that were allowed in produce, but the fortress walls of the department seemed very hard to scale.
But today, things are different. The bagged salad revolution and all the value-added cut vegetables and fruit products available today means the produce department is now filled with chilled cabinets. Dietary trends have continued their constant evolution and shoppers today now want different things from their food…and their food sales outlets. Online sales are changing the entire face of retailing. As one of the frustrated Millennial start-ups at Fresh Summit said to me, "Shoppers have changed. Millennials don't want to shop the center aisles. It's crazy to put products there thinking you can 'draw them into those areas.' Frankly, they are not interested."
So what could/should the fresh produce department look like?
I always try and think from different perspectives when I approach a question like this. So let's try it. What if we stood in the shoes of a millennial shopper – what does grocery shopping look like from their perspective? What are they eating? What do they purchase when it comes to fruit and veg and fruit/veg products? The data is there…the question should be easy to answer.
For a Millennial, my summation is they very much want the goodness of fresh food, fruit and veg, but without the prep. They want clean food, they want to know what they buy and consume has ethical and sustainability pillars and they want to know the story behind the product. We already have been told they shop the perimeter of the store – so what would it take to deliver them the wellness and goodness they seek in one area?
One of the start-ups I talked to spoke about the concept of 'a store within a store' – meaning creating a destination of the primary foods purchased by the new Millennial/wellness consumers in one area. It would change the face of grocery retailing.
Imagine walking into a department where there was no demarcation line based on department, but more based on lifestyle. So those who wanted fresh produce that was still fresh – but had value-added to it in some way – could get everything in one area. What about destination departments for vegans/vegetarians? Yes it might mean some products are merchandised two and three times in different locations within a store, but isn't the point of the exercise to cater to the shoppers' needs?
As you can tell, I am not a retailer. Perhaps this consumer-centric thinking versus department-centric thinking has been tried. Maybe it failed miserably. But what I do know is two things: 1) Online is here, which will require brick and mortar stores to reinvent. 2) We have a generation of Millennial start-ups, doing amazing things with our fresh fruit and veg, but feeling frustrated they can't seem to get their products on the shelf in the produce department.
Sounds like the perfect environment for reinvention to me. Any retailers reading this game for a conversation?
Subscribe to our newsletter