U.S.: Zespri SunGold drove yellow kiwifruit category growth in 2017
New Zealand-based kiwifruit marketer Zespri enjoyed "remarkable success" with its SunGold variety in the North American market last year.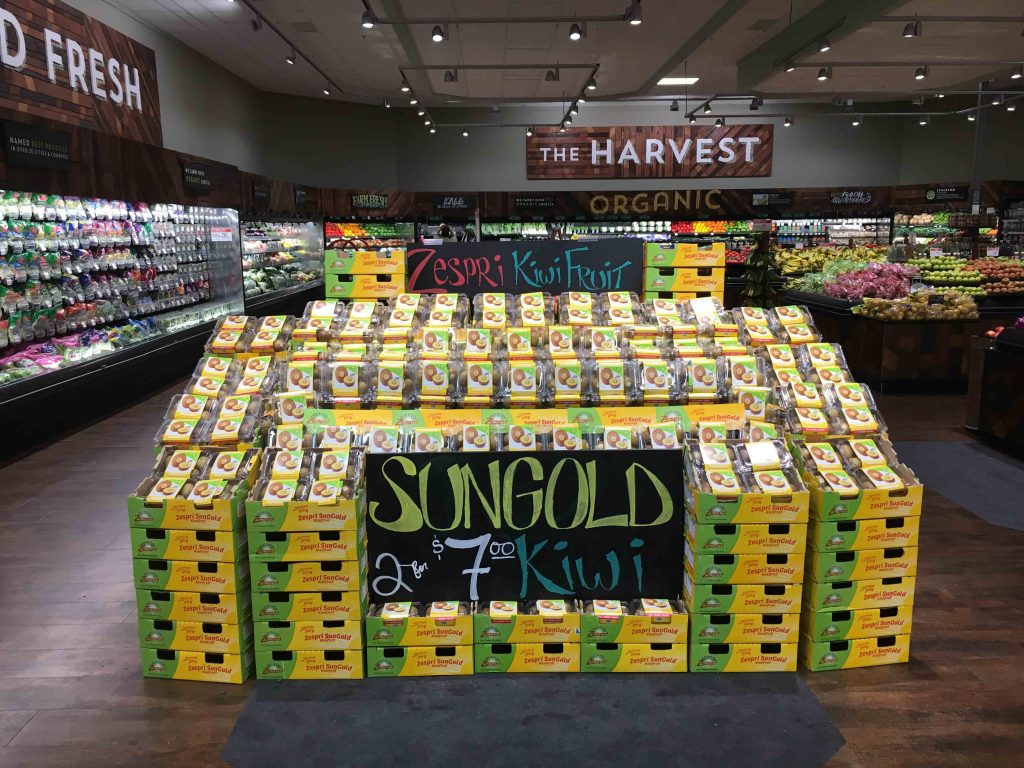 The success was partly attributed to customized programs, regional market development managers, and strong consumer and retail marketing campaigns.
Within the kiwifruit category, golden kiwifruit drove the category dollar gain with sales increasing 125% for the 52-weeks ending Dec. 3, 2017.
SunGold kiwifruit led the growth and represents 80% of the golden kiwifruit category with 27.8 million pounds (12,600 metric tons) sold to establish a new sales record.
The company also opened up a North American office during 2017.
"As our 2017 season comes to an end, we are looking forward to 2018," Zespri general manager of the Americas Ben Hughes said.
"Zespri is already working with retailers to set-up exciting programs for the 2018 season as New Zealand shipments begin arriving in May. We have plans to target 50 percent growth for the coming year and extend the season through Zespri-grown Italian fruit so consumers can begin to enjoy Zespri SunGold though winter."
The Zespri brand guarantees that consumers are consistently getting the best-tasting kiwifruit. All Zespri kiwifruit is grown for taste and delivers on Zespri's comprehensive system of quality standards.
"Consumers have embraced and celebrated the SunGold with us," explains Zespri's North American marketing manager Sarah Deaton.
"Consumer response to the new SunGold has been overwhelmingly positive with brand awareness increasing by seven percent in one season."
To help promote SunGold Kiwifruit, retailers were able to order point-of-purchase displays and other merchandising material, which featured the "Celebrate the SunGold" graphics that tied into the consumer campaign.
The campaign targeted specific markets with billboard advertising, and social and digital components designed to convey joy, optimism, and excitement to consumers by leveraging SunGold as a moment of celebration with the season arrival.
Zespri also launched regional display contests to promote and encourage trial of SunGold. The larger displays drove trial because of in-store visibility, the company said.
"Our retail display contest resulted in a 400 percent increase in sales during the promotional period," explains Deaton.
"The results were remarkable. We plan to expand the contest during our 2018 season."
Photo: www.shutterstock.com
Subscribe to our newsletter