Getting in early: airfreight produce for "sophisticated" consumers
December 16 , 2013
Countries
More News
Most Read
Today's Headline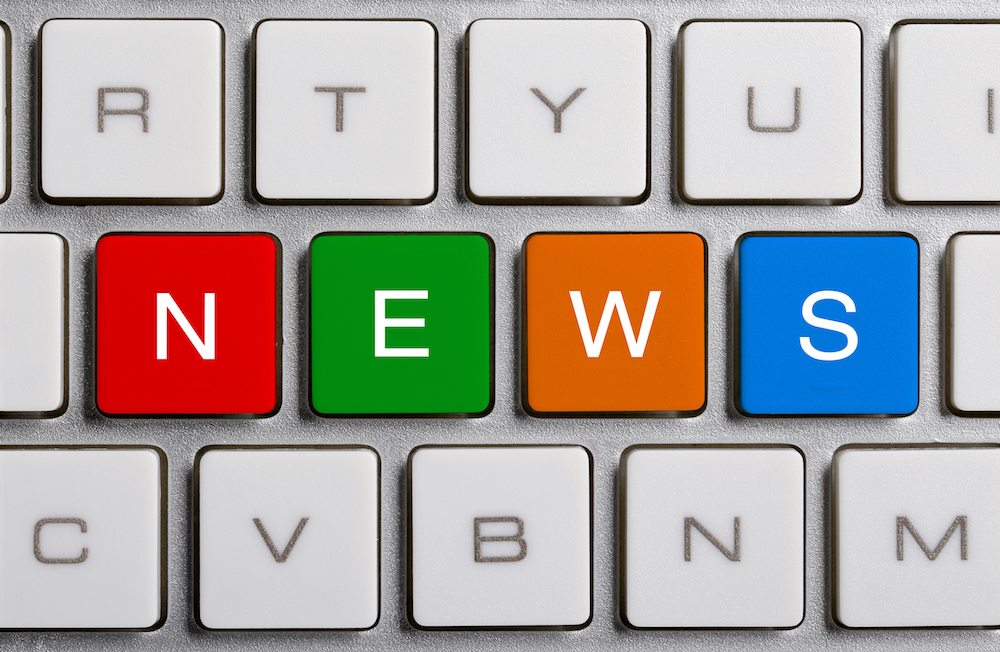 While the majority of produce exporters opt for the lower costs of sea freight, airlines have been able to tap into the willingness of consumers to pay top dollar for fruits and vegetables during periods of scarce supply. American Airlines (AA) recently finished up the peak timeframe for moving highly sought-after Argentine blueberries, and in 2014 its Mexico, Caribbean and Latin America (MCLA) division will aim to capitalize on a new service from Dallas to Hong Kong. The division's managing director of cargo sales, Carmen Taylor, tells www.freshfruitportal.com about trends in airfreight fruit and the investment needed to compete with other carriers.
When asked about the advantages of airfreighting perishables to beat out the low cost structure of boat arrivals, Taylor's answer is very simple - first in, first served.
"In Miami for example, for the first three weeks of [Southern Hemisphere] blueberries you can pay US$6-7 for a little basket with maybe 10 berries inside, and I'm not the only one who buys them," she says.
"It's a gamble that those big distributors do in really measuring the market and realizing that certain segments of the population are willing to pay more.
"You don't want your loyal customer to come to the store and they can't find blueberries, but your competitor already has them."
The same principle applies to niche opportunities from people's thirst for novel products.
"We've seen significant growth for the last 10 years in the demand. Any country that comes up with a new product then "bingo", there's some company in London or in Paris or in the U.S. who wants to be the first one to have that product.
"As we see the sophistication in the consumer taste, as well as the demand consumers have where they want to have access to those fruits year-round, we will see growth for the demand of our space on American Airlines."
Connecting the Southern Cone with the world
Taylor mentions while this year's Argentine blueberry season was "a bit disappointing" with cold weather delaying supply by a week, this did not impact American Airlines' business.
"It is still a very desirable business for American Airlines to be carrying and on average we have been moving about 30,000 pounds of berries every day from Buenos Aires to the three hubs that service that city, which are Miami with the most frequency, to John F. Kennedy New York, and also to Dallas," she says.
In recent years, the company has had to contend with more charter planes taking blueberries straight from the Argentine growing region of Tucuman, whereas AA's fruit is transported by truck to Ezeiza Airport in Buenos Aires first.
"It is tough for sure, but one of the advantages of working with American Airlines is at this time of the year is we offer excellent lift as we offer a third Boeing 777 daily, traditionally between Nov. 1 through to the end of March.
"The biggest advantage is that we are a passenger airline and departing on time and arriving on time is absolutely critical and part of our main goals in terms of service performance. Our customers who are very time sensitive and weather sensitive, appreciate that."
Another way AA manages to edge out the Tucuman-U.S. freighters is its connectivity with markets outside the U.S., which has also been key for fruit exporters from Uruguay, Chile, Peru and elsewhere in Latin America.
"This is a phenomenon and strategy that has allowed American Airlines to go from Argentina shipping to Miami where we have a lot of freighter competition, to providing destinations that our competitors were not able to provide within a transit time that we can.
"As of this year in Uruguay, our [berry] business was very robust and we were able to move on a daily service that we offer from Montevideo with a Boeing 767-300, and those airplanes came in absolutely full.
"The shippers from Uruguay are really starting to expand their account base, and we were able to secure a lot of business that originated in Montevideo, went to Miami, and we connected it to many key destinations in Europe; London and Paris in particular."
She adds that linking exporters with Asia has also been a key strategy, and one that continues to grow with the opening of new routes.
"As an example, this year we moved a lot of berries from Argentina and also from Chile to Japan, and we've moved a lot of berries from both those stations to Seoul, Korea.
"Recently, American Airlines announced a new service to Hong Kong from Dallas, and Hong Kong is a part of the world where the consumer appetite for everything – exotic fruits and luxury goods – is very strong.
"We already know that we'll have customers for the season of 2014 interested in partnering with American Airlines and our own customers in both Chile and Argentina to bring berries to Hong Kong in the fall of next year."
She says that for the MCLA team, the announcement was "music to our ears", having already seen significant opportunities on the Chinese mainland through routes to Shanghai, where positive results were seen in test berry shipments this year.
"We are very confident in the business we'll be able to carry because already the customers who are shipping with American Airlines to Europe, the U.S. and Shanghai via Los Angeles and Tokyo, they've already come to us and asked, 'how much space can you give me on the flight from Dallas to Hong Kong'?"
Investing in shelf life
In light of the current season, one could easily think the AA perishables business was all about berries, but the company trades myriad fruit and vegetable types. One that has notched significant significant success has been asparagus.
"The majority of the asparagus from Peru ends up in the U.S. and then you have a huge share of that business that goes to London – the British love asparagus and they are very much appreciated in the market.
"In fact, the business yields such great revenue that we developed specific cooler facilities in Miami in order to be able to extend the shelf life of the asparagus when it gets to London."
This development came about at the request of Peruvian growers and shippers, prompting AA to contract Perishable Handling Services (PHS) to work out of its own building to develop a system that keeps asparagus fresh for longer.
"They [PHS] came up with a procedure where when the asparagus comes in our warehouse we put them immediately in the facility where we do the pre-cooling - we suck the hot air out, put very cold air in and we are able to bring down the temperature and that slows down the growth of the asparagus.
"This keeps it more tender, and keeps a nice color. Because of that we have seen a dramatic increase in customers."
Following a recent visit to Brazilian fields, Taylor also expects a positive future in the papaya trade, but mentions the correct storage methods are critical with this fruit.
"The papaya is an incredible fruit that has specific needs if you want the fruit to taste the way it's supposed to taste," she says.
"If you've got papaya n your home you cannot put it in the fridge if you've got fish, because the papaya will smell of fish. It is absolutely key that American Airlines follows the requirements of the shippers and distributors, so that the big stores that sell them such as Costco and Sam's Club know that when they get the samples, the papaya tastes exactly how it ought to taste.
Another product she says has been positive is the rambutan.
"It's a beautiful, exotic-looking fruit. We bring it in from Central America, particularly from Guatemala and Costa Rica, and it goes into the areas of the United States where there are higher Asian populations.
"As an example we send a lot of those to Los Angeles and San Francisco, and also Canada where there's a significant Asian population, whether it's Vancouver, Toronto or Montreal."
The company also brings significant possibilities for U.S. growers across the Pacific and Atlantic Oceans, as well as in Latin America.
"We move a lot of fruit from Los Angeles and San Francisco to Latin America, when as an example we move grapes to Brazil.
"We do cherries from California to Japan, grapes to the U.K., and we send a lot of lettuce, onions, tomatoes to Europe."
To support and develop growth in transporting perishables, Taylor highlights that "millions of dollars" have been spent on AA's cold chain infrastructure in recent years.
"Although we've had four coolers in the building in Miami for the last 15 years, we invest in those coolers constantly, choosing different kinds of cooling systems.
"We make sure that we add some tools to measure the temperature so there's no big deviation. We also built a brand new cooler in Dallas which we opened last summer, which is great for us because we recently started a new service from Lima to Dallas, and also Bogota to Dallas."
Photo: Adrian Pingstone via Wikimedia Commons
Subscribe to our newsletter