New study shows strawberries may improve insulin resistance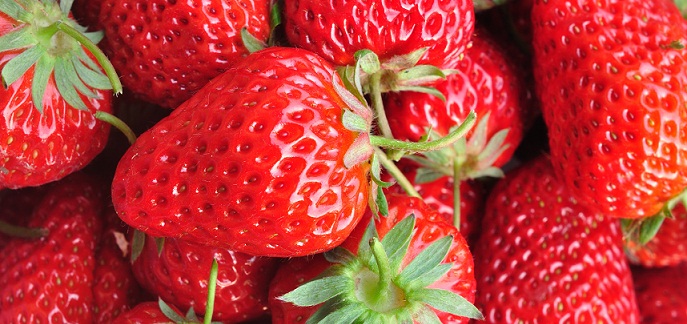 A recent study has added to evidence that consuming strawberries may help improve insulin resistance.
The study, published in research journal Molecular Nutrition and Food Research, discovered that the bioactive flavonoid anthocyanin found in strawberries helped control the body's insulin production.
Researchers conducted a trial to observe the effect of anthocyanins on the postprandial insulin response of 21 obese adults with insulin resistance - a risk factor for heart disease and type 2 diabetes.
The subjects were served a traditional "Western" meal loaded with carbohydrates and fat, as well as a beverage containing freeze-dried whole strawberry powder which was controlled for fiber and quantity of strawberry powder (amounts of strawberry powder ranged from 0 grams to 40 grams).
When the subjects consumed the most concentrated beverage, they produced less insulin than the amount produced when they drank the least concentrated beverage.
The results showed that these subjects did not need as much insulin to metabolize their meal after drinking the anthocyanin-rich strawberry shake.
"These results add to the collective evidence that consuming strawberries may help improve insulin action," said study author Britt Burton-Freeman, Ph.D., director at the Center for Nutrition Research, Institute for Food Safety and Health (IFSH) at Illinois Institute of Technology.
Photo: www.shutterstock.com
Subscribe to our newsletter