Opinion: The stifling of kiwifruit entrepreneurship in New Zealand
June 06 , 2016
More News
Opinion
Top Stories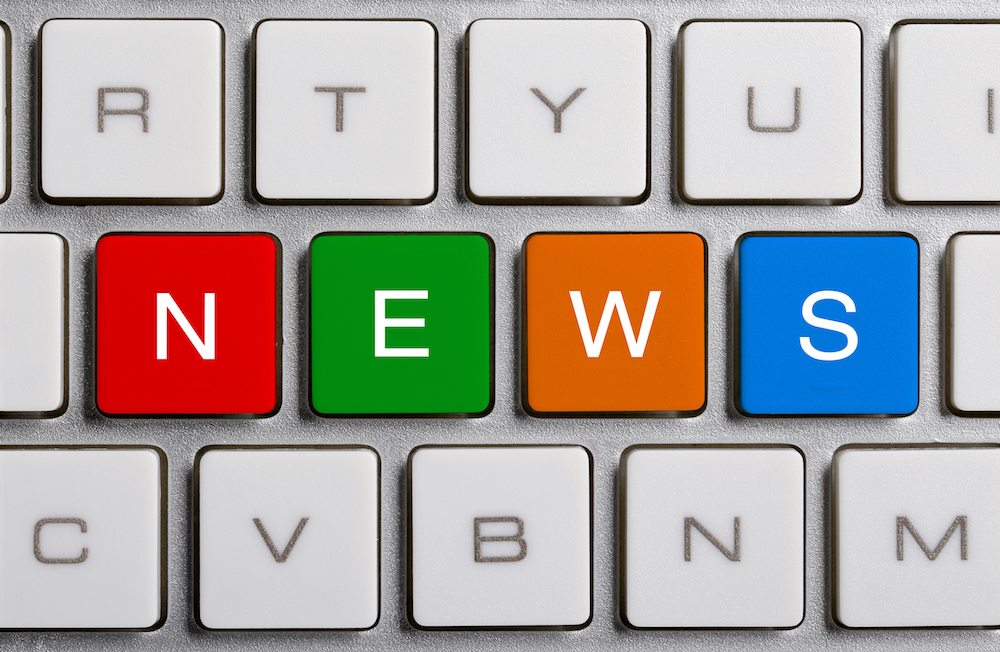 By Fresh Fruit Portal editor Matt Ogg
"Nein! Natürlich nicht" (No! Certainly not), is essentially the message from Kiwifruit New Zealand (KNZ) for what has already proven to be a successful, differentiated marketing program in Austria.
"Ja! Natürlich", which means "Yes! Naturally" in German, is Austria's leading organic food brand covering 1,100 products sold at premium prices at retailer Rewe's subsidiary outlets.
Until this year New Zealand kiwifruit was one of those items, delivering above average returns for supplier Splice Fruit from the Bay of Plenty.
The process was possible as even though New Zealand's kiwifruit trader Zespri has single point of market entry (SPE) rights for all destinations other than domestic and Australian markets - effectively giving it monopolistic power for the vast majority of sales - the regulations allow for what is called a "collaborative marketing agreement".
These types of agreements allow exporters to pursue differentiated opportunities as they arise, on the condition they are approved by a KNZ committee and that the process is undertaken in collaboration with Zespri.
A government review discussion paper released by the Ministry of Primary Industries (MPI) in February pointed to an independent study that not only determined there had been a "limited uptake" of these agreements, but that improving them would generate more wealth for the sector.
So it seems Splice Fruit had been a lucky exception, but owner Peter Luxton did not know the situation was about to change when KNZ distributed its information documents for applicants intending to export in the 2016-17 season.
In the documents released in September, and obtained by www.freshfruitportal.com, it was clearly stated that if an applicant's bid were to fail, they would have a right to an internal appeal with KNZ. Growers and traders have historically made their applications based on this expectation, and of course Splice Fruit was not the only company that applied.
I am unaware of how much Luxton paid for his application to sell 180,000 trays of Class 1 organic green kiwifruit under the "Ja! Naturlich" brand in Austria, but I can see from the information document that it's not cheap, requiring the greater amount out of a flat fee of NZ$5,000 or 75% of the tray fee.
If the application is late, that fee goes up to NZ$8,750.
What happened last year is that KNZ collected fees from applicants and then contrary to what was indicated in the application documents, reversed the right to appeal. In a statement, Zespri would not give a direct response as to whether it supported KNZ's right to do this.
"Our position is that the Kiwifruit Regulations are clear that KNZ can establish its own processes in accordance with natural justice. We're confident they will do that and the court has provided some parameters around this," said a Zespri spokesperson, in reference to a High Court decision.
Splice's application was denied, and along with Seeka Kiwifruit Industries it took the matter to the High Court which had to hurriedly make a judgment as the season drew closer, and on May 6 it ordered KNZ to review its decision. Shortly after, KNZ knocked back the two companies' proposals again.
But on what grounds?
Court documents show the KNZ Europe Committee's decision on Splice's application related to whether the proposal would increase the overall wealth of kiwifruit suppliers, testing "short-term fluctuations in supply and demand" against the "the longer term objective of increasing the overall wealth of New Zealand kiwifruit suppliers".
"The Europe Committee analysed the information it had before it and was conscious of the potential for the proposal to impact adversely on the "ZESPRI" brand and premium returns to New Zealand suppliers that could be received through it," the court said.
"The use of a house brand under the name of "Ja! Naturlich" told against Splice on that point. That was a reasonable decision open to the committee."
Luxton thinks otherwise.
"There's no evidence for that, there's been no modeling for that, it's just completely hearsay information," he told www.freshfruitportal.com.
"What we have is this crazy situation where we had a defined opportunity to achieve some premium pricing in Europe, and they're saying you can't do that.
"In my particular case what I was seeking to do, as I had done for the last five years, was supply a quantity of green organic kiwifruit direct to a specific retailer which would be marketed under the retailer's own in-house organic branded product range.
He said he could understand KNZ's logic if he wanted to supply a product under a budget brand to try and undersell Zespri in the marketplace, but this couldn't be further from the truth.
"We had demonstrated even according to KNZ's own analysis that we were returning a premium market return in each of the last five years.
"In the meantime they're [Zespri] telling growers 'we can't take all your fruit, and we're opening our season with lower prices than last year'," he said, mentioning that in addition to these challenges, Zespri has raised the dry matter requirements in green kiwifruit.
He said the fruit that didn't meet this new standard would be "crop managed", which is a euphemism for leaving fruit on the vine, dropping it on the floor or only selling the fruit in New Zealand or Australia.
"That's the only outlet that those growers are now going to have, because it can't go into the Zespri inventory. But of course growers can sell that into Australia, and you can imagine that's what will happen," he said.
And could that potentially devalue perceptions of New Zealand kiwifruit in Australia?
"Absolutely," Luxton replied.
The executive said his kiwifruit would likely be sold at a lower price now as a result of the KNZ decision.
"Zespri, assuming they didn't have this fruit that was going to go to Austria, they would have had that planned for a variety of other retailers and they would have started of course by planning to market that fruit to where they're going to get the best returns.
"Now, if they've suddenly got 180,000 trays of fruit now that they didn't have before, by definition that's going to be the lowest paying retailer isn't it?
"Zespri are still selling organic green kiwifruit in Europe so by definition the European market generally is still a competitive return for New Zealand kiwifruit. The only difference there would have been is the return out of this particular program in Austria was going to be a premium versus that competitive pricing situation, so the logic is questionable."
Apart from the Splice example, there are many other aspects of how a restrictive collaborative marketing system is stifling industry innovation and expansion.
Varieties are one issue that comes to mind, namely that if a new variety is developed or a licensed in New Zealand it will have to pass the KNZ collaborative marketing process that companies like Splice, or Turners & Growers before the BayWa acquisition, failed to overcome despite significant legal efforts and cost.
What happens as a result is that a New Zealand grower who wants to try out a new variety has a disincentive to do so in their own country - they must go elsewhere, generating exports and jobs for other nations, and there are numerous examples of this happening.
And that's not to mention how even if a collaborative marketing agreement is successful, volumes and markets are locked in whereas Zespri itself has the flexibility to adapt and shift inventories depending on market fluctuations.
Zespri's appeal of the High Court's judicial review
Last week Zespri filed an appeal against the High Court's decision, but a spokesperson claimed it was just a procedural step to clarify the "broader principles of collaborative marketing as outlined in the judgement".
"We filed a notice of appeal of the High Court's judicial review decision today (May 30) , as we've had feedback from industry stakeholders that the decision may be open to different interpretations.
"This is a procedural step which allows us to preserve the right to appeal the decision while we decide whether clarification is required on the broader collaborative marketing principles.
"The Court's comments have generated industry discussion on the extent of collaboration now required for collaborative marketing and whether or not Zespri can engage in collaborative marketing programmes under the Regulations without KNZ's approval."
As Zespri's substantive grounds for appealing are not yet clear, Luxton and Seeka CEO Michael Franks declined to comment on it.
Subscribe to our newsletter