AmazonFresh swings into new U.S. cities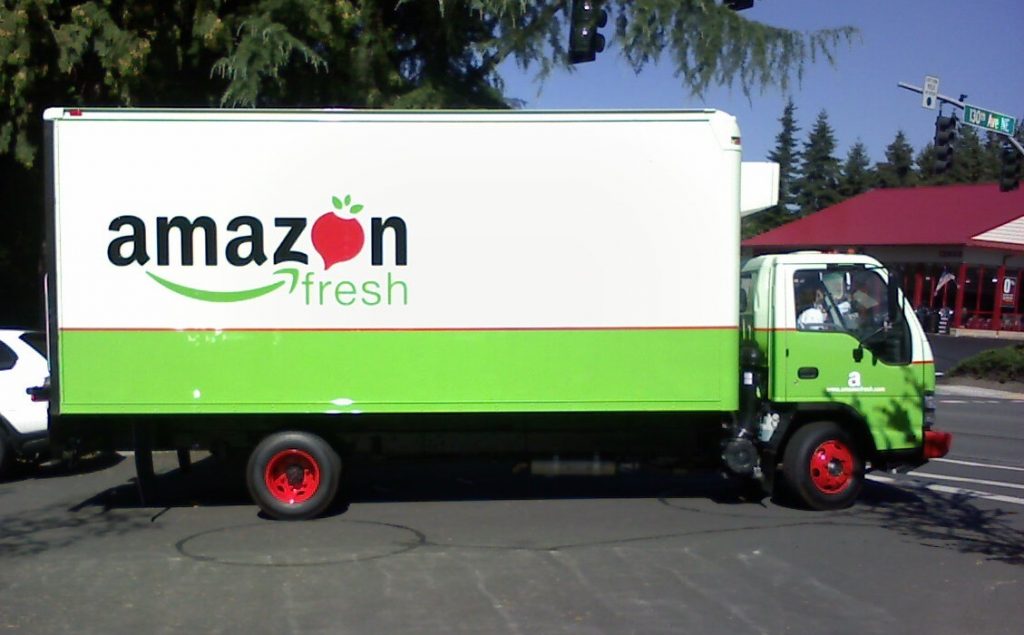 Amazon.com Inc (NASDAQ: AMZN) has increased the footprint of its online grocery service AmazonFresh with new openings in Chicago and Dallas. 
The expansion opens up a market of more than four million potential new consumers for the grocery service, including the delivery of fruits and vegetables.
The new cities add to a growing list of regions where AmazonFresh is available, including recently-launched Northern Virginia, Boston, Baltimore, and London.
AmazonFresh is also available in Seattle, New York, Philadelphia, Stamford, Trenton, seven regions across California – Los Angeles, Riverside, San Diego, San Francisco, Sacramento, San Jose, Stockton – and more.
The service offers a range of grocery items, with AmazonFresh claiming an order made in the morning can lead to a delivery as early as that same evening, or an order made before going to bed can mean doorstep delivery for breakfast the following day.
"We continue to expand AmazonFresh into new regions so that more and more customers can take advantage of the service," said AmazonFresh VP Ben Hartman.
"Whether they are busy with family, work, travel, or something else, we believe all Prime members will enjoy the convenience and flexibility of AmazonFresh, in addition to the vast selection and low prices that the service offers."
Headline photo: Jeff Sandquist, via Wikimedia Commons
Subscribe to our newsletter