U.S. Northwest pear season gets underway with 'aggressive' marketing plans
September 01 , 2017
Editor's Choice
More News
Top Stories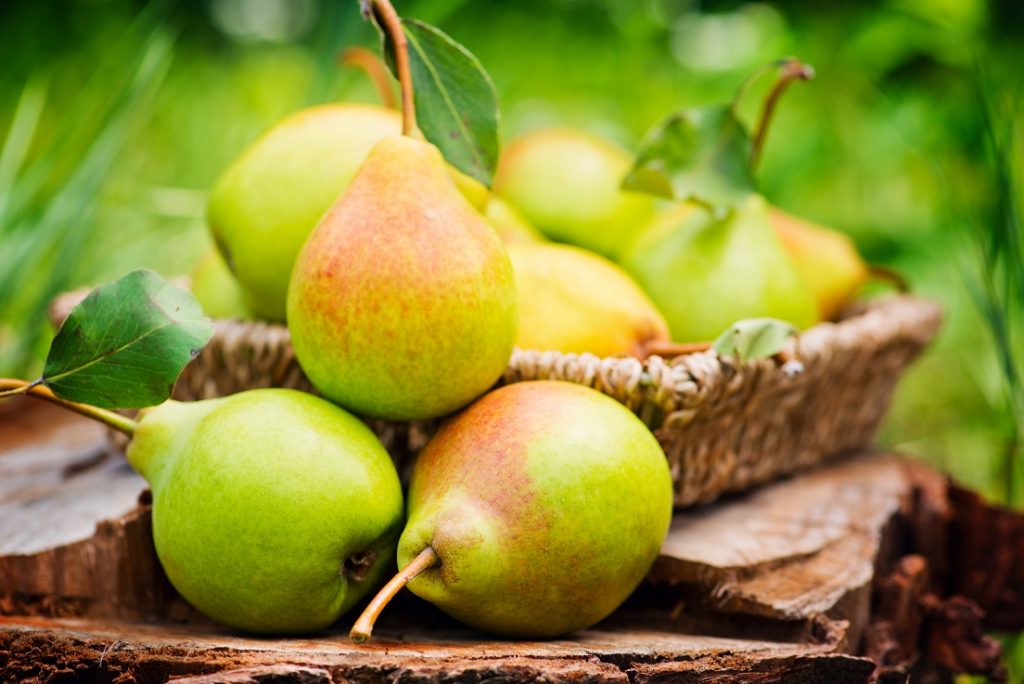 The pear harvest is now underway in the leading U.S. production states of Washington and Oregon, with an extensive range of marketing activities planned both domestically and internationally.
The Pear Bureau Northwest is estimating 18.3 million boxes of fresh pears will be shipped for the 2017-18 season - 2% up on last campaign but 7% down on the five-year average.
Washington and Oregon produce around 87% of U.S. fresh pear volumes, according to the U.S. Department of Agriculture (USDA).
"There were no major hail or frost events this year so far so quality is expected to be excellent," the association's CEO Kevin Moffitt told Fresh Fruit Portal.
"Fruit size may be slightly smaller than last year but there will be ample fruit available for the domestic and export markets."
He said imports from the Southern Hemisphere had finished and he didn't foresee any problems with overlapping supplies.
"The volume imported into the U.S. was lower than the previous season so California was able to begin their season with a fairly open pipeline for Bartletts," he said.
"California has a larger crop this year compared to last year but the Northwest's Bartlett crop is about 2% below the five-year average so transitions should be smooth."
Pears grown in Washington and Oregon are sold in all markets under the brand USA Pears, and Moffitt highlighted there were numerous marketing activities lined up for the coming months.
"The strategy for the U.S. and Canadian markets is to start the season aggressively with multi-variety and back-to-school promotions, as well as sampling on Bartlett and Starkrimson," he said.
"We are talking to retailers about bagged pear promotions as well which is a good way to increase the total pear ring at the register as well as getting extra display space without cannibalizing the bulk displays."
He added the association would continue to work with supermarket dietitians and nutrition ambassadors to engage consumers on many different fronts.
Advertising will also be shifting to more digital marketing this season, making use of short videos to educate and engage the consumers on many social media platforms.
"All in all, we have a very robust plan to support our growers and shippers in increasing pear consumption," he said.
The organization's marketing communications director Kathy Stephenson added the domestic marketing efforts for building demand involved a robust media relations program with food and nutrition writers in the U.S. and Canada.
"We continue to offer new content, ideas and support to keep the writers knowledgeable about pear trends and health benefits," she said.
"We are also aggressively testing a digital marketing program with social media and online platforms. We will be taking a deep dive to understand the pear trends that inspire consumers and nutritionists."
Dozens of new recipes are also shared on an annual based to inspire consumers.
Export outlook
With a slightly larger crop this season and the expectation of more smaller sizes, Pear Bureau Northwest's international marketing director Jeff Correa anticipated a recovery in the export volumes for most markets compared to last season.
"We don't expect to see any substantial growth in the markets because the volumes are still limited by the overall pear crop," he said.
"This season the crop estimate is at 18.3 million boxes. The season where we established all the record highs in most export market was the season when there were 21.6 million boxes."
The percentage of the crop that is exported has typically ranged from 32-44%, and Correa estimated this season the figure would end up roughly in the middle.
The smaller sizings should especially favor exports to Middle Eastern markets like the United Arab Emirates (UAE) and Saudi Arabia, he said.
"Also, with the U.S. dollar weakening against some of the major export market's currencies, this should help make USA Pears relatively less expensive in the markets and help export volume movement," he said.
There are plans to set up promotional programs focused heavily on in-store sampling at the start of the campaign to create good momentum in the export markets throughout the entire season.
In the larger export markets like China, UAE, Colombia and Brazil, the Pear Bureau Northwest will conduct consumer outreach events and advertising on radio, billboards, and magazines to engage a larger audience.
"With the trade, the Pear Bureau will support them with POS materials and training – in-person trade education seminars or via our different online training platforms," he said.
"We will also conduct trade-incentive promotions with importers and wholesalers in some markets to give additional incentive to carry certain varieties, grades or sizes of pears."
On Dec. 2, the Pear Bureau will launch its World Pear Day promotion for the second consecutive year. This is a global sampling event that starts in New Zealand and covers 24 different countries for 24 hours of continuous sampling.
"Our plan is to continue the 24 hours of continuous sampling and seek some recognition from Guinness Book of World Records for the event," Correa said.
Photo: www.shutterstock.com
Subscribe to our newsletter