The Packaging Pitch: Highlights from PMA Fresh Summit
November 01 , 2017
More News
Opinion
Top Stories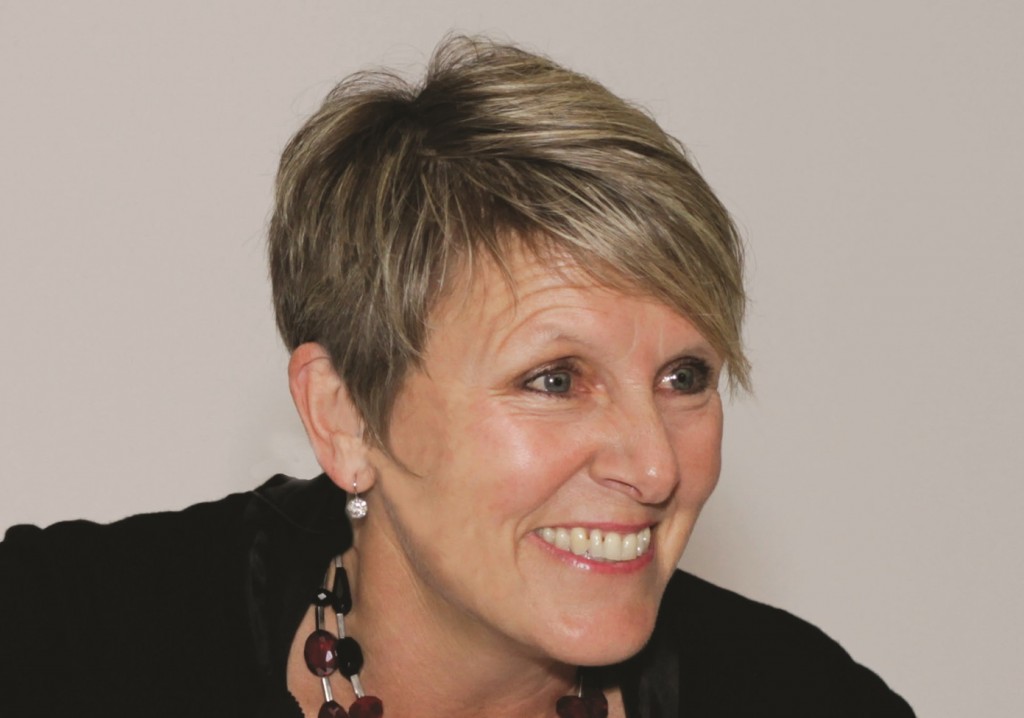 By Fresh Produce Marketing founder Lisa Cork
I've just returned from the Produce Marketing Association (PMA) Fresh Summit convention in New Orleans, which is always an eye-opening experience and even more so this time as I hadn't been in four years. The great news is that based on what I saw, the fresh produce industry is in for exciting times ahead. As I love to say, we are finally #trending!
What captured my attention at this year's PMA Fresh Summit? Here are some highlights.
Healthy Food Innovation
Yes, the industry has been moving down the route of convenience produce for many years. But now, they are doing it with pizazz.
I saw great brands and packaging, like Nourish Bowls from Mann or Time Savors from Apio. These types of exciting, healthy and nourishing meal and side dish solutions just sound inviting. I wanted to bring the whole range back to my hotel room to try!
Cauliflower rice plus other riced veggies continues to grow and now feels more mainstream, even moving into the frozen foods department. Kick-started by Green Giant a few years ago, now most large veggie processors have their own brand and range. And it's no longer limited to just cauliflower. I saw riced broccoli, riced cauli/broccoli combos and plenty of flavoured veggie rice kits where you just add a sachet of flavouring, cook and serve. Riced veggies as a side dish or vegetarian main course does not get much easier or healthier than this.
Zoodles or spiral vegetables continues to expand (see Veggie Noodle Co). I wrote about this trend a while back and I think this is a veggie innovation that is a game changer. To me, veggie noodles have the same consumption impact potential as bagged salads did way back when.
Consumers remain concerned with processed carbs and 'clean' foods – and veggie noodles are the perfect solution to address both. Veggie noodles provide vitamins, nutrients and fiber, and when a noodle is made from only zucchini, beetroot, pumpkin or carrot, a product can't get much cleaner than that.
I expect products like riced veggies and veggie noodle will be one way vegetables truly start to own and dominate the 50% share of the plate they are meant to own. I am a huge fan of zucchini noodles, though at this stage I have to use my spiralizer to make my own. I am absolutely addicted to them – and it is as simple as fresh zucchini noodles, heated and tossed with a bit of olive or avocado oil, with some shredded fresh basil thrown in. Amazing.
Misionero showcased innovation in the washed lettuce category. Their Garden Life Lettuce Boats and Deli Leaf concept, plus their icon, use-driven packaging for lettuce greens was eye catching and clever. I also liked their Sweet Earth Asian Wrap and Taco Salad kits, which use lettuce leaves as an alternative to carb-based wraps or noodles. This is a clever twist and again, I wish I could have taken all their kits back to the hotel for trial.
Convenience produce is also approaching its branding and packaging in more professional and interesting ways. Flavorables Potato Kits, Sunset's Make Me Fresh Tomato and Pasta Kits are all part of this wave. Many of these kits take advantage of ready-added spices and condiments and can be quickly cooked in the microwave.
The Lunchables style of lunch kits also appears to have gotten a healthy makeover by the fresh produce industry. Ready-Pac's Wrap and Soup kits are quick-to-prepare and veggie laden, ideal for quick meals. Crunch Pak continues their innovation with their Veggie Snackers and Protein Snackers kits. Plus, I am liking their new twist on sliced apples with their Apple Rings range. Who needs bread or carbs when you have apple rings?
Next month, I'll showcase some newcomers to the show. It's interesting to see a young group of food innovators coming into the industry using fresh produce in new and interesting ways. A fresh chilled, veggie-based gazpacho anyone? See Tia Gazpacho to get a head start on next month's column.
Thanks to those of you who wrote to me about your ikigai. Many who commented told me your passion and reason for being is related to being of service to others. There was a connection between being involved in growing fresh, healthy food and contributing positively to humanity. These comments sum up exactly what makes our industry so amazing – the foods we grow and the values we bring to our work serve a greater good. That's an ikigai I am proud to be a part of.
Subscribe to our newsletter