Jackfruit Mexico switches to 100% dried product
January 23 , 2018
Editor's Choice
More News
Today's Headline
Harvesting kicks off this week for Yucatán Peninsula-based Jackfruit Mexico in the company's first season dedicated solely to dehydrated product, plugging into the booming trend for the fruit as a vegan alternative to meat.
The campaign also fits nicely with the Tulum Veg Fest this weekend where the company will be exhibiting and hosting workshops on how to use jackfruit in savory meals.
"Actually last year we had a lot of sales of green fruit for cooking so this year we decided to use 100% of the fruit for cooking through processing. We dry it and then we sell it as a dried product," Jackfruit Mexico managing director Michel Moreno tells Fresh Fruit Portal.
"We use the green fruit from when it's in the first stages of ripening. For example a fruit takes three months to grow, so 90 days, but we harvest the fruit after around 60 days.
"It means there's less time to harvest and more shelf life. Also there are benefits with transport as it doesn't weigh as much; it loses 80% of its weight in water and the volume is reduced a lot," he says, adding it also doesn't require refrigeration or freezing."
The executive adds processing also allows the company to utilize fruit that otherwise would have been discarded due to quality standards for the fresh fruit market.
Jackfruit Mexico has customers all over Mexico, where it plans to continue raising awareness about jackfruit before entering the export sphere.
"Right now we focus on restaurants, hotels and small organic stores across all of Mexico from Chihuahua, Sonora, Coahuila, Monterrey, Guadalajara, Mexico DF, Cancun - we have many clients in the hotels of the Mayan Riviera," Moreno says.
"For now the plan is to have this product consumed normally here in Mexico and eaten often so that people get to know it.
"For the process of using jackfruit instead of meat, normally in the United States they sell it in brine in cans only. Dried jackfruit isn't something I've seen and actually it's a good opportunity because it's more organic; it's more natural and you don't have to add anything."
But does the dried jackfruit cost more to produce than using cans with brine.
"Yes it's a little bit more expensive because you need energy to dehydrate the fruit, whether it's electric or from the sun, and that takes time," he says.
"Dried in the sun it can be two or three days, and if it's dried with electric energy the process takes almost a day, compared with brine where you just cut and pack into the can."
All the drying is done in the same town as the jackfruit plantation - Solferino, Quintana Roo.
Click here for more on Jackfruit Mexico's origins.
The group has just 2,000 jackfruit trees on a 15-hectare plot of dense, vegetated land. Michel's plan is to improve yields from these existing trees before further expansion on the property.
"We use natural fertilizer. We want to keep production organic. So with that and pruning the trees are happier and producing more fruit this year," he says.
"More specifically what we're doing now is using vericompost and a cover crop called 'cachuate forajero' (pinto peanut) for improving the nitrogen intake in the soil.
"This year we're seeing more flowers, more or less double, so probably the harvest will be double."
And with the new focus of only harvesting the 60-day-old fruit, Moreno suspects the trees might even behave differently and give more fruit later.
"Perhaps it keeps producing because of the energy it has available for producing fruit," he says.
"We want to plant more but really we focus more in maintaining these so that they are more productive, and then we will plant rootstocks. It's important to have space to have rootstocks that allow you to produce fruit earlier and with better quality.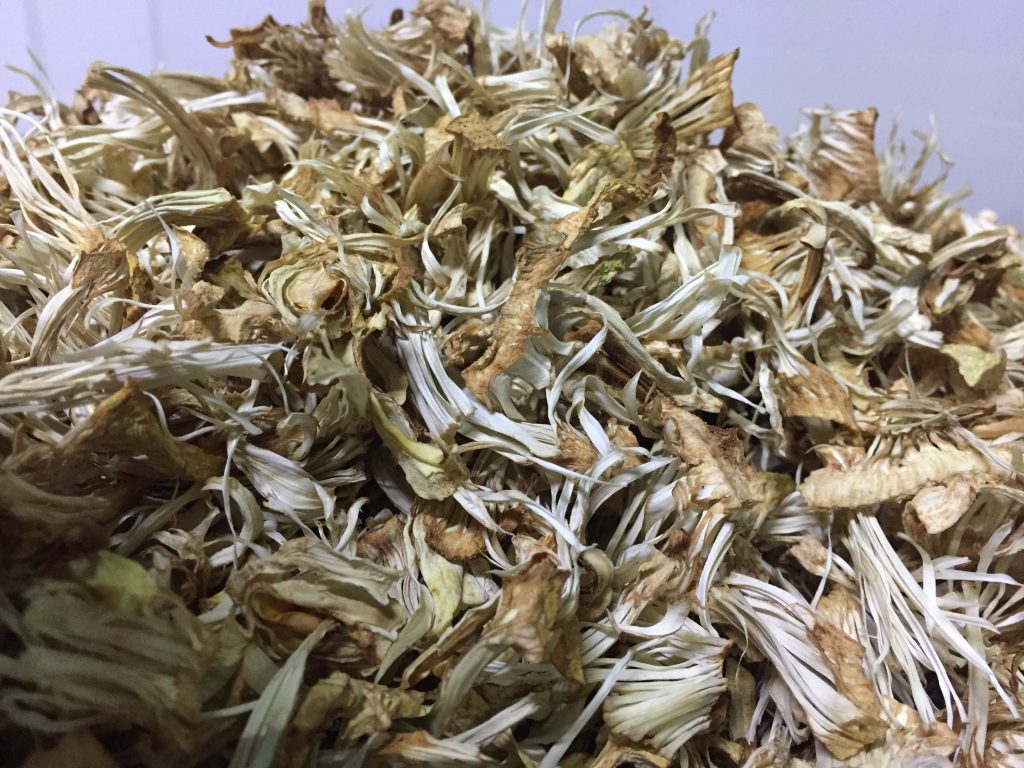 Subscribe to our newsletter