U.S.: Limoneira aims to triple lemon shipments worldwide
May 27 , 2013
More News
Today's Headline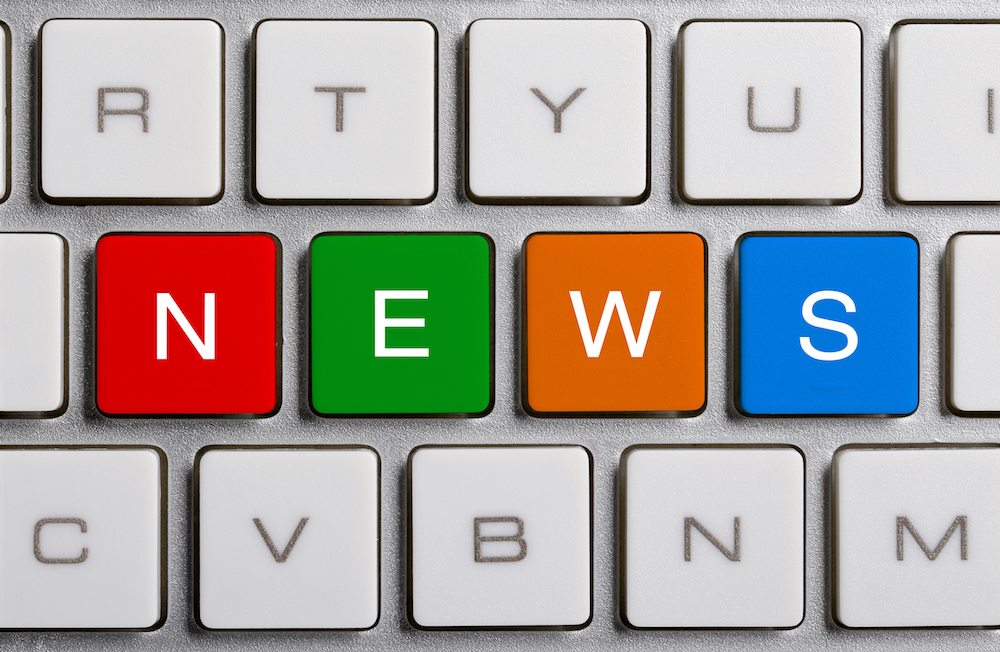 Californian grower-exporter Limoneira Company (NASDAQ: LMNR) may have had to "hold its breath" when breaking ties with produce power Sunkist Growers Inc in 2010, but doing so has helped it ride - and push - a wave of growing global lemon consumption. In Asia, Oceania, South America and North America, the business has kept cultural considerations in mind to get the fruit in more recipes, bars, decorations and cleaning agents. Limoneira CEO Harold Edwards expects total sales to be up 150% this year compared to 2010, with ambitious goals in the future utilizing Chilean, Argentine and South African supply.

While lemons carry negative connotations for car enthusiasts and a proverbial saying recommends turning them into lemonade, this citrus fruit is far from faulty as far as demand is concerned.
Consumption has been fairly flat in the United States, but Edwards notes the amount of lemons circulating worldwide has risen by 45 million cartons in the last decade, representing a growth rate of 56%.
To bank on this trend, the difficult decision was made in 2010 to move away from one of the biggest brands in produce - Sunkist, co-founded by Limoneira 120 years ago.
"We believe that consumers were looking for an opportunity for greater linkage directly to our orchards for food safety and traceability reasons; our company had gone through a lot of efforts to become one of the only tree to dock citrus suppliers in the United States to become GlobalG.A.P.-certified," Edwards told www.freshfruitportal.com.
"A lot of those initiatives and efforts were being being lost within the overall structure of the Sunkist cooperative, so by us now marketing directly to food service buyers, to retailers, through importers and exporters, we felt that we had a better value proposition to offer in the marketplace."
He said the company "really held its breath" when making the move but it has put Limoneira in good stead. Its share price shot up after the split, reaching a high of US$28.70, but since then its presence on Wall Street has been fairly volatile with the stock at US$19.35 at the time of writing.
Nonetheless, Edwards highlighted the financial community was positive about Limoneira's proposition and global lemon trends, as shown by a US$40 million capital raising earlier this year.
A wider global reach
A key growth anchor for Limoneira is its "Unleash the Power of Lemons" campaign, encompassing a wide range of online and point of sales materials, translated into Chinese, Japanese, Korean, Filipino, Spanish, Portuguese and French to reach a broader market.
The business has teamed up with local experts in key cities around the world including Tokyo, Osaka, Seoul, Manila, Shanghai, Hong Kong, Sydney, Bogota, Buenos Aires, Lima and Sao Paulo.
Closer to home, the campaign has been focused on Los Angeles, Chicago, New York, Dallas, Houston, San Antonio, Calgary, Montreal, Toronto and Vancouver.
"These campaigns build awareness of not only the healthy aspects of lemons, but the many uses and ways lemons can be used and incorporated in a positive way into everyday life.
"We've found it's not only in cooking - it's in health, beauty, lifestyle, or in other words ornamental displays with a great fragrant aspect, as well as in natural cleaning where we're seeing great opportunities to grow lemon consumption by incorporating lemon juice and fresh lemons in cleaning.
"Today, at least in the developed parts of the world lemons are consumed predominantly as a garnish in a drink, and we see a huge percentage – over 50% - of lemons typically find their way into fresh water or iced tea as a garnish, but as begin the push to promote ways to incorporate them into recipes and take advantage of particular ethnic food types, we're seeing great traction."
Asian strategy
Edwards recently visited Japan with chief operating officer Alex Teague, where the company is aggressively trying to get back a key market that has fallen through the cracks.
"One of the big issues we're facing is we've seen lemon consumption fall in half in Japan over the last 10 years. They used to consume seven million cartons but now they consume three million cartons," he said.
"Part of that is culture and differences in trends and behaviors driven by changes in the generations - we believe we can get that per capita consumption back to what it was by reintroducing and re-energizing ways in which Japanese consumers can incorporate lemons into their everyday life."
He said part of Limoneira's strategy in Japan involved an "old idea" but one that seemed to be working - highlighting the benefits of using lemons in Japan's heavily fish-based diet.
Across the Korea Strait, Limoneira has conducted "boots on the ground" market research into consumer habits in Seoul and Pusan.
"Korea is the shining star of growth for us this year; it historically has been a large orange importer but a very low lemon importer.
"Surprisingly, unlike their neighbors in Japan, Koreans just don't incorporate lemons into their diet to the same extent.
"Our efforts in Seoul are to really push lemons into that market, but also to pull them in with some of these awareness building campaigns from a diet perspective. However, Koreans are famous drinkers so we've gone into the bar culture that exists in Korea and we're moving the needle."
In the last couple of years, Limoneira has been shipping directly into mainland China but since the recent ban imposed on Californian citrus, the business has had to go through Hong Kong.
Further south the company has capitalized on high Australian lemon demand and the country's strong currency.
"They are very dependent on their own domestic consumption trends to move what turns out to be the oversupply of lemons because of that difficult export situation they have," Edwards said.
"They've increased per capita consumption significantly in Australia, so when they run out of their lemons we have a huge opportunity to supply Californian lemons.
"We perceived that situation probably five years ago and have aggressively shipped into the Australian market, and have established a somewhat disproportionate market share."
Latin America
Edwards said the company needed partners in the Southern Hemisphere to perfect year-round supply chains, and for this reason it supplies fruit from Chile and Argentina. In doing so, Limoneira has also built new markets.
"Over the years we developed partnerships out of Chile that allowed us to ship into say Japan or California for part of the year with Chilean supply.
"In the process of learning about how Chilean lemons work and when their seasons are, we became aware that per capita consumption was incredibly high at around 6-7 pounds.
"We found there was a period of about three months when they run out of their domestic supply, and we were one of the first shippers to ship lemons in those first three months from California down to Chile and then supplied local lemons under our brand for nine months of the year."
While Argentina's Tucuman province is the world's largest lemon exporting region, this hasn't stopped Limoneira trying to gain market share with promotions in Buenos Aires.
"What's prompted us to take this same campaign with us to Argentina is that their per capita consumption is very high, and we felt this campaign would do great things in that market. So far I think it has."
Limoneira works with Argentine company FGF Tropani to improve its supply chains in Russia, Canada, South East Asia and East Asia.
In terms of Brazil, Edwards said it was still early days but some progress has been made.
Sourcing upgrade
Edwards highlighted the 2.9 pounds per capita of lemon consumption in the United States was still well below Chile's rate, or the roughly 5 pounds per capita consumed in Spain and Italy.
"I think it has to do with these countries' proximity to a coastal climate that has access to an abundant supply of lemons, so just naturally they incorporate it into their diet," he said.
"California is just one coast and if you were to take the per capita consumption of lemons by Californians, I think you would see that it is higher than in Cleveland, Boston or New York.
"What we're trying to do is bring the orchard to the people of the United States - consumers are being motivated to begin using it in different ways."
He said North America presented huge potential for lemons through the trend of reducing chemical-based cleaning products.
"We're seeing rapid growth in naturally derived cleaning agents, so part of our program is figuring out how to merchandise lemons in bags or in displays at retail that may be in the cleaning section."
He said around 50% of Limoneira's 3.5 million cartons of lemons this year will have come from outside production, while the other half has come from outside growers as the business continues to take advantage of extra capacity in its packing house.
"The game plan is to grow to 10 million cartons and we'll do that by making acquisitions of existing planted acreage here in California, by investing significantly in the modernization and the expansion of capacity in our packinghouse, and also through the development of co-packing relationships, and the ownership of packinghouses.
"We'll be ultimately integrating back into productive acreage in Argentina and Chile, and also we're exploring South Africa to perfect year-round supply chains in each of the markets we're interested in selling to.
"We set a 10 year timeframe and it's going faster than we thought, but essentially the way we see ourselves going is to see about six million cartons of those 10 million carton goal supplies by California and the four million balance coming from Chile, Argentina and South Africa."
Subscribe to our newsletter