Q&A: Total Produce on the changing dynamics of European produce markets
February 20 , 2015
Countries
More News
Most Read
Today's Headline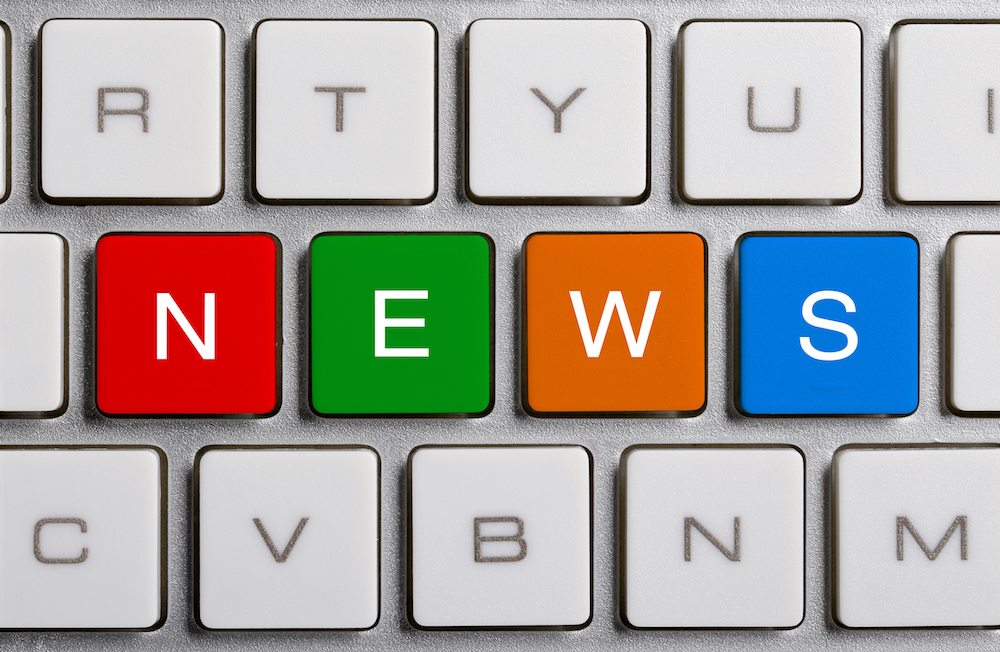 The chief executive of Europe's largest fresh produce provider says a prolonged Russian import ban would lead to structural changes, but is upbeat about prospects for berries, organics and exotics in Mediterranean markets. During trade event Fruit Logistica in Berlin, Total Produce CEO Rory Byrne told www.freshfruitportal.com about a range of issues impacting the sector, and how his company was broadening its geographic and product reach to adapt in these changing times.
Your acquisition of a 50% stake in Canada's Gambles Group garnered a lot of attention in the lead-up to Fruit Logistica. How relevant is this purchase to the overall structure and strategy of Total Produce?
I think it's another piece of the jigsaw puzzle, another step on the road in terms of our longer term strategic objective of extending our footprints in North America. We're focused on a number of markets internationally, and we believe there may be further opportunities to broaden our reach in Canada and the United States. We are certainly optimistic and believe there is a promising pipeline of potential acquisitions in that market; some larger, some smaller.
Stylistically, Gambles' approach to business is very similar to our approach in Europe. The connection with their people has been very good, they've got a strong relationship with Oppy and have a very good reputation across the Canadian produce sector. Our primary concern always is that there is a mutual appreciation between ourselves and the businesses we partner with based on our respective strengths. In Gambles, we are confident we have found a partner with the capacity to drive our businesses forward effectively and efficiently in the future.
Were Oppy instrumental in supporting that link with Gambles?
Oppy have been very supportive of the actions we've taken in all the different areas we've looked at in North America. Obviously their knowledge of the local players and the local market is very helpful to us in seeking to complete the growth path that we've set ourselves.
On the corporate takeover front, are you considering any international acquisitions outside of the North American or European space?
Yes. Our commercial reach extends across the globe, so we do keep our eyes on what's happening right around the world, be it China and the Far East or Australasia. We are always realistic and methodical in entering new markets. Typically, we identify partners with the same ideals, philosophy, outlook and principles to our own. Oppy is a case in point- a company in a new market where we found the right leadership, complementary core competencies and a strong cultural fit.
One issue that everyone has been talking about here is the Russian ban. Some say it's dramatically upset their businesses, while others point to the fall in the ruble and how some exporters aren't shipping to Russia even though they're allowed to. What is your view on the situation?
As a group, Total Produce's direct exposure with respect to the Russian ban has been quite limited. I must say, like many others I think the whole thing at a macro-political level is somewhat concerning. Clearly the Russian market for a whole range of production regions had become an important market over a long number of years, and the volume of European produce going into Russia was very significant, including from other source countries such as Argentina.
So I think the Russian ban has no doubt been a negative factor. There's no doubt that the subsequent decline in oil prices and the impact on the Russian economy with the fall in the ruble, has affected other imports into the market because they are struggling for foreign currency and the depreciation of the ruble is hugely significant.
European produce has found some alternative markets but it has been at a price, a huge deflationary price, so I don't think it's been good for anybody. I think the hope has got to be that good political sense on a macro scale can prevail and ultimately we can find a solution so that Russia can take away the ban, and hopefully to get the world to settle down and have everybody trade and live, cohabiting in a peaceful, prosperous way.
I think if it doesn't get solved then there's no doubt that for capacity and production in Europe there may have to be some structural changes to have an efficient value-volume equation from a producer point of view.
And has Total Produce had to cut back to withstand the oversupply in the market?
Our volumes have held up. We historically sold a low percentage of our overall turnover to the Russian market, but there's no doubt that average prices have been negatively affected by that, and there is some impact on our business as a result of that negative pricing; I suppose the good thing from our point of view is that we're a broadly spread, worldwide business – some part of the business have been under pressure because of the ban, but we''re nothing if not flexible as a group and all of the parts of Total Produce are managing to move ahead in a positive way.
Total Produce supplies fruit to many former Soviet Bloc countries. Nation by nation, how are they coping? Are they suffering more than other countries because of the issue?
We've got a physical presence in the Czech Republic, Slovakia and Poland where we have some directly owned and partner companies in those markets, and we sell into a number of other Eastern European countries. I think yes they probably have been disproportionately affected in some cases. Historically, some of those countries would have taken oversupply at cheaper prices – obviously the GDP in those countries is much lower so they tend to focus on cheaper fruit.
The market opportunities have been limited in those markets, but in terms of average price they probably have suffered disproportionately. Indeed some of those countries with historical links to Russia were big exporters in their own right into the Russian market, so the local producers have also suffered disproportionately.
Going back to the broader market, what changes have come about recently in the retail sector that are affecting the produce trade?
Just on a macro level within the retail sector, the main markets in the world like Europe and North America more particularly, you've got some big changes in retail trends, whether it's internet retailing or a greater focus on smaller, more convenience-based shopping against traditional large, out of town weekly shopping.
You're seeing a pretty significant change in the dynamic of evolving population, maybe younger populations with young couples both working and shopping, with a different focus. It's changed the dynamic in terms of the retailer and their own profitability in some cases, and there's a competitive dynamic that's changing there too.
In terms of the level of fruit and veg consumption there haven't been any major changes; we're seeing some refocusing as Europe emerges from the crisis, perhaps increasing focus returning to organics and exotics. We're also seeing some developments in the berry category in terms of growth and actual consumption, which is very positive.
There are emerging trends post-crisis and opportunities inherent in that which we hope to harness. There is much operational diversity evident across our group, for example in Scandinavia we're  broadening our activities in added value products like prepared salads and prepared vegetables.
Speaking of berries, it's an area that has gained a lot of attention from supermarkets and consumers alike. What is your approach to berry category management?
We've got a huge focus on the whole berry category and indeed operate a specialist unit in Total Berry. We work with a large number of plant breeders and variety developers to make sure that we're at the very forefront of the latest varieties so they've got the right taste, the right yields, the right production capabilities, the right shelf life or other characteristics that make sure they're more attractive in the supply chain from a producer point of view and more importantly from a consumer point of view.
There are a whole range of developments in raspberries and blueberries in particular, with new varieties emerging that are more suited to the marketplace because of all the requirements that you have in terms of availability, shelf life or presentation. We are committed to providing bespoke solutions for the berry category, focusing on developing the varieties right through to marketing the fruit, including, packaging, food safety requirements and the technical aspects of handling, storage and ensuring 52 week supply where possible.
If you look around Europe, the level of consumption in the U.K. for example far outweighs consumption in the Scandinavian markets, so that's one particular area where  we have a strong presence and we think there's a strong opportunity to develop the consumption per capita.
Curiously, in markets like Spain for example, which is a big berry producer, the actual local consumption per capita compared to the U.K. or North America is significantly lower. Again, I think long-term there are opportunities for further development of the berry category in the Southern European markets.
On the topic of Southern Europe, how have austerity measures in some countries affected fruit consumption, and sales for companies like yours?
There's no doubt that during the really serious pressure from the crisis years that the higher priced per kilo fruit suffered disproportionately. I think you're now even seeing in countries like Spain where there has been economic growth in the last year or so, that they have reorganized their economy in a good way, and you are seeing improvements. They've still got a big overhang of youth unemployment in particular which is a problem that still needs to be addressed for the long-term to get the economy structurally right, but people are more willing to spend a little bit more.
The December statistics in Spain for retail spending was up about 6.5%, so it's a very positive sign. And you do see with that people taking a broader view about where they'd like to spend. I think in our sector certainly we continue to get a lot of positive publicity; we're working hard on programs ourselves like fruit for schools or five a day – slowly they are having some impact on consumption; I think you're seeing some markets like Spain where there's a development in the organic, exotic and local berry sectors, that there is potential to increase that.
The overhang of Greece is obviously a concern in the marketplace and what that ultimately could do to the Eurozone, but hopefully Europe is in a better place to find a more sustainable solution to that problem.
One way to overcome these problems is to find ways to raise consumption. Would you be able to discuss the Consumer Compass program that has been kicked off in Europe by Freshfel?
Consumer Compass is being pioneered by Freshfel Europe and is designed to bring the sophistication in market research traditionally associated with our FMCG competitors to the fresh produce sector.  Its mission is to determine the primary inhibitors to increased fruit & vegetable consumption among European consumers. Still in development, the initiative has five sponsors at the moment including Univeg, Fyffes, Compagnie Fruitiere, Dole and Total Produce while five more are required.
It is unprecedented in scope in that it will be conducted across 12 European nations and some 6,000 consumers. More important than the numbers is the approach being taken.  The study will be Behavioral Science led, using teams of psychologists to really get under the skin of the fresh produce consumer.  We're understandably very supportive of the research.  What could be more fundamental to our industry than garnering a deep understanding of our consumer?
It's the biggest research project of its kind in Europe entirely sponsored by the industry. We're proud to be association with it and we're confident it will deliver us some interesting answers from the consumer's point of view.
In terms of the EU, the criticism we get as an industry is that we don't stand together and do our own work sometimes, that as an industry we're looking for the government to promote our produce. So we feel it's going to be a very important mechanism when dealing with the EU, which is investing heavily in fresh produce promotion and that the support of leading produce companies will lend the research some important authority.
Subscribe to our newsletter