Italy: Southern Seed samples new mini-melons at Fruit Logistica
February 14 , 2017
Copyright
Editor's Choice
More News
Top Stories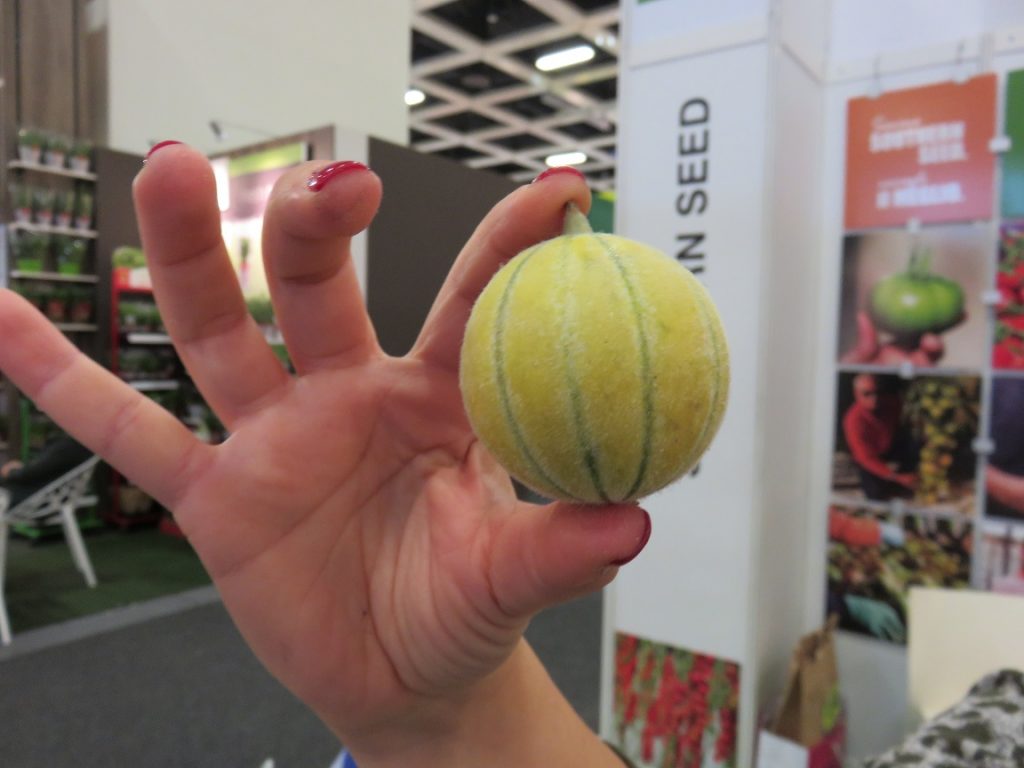 No, this is not a tennis ball.
The small fruit you see in the photo above is one of three small melons Sicily-based Southern Seed was showing to gauge interest during industry trade fair Fruit Logistica in Berlin last week.
Company representative Marinella Inghisciano told Fresh Fruit Portal the melons were still only known by codes from the group's breeding program, but after more trials have taken place Southern Seed will be closer to deciding on names.
"It's not really common but people now know these types, these mini-melons," Inghisciano said.
"They are really enthusiastic about the taste because some of them have the lemon taste, or pineapple taste."
The melons, which are of different shapes and colors, all have a fuzziness in the skin resembling a mild version of kiwifruit texture.
"You can use them for salad or a fruit snack – if you go to work and you finish late, or for lunchtime, you can have a big package of these melons," the executive said, highlighting the fruit was best grown in greenhouses for targeted markets," she said.
The fruit marks an expansion on Southern Seed's existing repertoire of cultivars which includes bell peppers, tomatoes, and the round and dark eggplant Gloria.
"Many people came today to taste our melons but they are really interested in snack peppers for example, because we have orange, yellow and red snack peppers," Inghisciano said.
"But we are specialized above all in the Lamuyo peppers – yellow and red – and also red cherry tomatoes, and cluster tomatoes."
Below you will find a variety of photos of the melons and tomatoes developed by Southern Seed:
This story is exclusive to
Fresh Fruit Portal
. If you would like to reproduce any elements of it on other sites or publications, please make a request to our editorial team at
news@freshfruitportal.com
Subscribe to our newsletter