U.S.: Claims of collusion with Senator De Leon "baseless and false", says CFFA
March 28 , 2017
More News
Today's Headline
The California Fresh Fruit Association (CFFA) has strongly denied Republican Senator Vidak's claims of collusion with Democratic Senate leader Kevin de León to cover up threats allegedly made by former state Senator Isadore Hall III against a group of farmers.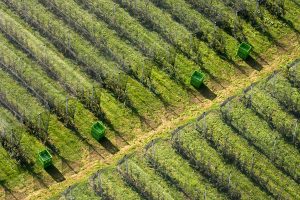 Vidak on Friday filed an ethics complaint asking for an investigation into whether Kevin de León had conspired with the CFFA to prevent a probe into Hall, who was appointed in January to the state Agricultural Labor Relations Board (ALRB) by Governor Jerry Brown.
Hall, a Democrat from Compton and a former state senator, is accused by Vidak of making threats "to get" several farmers who were scheduled to testify against his confirmation by the Senate Rules Committee in Sacramento on Feb. 29.
Vidak alleged that witnesses had reported the threats were made to four members of the CFFA in the lobby of the Sacramento Hyatt Hotel. He also claimed De Leon had later told him the leadership of the CFFA "have worked things out so Hall won't be investigated."
The CFFA said in a statement that any claims that there was an agreement with De Leon are "baseless and false". It added it was on record of opposing Hall's confirmation to the ALRB and had shared its concerns with De Leon.
"Senator Vidak did not reach out to CFFA to discern whether any statement offered about an "agreement" was valid," the CFFA said.
"If he did, he would've learned there is no agreement and that CFFA remains opposed to the confirmation of Senator Hall."
The ALRB is a quasi-judicial agency that rules on disputes between farm worker organizations and growers.
Hall's appointment to the agency was opposed by major industry body Western Growers, which claimed he received contributions from the United Farm Workers for his unsuccessful campaign for Congress last year, according to The LA Times.
Photo: www.shutterstock.com
Subscribe to our newsletter