California: Asian citrus psyllids found in Sonoma County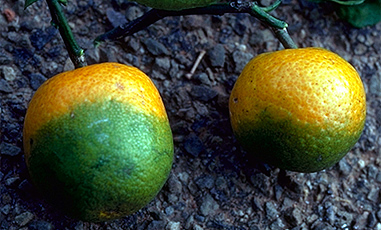 Authorities have confirmed the presence of HLB-spreading Asian citrus psyllids (ACP) in a residential area east of Sonoma, Citrus Industry reports.
State officials conducted an analysis of a survey trap set by the Sonoma County Department of Agriculture and are now coordinating with the California Department of Food and Agriculture (CDFA) in responding to the pest's presence in the valley.
"Discovery of this pest in Sonoma County is serious and warrants a rapid and coordinated response, including cooperation from nurseries and farmers markets to temporarily regulate the movement of fruit and nursery stock," said Andrew Smith, Sonoma County agricultural commissioner in a press release.
The CDFA first confirmed the pest in December and immediately began a standard treatment protocol, which included visual survey and treatment of affected plants within a 50-meter radius of the original location where the find was collected. 
In addition, delimitation traps were placed in the 4 square miles surrounding the find site at a density of 50 traps per square mile. 
The delimitation period is 12 months, with traps serviced weekly for the first month, followed by monthly for the remaining 11 months if no more pests are discovered. 
The ACP insect causes little damage in itself, however, it can carry Candidatus Liberibacter asiaticus (CLas), the bacterium that causes the disease huanglongbing (HLB), also known as citrus greening. 
Presently, HLB is the most serious threat to U.S. citrus.
Subscribe to our newsletter