Indian mango exporter outlines Australian market entry plans
April 13 , 2017
The group also expects a big uptick in exports to the U.S., where it aims to expand into more mainstream retail sales outlets.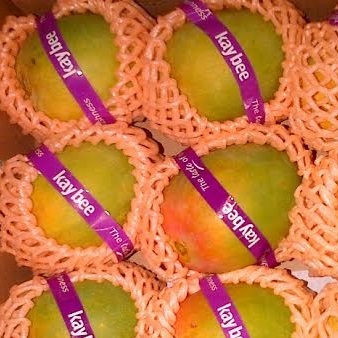 Indian mango shipper Kay Bee Exports expects to finalize orders this weekend for its entry into the Australian market, under a revised protocol that allows for better fruit quality and more flavorsome varieties.
"Technically the Australian market had opened five to six years ago but it was through a complex vapor heat treatment and very limited varieties allowed. This is why the business never took off," Kay Bee's CEO Kaushal Khakhar tells Fresh Fruit Portal.
He says all shipments to Australia will be made by air, and to start with the company will be focusing on the Alphonso and Kesar varieties.
"Alphonso is slightly tricky but handled well it is one of the best varieties in India. Kesar is the best commercial variety because it has a good price, good flavor and it handles very well," Khakar says.
"I think Australia is one of the few countries amongst our portfolio which grows its own mangoes; we ship mangoes to Europe, New Zealand, the Middle East, Mauritius, the U.S., Canada, and none of these countries grow their own mangoes.
"Everything about Indian mango is the superior flavor, so I feel Australians will really appreciate the good flavor more than any other country."
He emphasizes the previous protocol was not very "exporter-friendly", and until now Kay Bee had stayed away from the Australian market.
"I think some of the prior attempts have not necessarily been done by experienced shippers and had not led to some good outcomes, but I don't think that should be something to deter people from trying out the irradiation protocol," he says.
"Irradiation itself is a very safe treatment for consumers and for phytosanitary purposes; it's a cold treatment, so it's a very non-intrusive way to ensure quarantine compliance but at the same time retain the flavor and quality of the fruit."
He says exports to the U.S. have been successful over the last 10 years even though the fruit has to travel a long distance, and Australia should be no different.
"My mainstay in the USA is the Asian stores - they always know the mangoes, the Indian community looks for Indian mangoes - but we are very likely also to break into the mainstream this year.
"The USA did about 300 [metric] tons (MT) last year and we are expecting to cross 400MT this year."
Khakar believes that in contrast, the Australian deal will likely involve mainstream markets from the get-go.
"I am pretty well connected with a lot of potentially good customers who I have been meeting every year in Asia Fruit Logistica in Hong Kong, so I have a good feeling we'll be able to get access to the mainstream this year.
"It's very early days – our focus currently is just to get the product and quality right, and once that happens I think we should be able to gauge how the season will be."
He adds markets are also looking good in Europe, particularly in the U.K. where Kay Bee puts a lot of its efforts.
"We are not sure how the market will behave but it's a pretty stable business for us – we should cross 1,000MT of business there."
Khakar says the campaign is also looking positive from a supply standpoint.
"We also produce a lot of fruits and vegetables on our own, but mangoes are one product where we focus on sourcing," he says.
"The season itself is pretty good – there are so many dozens of commercially grown varieties and all of them have different performances in different parts of India, but the amount of production is so massive.
"So with such a huge production, a few hiccups here and there don't really matter."
Subscribe to our newsletter