Canada: Vineland close to releasing new stonefruit varieties
September 11 , 2017
More News
Today's Headline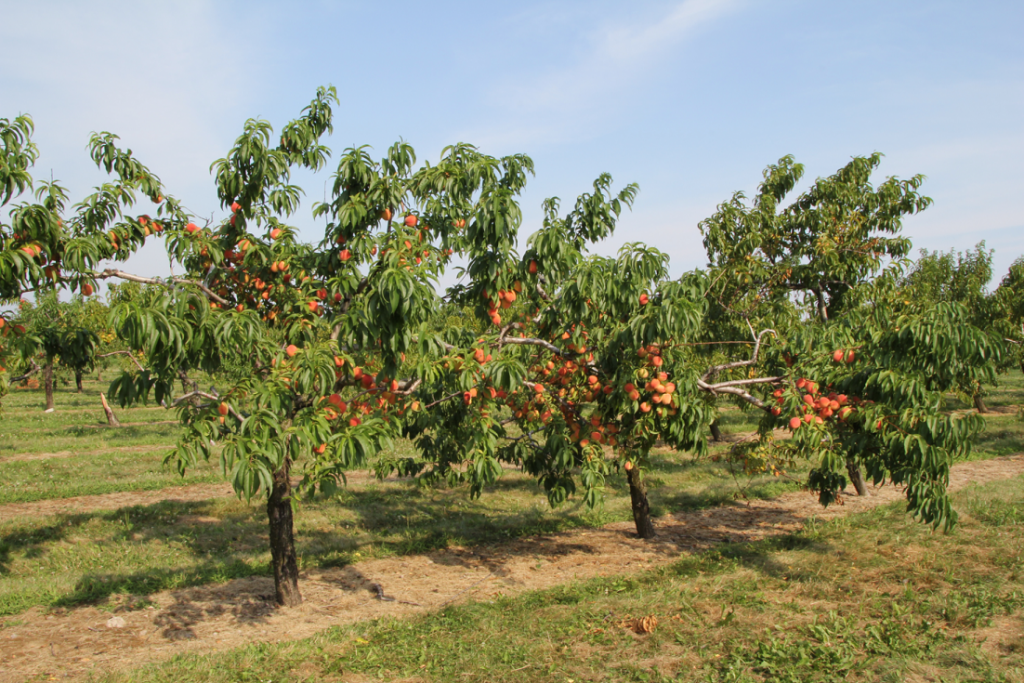 New stonefruit varieties will soon be released to growers in the Canadian province of Ontario, three years after the formation of a committee that brought key industry stakeholders together to conduct evaluations.
Vineland Research and Innovation Centre will bring the new varieties to market in partnership with the University of Guelph (UoG) and Agriculture and Agri-Food Canada (AAFC).
Michael Kauzlaric, Vineland's technology scout & grower outreach, told Fresh Fruit Portal the breeding and propagation of new varieties had been effectively halted in the early 2000s after the discovery of the plum pox virus (PPV).
A quarantine zone established by Canadian authorities was established from which no propagative material could exit until it had been virus tested, he said.
"In about 2011 Vineland Research, the Ontario Tender Fruit Producers Marketing Board and UoG all came together and launched a project to try to speed up the introduction of new varieties from the university and the former AAFC breeding program," he said.
The Tender Fruit Evaluation Committee (TFEC) was later formed in 2014, comprising the likes of nurseries, growers, marketers and retailers.
Since then, they have planted more than 2,000 trees of 30 selections of peaches, nectarines, pears, plums and apricots at 18 commercial grower sites in Ontario.
"The goal was to assist the breeder and help to filter out varieties from the breeding programs to get some industry input into the varieties that may show commercial potential," he said.
"Every week we have fruit tastings and we observe the trees at the research center or in the breeding blocks.
"If the industry likes the variety or the breeding line then the breeder is given the green light to send it to British Columbia for virus clean up."
The committee looks at a number of fruit characteristics, like adaptation to the Canadian climate, disease resistance, flesh coloring, texture, flavor and Brix levels.
Parallel to the virus clean up in British Columbia, the TFEC moves forward on propagating the variety for distribution within the quarantine zone.
"There were maybe four to six varieties of peach, nectarine, plum, apricot, and pear that were grafted every year and eventually planted at commercial grower sites in 50-200 tree quantities," he said.
Trees have been planted every year since 2014 with more due to go in the ground next year, and budwood that was sent to British Columbia in 2012 is now available for commercial propagation.
"It's been five years but we're moving down that commercial pathway. The budwood is cleaned up, it's virus free, we've got grower feedback on some they like, and we're almost at the finish line for commercial release," he said.
He said it was still going to be a few years for fruit to come to retail, but he highlighted many varieties had good prospects.
"I would say right now there are three apricots, three peaches, two nectarines and probably two pears that have moved through the TFEC program and showed some promise," he said.
"That's kind of what we're looking at right now and to take that virus-free budwood and get it into certified."
He added further research would be needed to assess whether the varieties performed well in other regions of the country.
Hopes are that the new varieties would be able to fill some gaps in the market and replace older varieties currently being grown on farms with new ones.
Currently there are a few thousand acres of stonefruit production in Ontario, with almost all volumes staying within the local market.
Subscribe to our newsletter