Seedless lemon brand LemonGold launches in South Africa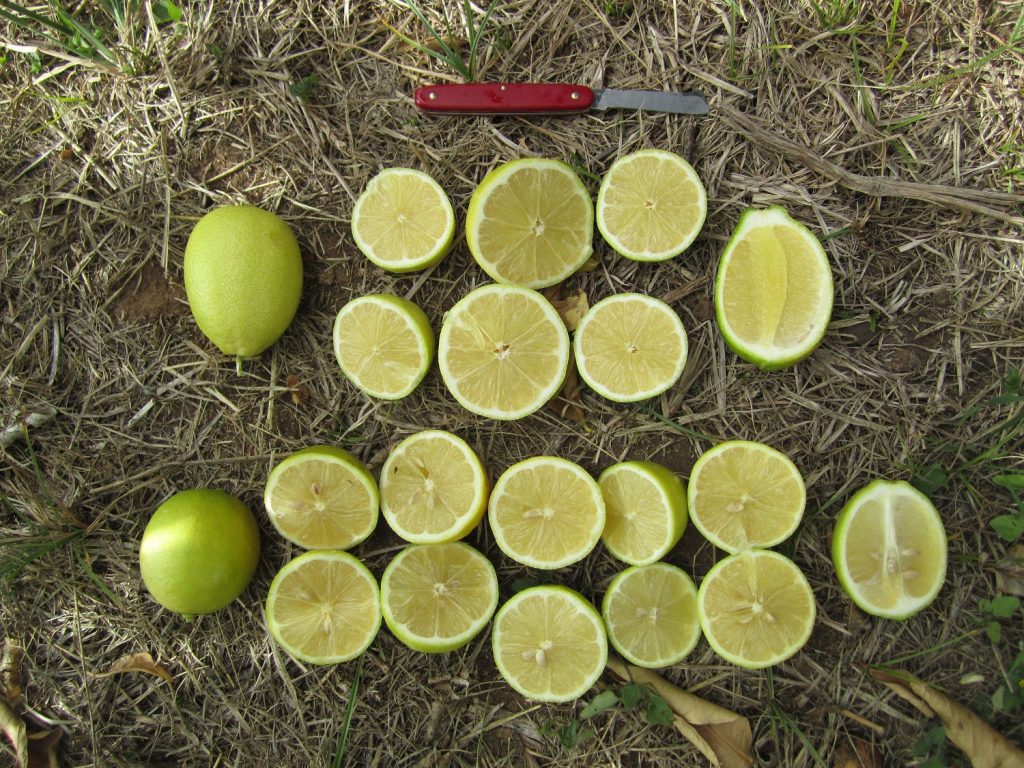 The seedless lemon brand LemonGold will launch in one of South Africa's high-end retailers in June. LemonGold follows in the footsteps of the globally successful ClemenGold mandarin brand.
Seedless lemons are not new to the local or international agricultural market. But previous South African consumer-facing offerings have not been backed by strong branding, according to brand owner ANB Investments.
"In the current marketplace success for fresh produce growers does not only rely on good quality fruit or smooth logistics and especially not on low prices," says Marius du Plessis, CEO of ANB Produce and Marketing, the commercialization and marketing arm of South African based ANB Investments.
"It has increasingly more to do with strong branding backed by marketing excellence and the strength of the complete value chain supporting the process. Consumers increasingly base their trust and consequently their buying behaviour on reputation and visibility of brands. We are now ideally positioned to handle the distribution and marketing of this innovative brand."
According to the company, the brand has already found a sweet spot in the German and Irish markets at premium retailers where the seedlessness of the product addresses culinary frustrations experienced by chefs, home-cooks, health enthusiasts, mixologists and lovers of all things lemony.
"ClemenGold has trail-blazed its path to sit proudly on the shelves of retailers such as Edeka in Germany, SuperValu in Ireland, Spinney's in Dubai and various significant Chinese establishments, and our superior value proposition in conjunction with sound business sense from our export partners Core Fruit give us significant bargaining power," says Marius du Plessis says.
The trees are said to be able to yield up to seven harvests per year.
How it all started
According to Viresh Ramburan, Citrogold Director, the company recognized the potential of seedless lemons as a game changer in the lemon cultivar category many years ago and procured cultivars that could fill this product need from breeders in South Africa in 2002 and Australia in 2010.
The cultivar from Australia, registered as 3X97, also called 2PH seedless lemon, is proving to be more popular with growers in South Africa, it said.
In 2013 AJ Esser, the CEO of ANB's fruit growing business, Indigo Fruit Farming, visited Australia to investigate new citrus cultivars
Although the main focus was on mandarins, a visit to Kevin Parr who was growing 3X97 in Queensland, Australia, brought seedless lemons onto the agenda.
"Kevin had trees in production and the external quality, the large fruit set, high juice content and of course the seedlessness caught our attention. Back in South Africa I convinced our partners that we should become part of the 2PH seedless lemon story."
Indigo consequently planted 205 hectares of 3X97 and others followed with now close to 2,000 hectares currently licensed by Citrogold in South Africa.
"We're currently harvesting from our first trees and the demand for the seedless lemons from around the globe is huge. The cultivar is still in its infancy in South Africa and still needs to prove itself, but in Australia the trees can flower 4 to 7 times a year and can yield up to 80 tons per hectare" says Esser.
According to Viresh Ramburan fruit of the cultivars are consistently seedless, with great juice content. Insufficient plantings of these seedless lemon cultivars in the early years meant most consumers were unaware of the product.
"Now with the focussed marketing efforts being undertaken with LemonGold seedless lemons, combined with commitment of leading growers towards plantings of seedless lemon cultivars, we are excited that consumers will see, experience and love the conveniently seedless benefits of these products," he says.
Subscribe to our newsletter