SanLucar pioneers new fruits in Tunisia, Ecuador
February 12 , 2015
Countries
More News
Today's Headline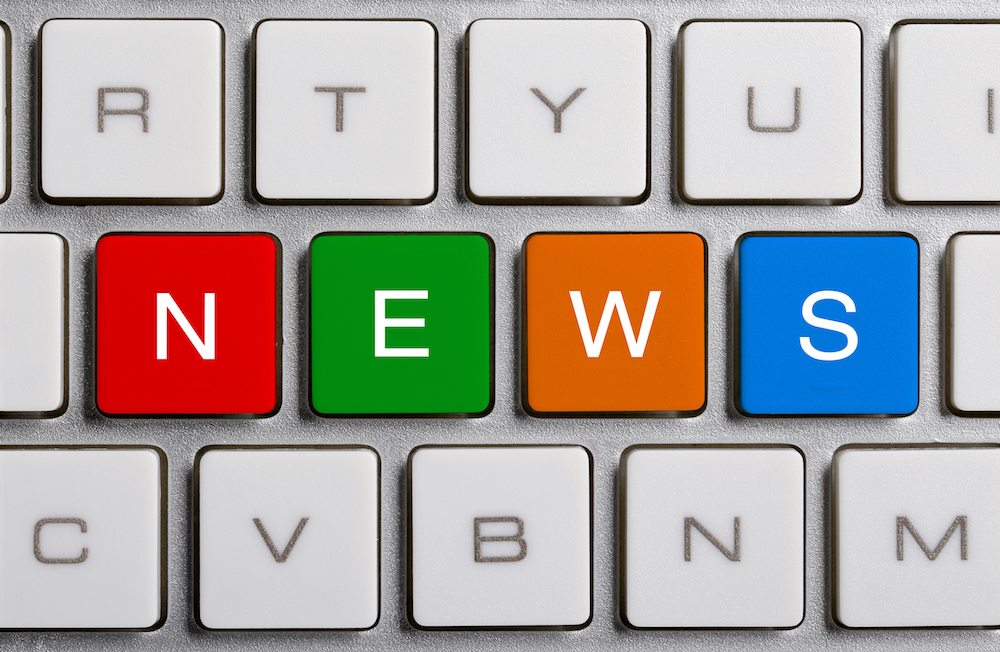 From passionfruit to berries, a Spanish firm focused on the German-speaking market is testing the waters with a range of new growing regions around the world. For SanLucar CFO Michael Brinkmann, innovation and new product introductions are what keep the European fruit and vegetable market alive and kicking. During Fruit Logistica in Berlin, he gave www.freshfruitportal.com the scoop on some juicy projects in the pipeline.
Meeting the high quality demands of German consumers is no easy task, especially when they're not always willing to pay as much as North Americans or Asians for premium grade.
This is particularly the case for berries, which Brinkmann says have been tough to source at times with Chilean shippers finding better opportunities elsewhere. Nonetheless, SanLucar aims for a 12-month supply in the category and is trialing new cultivation areas.
"The German standard for quality is fairly high, and raspberries for example are a seasonal product if you look at Europe, so times like now - January, February - you don't have high quality raspberries in the German market," he says.
"There are varieties available which also look nice from the outside but they don't taste as good as they should.
"We are investing a lot into production in other climatic conditions. So we have our own raspberry production farm for instance in Tunisia, which has a similar climate to Europe but of course it's warmer, and has a milder winter, which allows you to have higher quality fruit early in the year."
He says the Tunisia venture began six years ago in tomatoes, and has been underway for two years in raspberries.
"The most important thing is you have to start with greenhouses, and you need to have protection in the winter so it's a fairly high investment of €130,000 (US$147,091) per hectare, which is something not all companies can afford to pay.
"In Tunisia no one else has grown berries like this before. We are the first company ever producing berries on that scale and quality there.
"There is a lot of dealing with the government and customs, how to import plants and seeds, and all of the bureaucratic hurdles you have to master."
The company also has a test hectare of blueberries in the North African country, which Brinkmann believes will make it possible to have "very good" production.
"We also do blueberries from Turkey for instance, with one or two long-term suppliers, and we are also experimenting with specific microclimates in Turkey where we can again not produce during the usual period which is March to May, but towards the fall season of September and October."
However, depending on the type of berry, SanLucar still sources a high percentage of its counterseasonal soft fruit from Latin American nations like Chile, Peru and Mexico in conjunction with what the company calls "master growers". He highlights Germany's high strawberry consumption as an example that could be followed by the fruit's less popular cousins.
"I think strawberries are a very good example of what is achievable in Germany; what we are trying to improve is first of all quality of the product.
"We have the best producers in Spain linked up together with us, and we are also investing heavily into German and Austrian production as these are our main markets, and regional production has become more and more important.
"The German consumer basically wants to buy German strawberries once they are available, so even if you still have Spanish production you will only sell German strawberries. It's the same with raspberries."
From this perspective, it helps SanLucar if cold conditions persist in Germany and delay the season, so that Spanish strawberries can be sold for longer while the same volume of German strawberries get sold anyway.
Expansions in South Africa, Ecuador
On the polemical topic of citrus black spot (CBS) and inspections for South African fruit, Brinkmann says SanLucar's imports from the country have not been affected as its production there with a longstanding Spanish partner is all in the Western Cape.
"So we've been lucky to invest in the right region in South Africa, and now we have no limitations," he says.
"The price of land and farms has gone up tremendously because everyone wants to plant citrus in the Western Cape.
"We are buying two more farms in South Africa in the next two or three months. The rising market price has affected us, but our biggest advantage is that we are known in South Africa for our production standards for the way we act and the way we treat our partners."
The executive added the new farms would mostly grow mandarins, as well as some oranges, grapefruit and lemons.
"The main differentiating factor in lemons is whether the skin is edible or not. We have the edible skin, compared to many others that don't, and that requires a specific investment into a packing facility.
"Test parameters [for residues] are so strong nowadays that if you have treated lemons then you will notice it for two years afterwards even if you don't treat the lemons during that time.
"So you need to build your own facility and never ever pack treated lemons."
When asked about tropical fruit, Brinkmann says years of "permanent" price pressure have led to a low quality in general for pineapples, but tropicals in general are following a positive price trend. To make the most of this direction, SanLucar is getting more deeply involved with mangoes and more exotic fruit varieties.
"We keep an eye on them, and we also started small plantations of passionfruit and dragon fruit with our partners in Ecuador," he says.
"It has a very nice climate as well and it's perfect for these kinds of fruits. They don't have a lot of experience in them because they've mostly been focused on a couple of other varieties.
He says there's a lot to be learned in the South American country, and SanLucar will continue to bring the "best technical talent and experience" in to support the initiative.
"We also bring the varieties in and have test plots to see how they perform under the conditions.
"It's certainly something interesting to keep the fruit and vegetable market alive in Europe that every now and then you will bring in an innovation in the market.
"Try different food, get the consumer to try something new, because if you only eat apples day in, day out, that's not the full enjoyment of life."
Opal - SanLucar's next regional treasure
Following the German 'buy local' trend and the desire for new and high-quality fruit, SanLucar is ramping up production of Opal apples - a variety developed in the Czech Republic by crossing the Golden Delicious and Topaz varieties, which has experienced huge success in North America.
"We have our own plantings. We do it together with our master grower in Germany and Austria, and we have been doing it three years now.
"This year now the volume is higher. We did it exclusively with some retailers in Germany in the last years, and now it's grown to a volume we can speak about.
"We are also doing things like Opal apple crisps with no sugar or additives."
He says Opal's brand recognition is still in the works due to the low volumes, but in the next few years SanLucar will be working on market introduction campaigns involving tastings.
Subscribe to our newsletter