Trans-Pacific Partnership to have "primarily positive" impacts on agriculture
May 29 , 2015
Countries
More News
Most Read
Today's Headline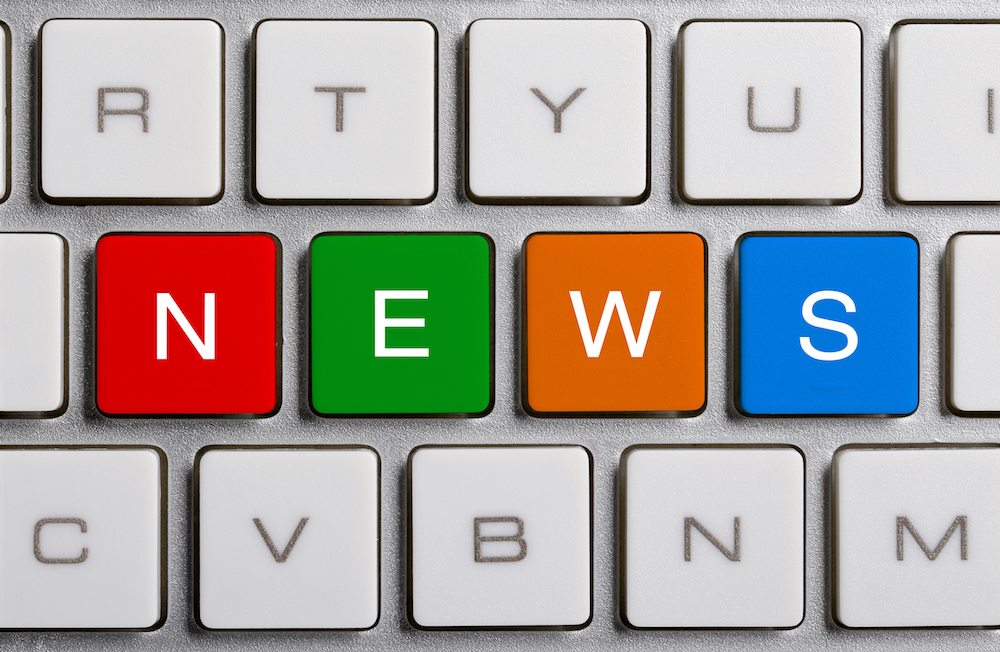 Negotiations will get 'very serious' for the proposed Trans-Pacific Partnership (TPP) following the recent passage of a key bill through the U.S. Senate, according to a Produce Marketing Association (PMA) representative.
PMA vice president of global business development Richard Owen told www.freshfruitportal.com there would be numerous and 'primarily positive' implications for the agricultural industry.
The treaty involving 12 countries through the Asia Pacific region passed a major hurdle in the U.S. last week with the Senate's approval of the Trade Promotion Authority (TPA) bill, which defines the conditions and terms under which Congress allows the U.S. government's executive branch to negotiate trade agreements.
Owen said the TPA's approval was a crucial first hurdle for the TPP, which he argued could be one of the most significant trade agreements in history, in part as the countries involved already represented about a quarter of the world's exports.
"This approval of TPA shows that the U.S. is really serious about negotiating," Owen said.
Negotiations for the TPP have been ongoing for around six years now between Australia, Brunei, Canada, Chile, Japan, Malaysia, Mexico, New Zealand, Peru, Singapore, the U.S. and Vietnam, and the treaty is considered to be a priority for the Obama Administration.
Owen explained the 12 countries were working through various different areas, including tariffs and sanitary and phytosanitary issues - the barriers that often keep agricultural products from entering a country.
"They're also talking about environment, labor standards, a number of other issues, and they're getting close to what I would call the endgame. With TPA having passed, all of the countries will get very serious about trying to resolve those last outstanding issues," he said.
What will the TPP mean for agricultural trade?
In terms of the implications for the agricultural industry, Owen highlighted that TPP members currently traded a high proportion of their fresh produce - about 70% - between other treaty members.
According to the PMA, the removal of tariffs may only have a 'moderate effect' because of existing trade agreements with zero to low tariffs. The removal of non-tariff and technical barriers may be more impactful, but these are more difficult to quantify.
Agriculture would likely also benefit from new provisions for clearance control regulations, Owen said.
In addition, the TPP will establish first time trade agreements between many of the countries negotiating the agreement. Key countries involved in TPP who currently have the least amount of existing free trade agreements (FTAs) with one another include the United States, Mexico, Canada and Peru.
According to Euromonitor, TPP members would also act as a counterbalance to China's dominance in the Pacific Rim. It said China's absence in TPP could create leverage for the United States and Japan, the larger economies in TPP, and potentially undermine China's leading role in the Asia Pacific.
Environmental labor standards are another issue being discussed, and while Owen said some media outlets had raised this point as a downside of the TPP, he believed they would have a positive impact.
"One of things to point out is that all of the TPP negotiators are really trying to seek agreements on some of the fundamental labor rights that are recognized by the International Labor Organization - using those rights as a framework text," he said.
Another longer-term effect may include shifts in agriculture production between countries, but Owen said this would depend on various factors like the cost of transportation and currency exchange.
Additionally, TPP could further growth in the smaller economies of the agreement by fostering even more growth in trade and investment.
However, as many of the TPP's specific details are yet to be released, it is difficult to quantify and project the longer-term impact.
"That's why it's important for the industry to be involved and engaged," Owen said.
"At the end of the day what you'll find is the fresh produce industry is really a global industry, and because of the seasonality of products there's already a tremendous amount of trade moving north and south and east and west among the TPP countries.
"So what this really does is put together a framework that makes the process at the end of the day more transparent, more predictable, and more importantly a mechanism to address issues within an agreed-upon framework once the TPP agreement is in place."
What are some of the key remaining issues?
One of the key remaining issues is Japan's Maximum Residue Levels (MRLs) and fumigation policies for U.S. fruit and vegetable exports.
The PMA said Japan's process to approve pesticides and fungicides and the lack of established MRLs continued to create trade disruptions, adding that Japan also had stringent policies for a given product after a single MRL violation.
Another issue is Peru's genetically engineered crops. As of 2012, the Andean country published implementing regulations, for a minimum of ten years, on planting biotechnology crops.
Organic standards are also a contentious issue, as according to the PMA not all countries follow Codex Alimentarius Commission guidelines or standards set by major producing countries for organics. Therefore organic trade requires 'significant comparative work and analysis' to enter into recognition or equivalence negotiations with other countries to gain access.
In addition, Vietnam's sanitary and phytonsanitary (SPS) policies and food safety law could be problematic. The PMA said Vietnam had SPS measures in place to address broad food safety concerns, but appeared to have 'unnecessarily restricted trade'. The country is being encouraged to adopt international standards.
When will the TPP be completed?
Owen said that at this point it was 'hard to tell' when the TPP would be finalized.
"There'll be a round of ministerial meetings, which means that typically the most senior negotiating person from each country will meet. It's really a check on how close are we on some of these difficult issues," he said.
"Trade between Japan and the U.S. probably has some of the most challenging issues."
Owen pointed out that the Japanese Prime Minister recently visited the U.S. for some high-level meetings, and some of the key outstanding TPP issues would have been addressed.
"So you'll see more of those kinds of meetings happening over the next few months, and from there you'll get a sense of how close the endgame is, how close some of those entrenched issues may be, and how quickly we get through approval," he said.
"Of course in the United States you have a presidential election coming up in [November] 2016, so that starts putting a shadow over things if you get too close to the president elections.
"I would say the President might push to close on TPP even this year if he can."
TTIP and AGOA
Another similar treaty the U.S. is negotiating at the moment is the Transatlantic Trade and Investment Partnership (TTIP), which is a proposed free trade agreement between the U.S. and the European Union (EU).
Owen said while there were some similarities with TPP, like the desire to negotiate lower tariffs and work on SPS issues, the TTIP would probably be more challenging because of some fundamental issues.
Some of these issues include the treatment of biotechnology products and geographic indicators - the belief that a product with a name from a certain part of the world should carry that designation.
"Intellectual property rights are perhaps a little bit more entrenched, so I think while the negations will probably go along at the same time, the TPP should probably reach agreement more quickly as the TTIP negotiations continue on for some time," Owen said.
The U.S. is also in the process of discussing the renewal of the 2000 Africa Growth and Opportunity Act (AGOA), which is the primary trade agreement between the U.S. and Africa and provides lower tariffs for trade in both directions.
AGOA is up for a 10-year renewal in September, and Owen said it looked like that extension was going to go through.
The PMA representative said while there were some new provisions, the general premise was to extend the reduced tariffs. He said there were minor changes to reflect what industry and governments have learned over recent years, and one of most significant amendments to be included was a near-term look at some specific poultry-related trade issues.
Owen said one of the 'brightest spots' coming out of AGOA was the increase of trade in citrus from South Africa to the U.S.
"If AGOA were not approved it would have a pretty substantial impact on this trade," he said.
The Western Cape Citrus Producers Forum (WCCPF) – a consortium of about 300 growers eligible to export to the U.S - said this week the first shipments of the season would arrive in the U.S. over the next two to three weeks, and volumes could increase over last year's volume of 45,000 metric tons (MT).
Photo: www.shutterstock.com
Subscribe to our newsletter