¡Ay, carambola! Carving out new Colombian fruit export options
August 24 , 2015
Countries
More News
Today's Headline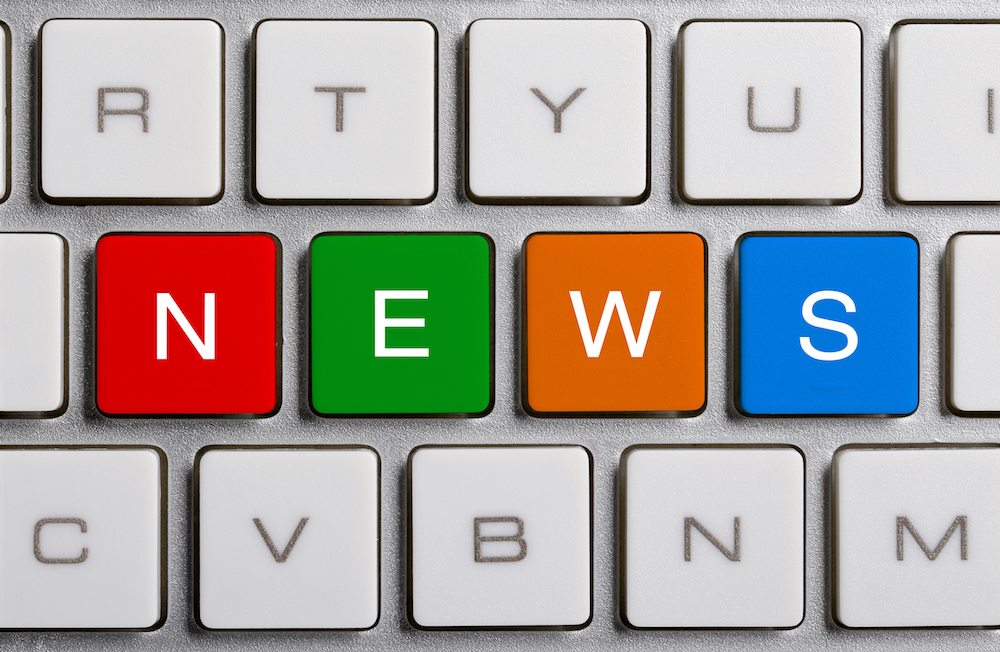 In a country where smallholder farmers cultivate the majority of production, learning the ropes for exports is not easy for your average Colombian fruit grower. Cold chain infrastructure and affordable transport lines can often be lacking, as well as knowledge of destination market requirements. But by no means are these challenges intractable, as shown by a recent Swiss Import Promotion Programme (SIPPO) buyer mission that allowed European importers to see what's possible in this country with a few advantages up its sleeve.
With a geographical position that is closer to the European and North American markets than other South American competitors, low labor costs and a plentiful supply of water, Colombia's fruit industry has much in its favor.
And if that weren't enough to promote foreign trade, the Colombian peso is at its lowest level in decades.
At www.freshfruitportal.com, this week we will be running a series of articles on the country one interviewee described as a "sleeping giant" for the fruit industry, with so much untapped potential and an ambition to shake off associations with the drug trade abroad and build its reputation as an agricultural force.
Today we will be looking at two growers the delegation visited on the opening day of the mission in what is known as the 'Eje Cafetero' - literally the 'Coffee Growing Axis' in English - near the towns of Pereira and Armenia.
The Switzerland Global Enterprise SIPPO mission was undertaken with support from ProColombia and Germany's Import Promotion Desk (IPD).
¡Ay, carambola!
"I normally don't like eating carambola (starfruit) because they are very acidic, so when he asked me to try it I said 'no, no, no', but after I tried it I went in for two."
This comment came from Wad African Foods Ltd director Patrick Deegbe, a Switzerland-based Ghanaian with his fair share of experience in tropical fruit. Like many visitors on the mission, Deegbe was pleased with the taste of the fruit grown on one of Entrerios SAS' farms.
"We do not import carambola but this could give us an idea because the quality is very good," Deegbe said.
Entrerios produces a range of fruits for the domestic market with a strong focus on citrus, a category that continues to witness demand and production growth in Colombia. But the export market is where CEO Diego Rios wants to be, in limes which are already making headway for other producers and carambola where he has less competition.
"I have been growing carambola for many years and wanted to trade in Colombia as no one else was growing it. The idea now is to export, first in the Caribbean and then to other markets like Europe," Rios told www.freshfruitportal.com, adding he had about 10 hectares in total producing the exotic fruit.
"I believe the only way we can do it is by plane. We can do 2-3 [metric] tons each time, and we can do that four or five times a year.
"Maybe I can do it with the help of SIPPO. We have to see but I am very confident with the carambola fruit."
Gathering limes and establishing a definition for 'untreated' product

Rios was also confident in the potential of his 30 hectares of Tahiti lime trees, but as the crop is not a niche product there is a need to collaborate with other farmers.
"The biggest challenge is getting the production volume. We have to get together with many people to get a big container," he said.
"I am already talking with other growers. Everybody is interested in doing export, but not too many people have the facilities to do it – we have to get a big plant to get all the fruit together to meet the export quality requirements."
Deegbe was also positive about the quality of Rios' lime production.
"They are big and they are juicier. If the fruit is very small there's no juice and it's not so good – limes have really got a flavor, and that's what gives them their quality," he said.
Florian Hinrichs, sourcing director at German importer Liverda GmbH, said Colombian lime growers would also need to take note of a growing trend in Europe toward untreated limes, which currently rules out common post-harvest procedures such as using wax and sanitizers to lengthen the fruit's shelf life.
"There is a trend in Europe going towards so called 'untreated limes', but there is no specification - it's not defined what an untreated lime is," Hinrichs said.
"Mainly, the supermarkets say no treatments after harvest, no additional things, but if you leave away the wax and certain sanitizers, the ripening process or the decoloration of the limes is much faster, so the untreated limes turn yellow much quicker than the untreated ones.
"There is a conflict because consumers want the super fresh, dark green limes, but at the same time they would like to have untreated...I think it takes time to educate consumers that the color of the skin has no influence on taste."
He said it would make sense to create a clearer definition of the term with retailers, not to create an extra certification, but just to improve the supply chain.
"The retailers and the importers should define it, and then speak to some growers and do some tests to see how the untreated limes would go in transit."
Hato La Macana: An avocado grower finding its feet
After starting production with coffee plantations five years ago, family business Hato La Macana chose to diversify its business two years laterinto a crop that has proved more popular with budding exporters than with local consumers - the Hass avocado.
Commercial director Juliana Florez told delegates this meant the company had only been exporting for the last two years, and it started out selling the fruit to South Africa's Westfalia and Chile's Agricom, with the avocados eventually sold to French and English markets via re-exports from Rotterdam.
"We started two years ago but the trees didn't have the volume we need to make a container, so we had to get a group with other producers from the region, so we could have all the other fruits," Florez said.
"We're going to start to make the first exports by ourselves, using a packinghouse in Bogota because we have a customer [Ocati] who wanted us to send them avocados last year - they have the experience, they have the documentation, and they have the logistics to export."
But Ocati has only committed to some 60 metric tons (MT) out of an expected total annual production of 400MT. And with the season set to begin in two weeks, the company and its brand Aguahass has room for more buyers.
"The harvest season is in September, October and November. Then then we can stop or have a small quantity in December and January, and then we start again in February, March and April," she said, clarifying that the crop had two flowerings.
"We are just beginning, and this is just the beginning for the Colombia. It's going to take time.
"We want to know the market, we want to know who the buyers are, and we want to know if they like our avocados or if they are buying just for the volume."
She said the fruit would have to be exported when there is no competition from Peru or Chile, as the region tended to yield smaller sized fruit.
"This region is known for coffee and time has shown us that if you can grow coffee, then you can grow avocados. But the thing is that in Colombia we have small sizes.
"Most buyers want 12-18 count and we start our production at size 16 through to 20, and most producers have 22, 24, 26 and 28.
Hinrichs said Hato La Macana's available volume would not be large enough for his company's requirements, but if the operation could combine with other companies then there could be a possibility to link up.
"I think they're still in their starting shoes as she described it...they don't have that volume available now, but if you look at the whole region it's really a find for avocados," he said.
Spain-based grower and trader Sigfrido Molina of Sigfrido Fruit said he was very impressed with the farm.
"We saw a farm that was in perfect condition after four years with a large fruit load, and that's not all; it had fruit in four different states – flowering, fruit that has set, fruit that has grown a bit thicker, and fruit that is ready to harvest," Molina said.
"I've seen this in Mexico but I didn't imagine the fruit load of the trees would be this exaggerated here, and at the same time, on all trees. That got my attention.
"There is a very interesting window for the Colombian product, where it's finished in Peru and still hasn't started in Chile – that interests me, and it's the purpose of this visit for me."
Florez said the company also grew 200MT of local avocado varieties, which she personally preferred to the Hass variety like most other Colombians.
"They will pay more for the domestic varieties than for Hass avocados – Colombian consumers don't like Hass avocados and they don't want to pay anything for them," she said.
"We don't export the local varieties. We didn't get involved with them in that way because what the buyers are looking for is Hass, but if people were interested we could do it."
Gros Michel alive and kicking
The group also produces 800 metric tons (MT) annually of the Gros Michel banana, which is the variety that was mostly wiped out around the world by the outbreak of the first strain of Panama Disease. However, thanks to Hato La Macana's altitude there are no problems with this disease and the fruit thrives.
"People aren't really interested in Cavendish [in Colombia]...the main cities that would buy this variety I guess would be the ones that are close to Uraba, where some of the bananas that aren't exported are left for the local market," she said.
"We are a good producer [of Gros Michel] in the region. We sell them all directly to supermarkets.
"I don't know anyone that has exported [Gros Michel] bananas, but if you like we can try," she said, to see if any importers might be interested.
Subscribe to our newsletter