Australia: Biological farming brings healthy balance to Queen Garnet plum orchard
September 24 , 2015
Countries
More News
Most Read
Today's Headline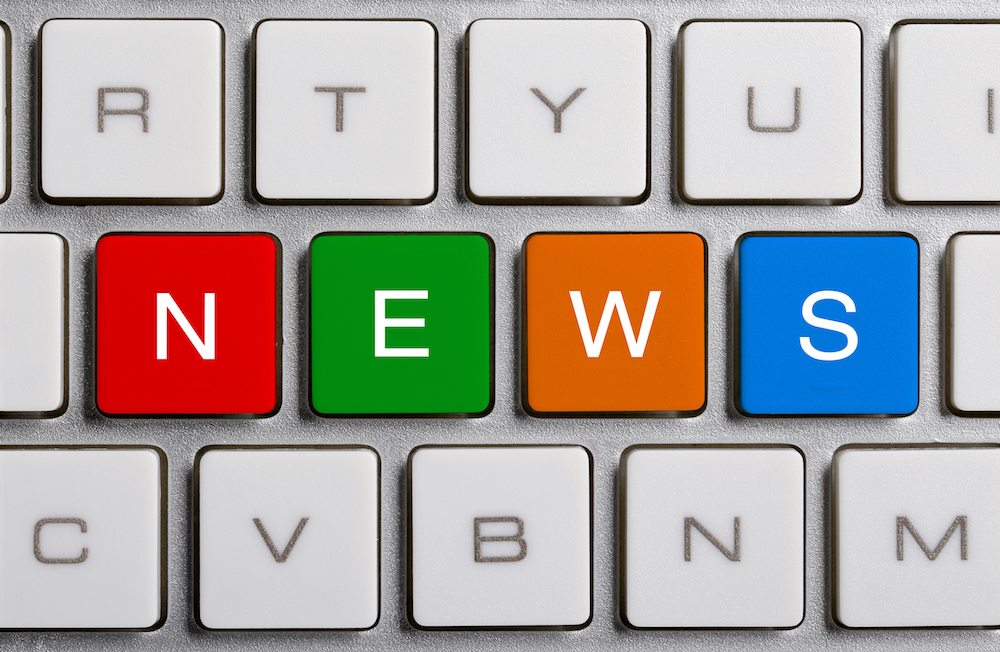 The Queen Garnet plum (QGP) has garnered interest internationally for its extraordinary anthocyanin content, which is showing positive signs in research for treating obesity and thrombosis, among other ailments. But the pioneer growers of the fruit are not content just to sit back and let the health halo lift their product. At www.freshfruitportal.com we visited the Good Rich Fruit Company's property in Warroo in Queensland, where biological farming methods reign supreme and a sterile fruit fly trial has shown remarkable results.
Good Rich's orchard manager Rowan Berecry used to grow 'conventionally' at his old farm on the New South Wales Central Coast, but since switching to biological methods he says he'd never go back.
"We were getting wiped out every year with brown rot, mites and other pests, and actually my wife dragged me along to a biological farming presentation with Arden Andersen from the U.S.," he says
"We changed the way we were growing and within a couple of years all those things had disappeared - the diseases were gone, the insect pressures were gone, and the fruit quality improved out of sight after we removed chemical products.
"Fruit producers are doing so many horrible things to our soil by spraying [chemicals] unnecessarily. It's a huge mind shift to get out of that - that's the big challenge, because it's standard practice to spray. That's what we've all been taught."
After selling that farm, Berecry was working as an agronomist in Moree when he was called to a nursery in Goondiwindi to lend a hand with a challenging new plum variety, the Queen Garnet; from there he met Bim Goodrich in a partnership that was to eventually form today's 75,000 tree-strong property for the cultivar.
Instead of insecticides and fungicides, Berecry says at the Waroo property he only sprays a nutritional foliar mix made up mainly of calcium, kelp and desalinated seawater.
"Through the irrigation I'm using compost extracts to get bugs and things in – we're putting in fish, kelp, molasses-type products to feed the bugs that then feed the tree. So we're feeding the soil biology which makes the nutrients available to the plant as and when it requires," he says.
"So instead of a water soluble nitrogen hit where the plant's got to take it whether it wants it or not, it's in a form where they're sitting there waiting for the plant to grab the nutrients when they're needed - you end up with a far healthier piece of fruit at the other end and a healthier tree.
"The disease disappears out of your tree and you don't get the insect damage. Last year we had enough thrips at flowering that could have completely wiped out the crop, but we got nil damage because the fruit was too healthy for them to actually eat it," he says, adding a similar situation occurred with a "wave" of heliothis moths, which only took a few mouthfuls and left. Only a half a dozen pieces of fruit were damaged.
Additionally, due to the lack of chemical spraying there has been a greater presence of the very predators that eat insects, thus improving the ecological balance and health of the growing system.
Berecry makes frequent references to the weeds on the orchard bed, with a mix of embarrassment and pride. Some rows don't necessarily appear as organized as your standard modern farming outfit, but the agronomist knows what he's doing.
"We've just let them go, partly as you can see further down the orchard there's a lot of legume and I don't want to spray that out.
"I want a mat of legume over the orchard - that's the ultimate aim. It gives them their nitrogen as well, and it's happened.
"Because we're changing the soil with what we're doing to them, and we're changing the compost each year, we're changing the characteristics of the soil."
Every two years Berecry is also putting in mulch cover under the tree rows with a purpose-built machine that makes the mulch from bales; a practice that also saves Good Rich on water usage.
Click here for more photos from the farm visit.
Reducing Queensland fruit fly populations with sterile insects
Even though the farm is in Queensland, for the last few years the Good Rich property has been a "Guinea pig" for a sterile fruit fly release program, through the New South Wales Department of Primary Industries (DPI) and Horticulture Innovation Australia (HIA).
It's an experiment that Berecry appears more than content with.
"We're releasing about a million pupae each week...they dye them, then they get sterilized, then they get released and the idea is that they mate with the local wild females and they produce nothing, with a long term aim to wipe out the local population," he says.
"They come out out with a bit of pink dye on their heads. We've got a bout 28 traps around the orchard and the bush, so we check them every week, and we can tell whether we're catching these or the wild ones because of the dye.
"This is our fourth year of releasing these flies, and last year compared to the first year we'd reduced our native population by more than 20-fold, so we're making an impact."
Good Rich has 10 sterile fruit fly release stations inside the orchard and six outside in the bush.
"We're also releasing a percentage of them each week as adults, and then in that way the males, once they get to adulthood they don't need any food, so they're not going to go to our baits and things or traps. Instead of chasing food they'll be chasing women.
"We feed them a diet before they go out to increase their sexual appetite, before they go out and do their thing."
Berecry says at the moment just about all the flies are not staying in the orchard and are mostly going outside.
"We haven't trapped anything in the orchard yet but we're getting a few out in the bush, so there's nothing here to be attracted to. We've got a buffer."
He says the "holy grail" of fruit fly control however is a female attractant.
"We desperately need a good female lure. QUT (Queensland University of Technology) in Brisbane are working on that, and I think Macquarie University are doing a bit of work on it too."
Apart from keeping flies at bay, Good Rich also has a sturdy fence around the orchard to keep out larger animals.
"We wouldn't have anything without the fence – it's roo-proof, pig-proof, dog-proof, you name it. Not snake-proof though – we need something that keeps brown snakes out.
"We've had some close calls that's for sure. I've nearly trodded on them, nearly grabbed them, and we had a young fellow put his finger in the mouth of a little one, but he learned a lesson.
The shift to mechanization
Berecry says the farm employs three locals and brings in backpackers during harvest. While he enjoys the company of these international travelers, he says the nature of farming is changing and the property has been designed with increased mechanization in mind.
"Last harvest we had about 12 different nationalities working here and it was fantastic. They got along brilliantly. We put them all together in a campsite down the road – they ate together, cooked together, they had a ball.
"At the moment we produce probably 70% fresh, but long-term we hope that we can do all processing and let these other growers do the fresh," he says, referring to the fact there are other growers planting the fruit too: an organic grower in Swan Hill in the process of putting in 43,000 trees, two farmers in Shepparton looking to grow 20,000 trees, and similar-sized farms in the pipeline in Western Australia and Tasmania.
"A lot less labor is required to do processing, it's a lot easier, so we're looking at machinery to do the harvest."
As part of these future plans, Berecry has set the orchards up in north-south rows so a tractor can use a GPS guided system and trees can be attended to via automated steering. The trees are also pruned in a pitchfork shape so enough light can get in, supported by a trellis so they keep their shape.
Berecry adds he is aiming for 1,600 metric tons (MT) of production in the next harvest that starts late January, and the number will likely grow to 2,500MT in a couple of years' time. With support from the Queensland Government and funding from the Federal Government, the group is also going to build an on-farm coldstore to help with distribution and shelf life.
Subscribe to our newsletter