U.S.: California table grape prices significantly down on three-year average
December 05 , 2018
More News
Most Read
Today's Headline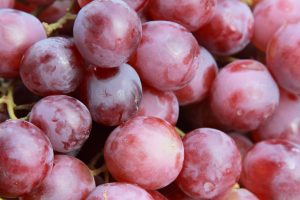 California table grape prices in the U.S. market over recent weeks have been at the lowest levels in years, with the average values over much of November down by around a quarter on the three-year average.
U.S. Department of Agriculture (USDA) data shows the average shipping point price for all varieties and sizes of domestic table grapes in week 47 was US$14.90 per 19-pound carton, which is 22% lower year-on-year and 26% lower than the average from 2015 to 2017
Throughout October, average prices were between 12 - 14% lower year-on-year, at around US$15.70 per carton.
In addition, the slight upward price trend seen from around November over the last three years did not materialize this season, with prices instead experiencing minor declines. Last year between weeks 45 - 47 average prices rose from US$18.70 to US$19.20, but this year over the same period they fell from US$15.20 to US$14.90.
The situation comes amid highest levels of California grape inventories, following an increase in production volumes of around 7 - 10%, according to the California Table Grape Commission.
Some key industry players recently told Fresh Fruit Portal the California table grape overhang would clash with supplies from Peru and Chile.
Stocks as of Oct. 31 were 33% higher than the previous two years, with a total of 18.1 million boxes compared to the 13.6 million boxes registered at the same date in 2017 and 2016.
While some traditional varieties like Red Globe and Crimson have lower stocks than last year (26% and 13% lower, respectively) there were 2 million boxes of the late red variety Allison, whereas at that time last year no volumes were registered. Other significant year-on-year changes include 15% lower stocks of Autumn King with 4.2 million boxes and 79% more of Scarlet Royal with 3.2 million boxes.
Regarding prices for specific varieties, three weeks ago Autumn King was fetching an average of US$14.80 a carton compared to US$19.90 last year, while Crimson was fetching US$15.60 compared to US$19.50 last year.
Meanwhile, average prices for Scarlet Royal were US$13.60 compared to US$19.50, and Red Globes were fetching US$16.20 compared to US$18.50.
Despite this, the first prices of Peruvian grapes registered in the U.S. market this year - which were for Red Globes fetching US$19.30 per carton over weeks 46 and 47 - were similar or slightly higher than last year.
Total exports as of the end of September were down by 1% at 163,900 metric tons (MT). To Mexico they were down 8%, to Canda they were up 8% and to China - which has sharply increased tariffs in U.S. fruit imports - they were down by 42%.
The USDA recently completed a purchase of more than 450,000 boxes of California table grapes with a value in excess of US$10 million as part of its tariff mitigation program.
Similar situation in Europe
In the European market, the table grape market is in a similar state. Average wholesale market prices in the Dutch city of Rotterdam in week 41 (mid-September) were just US$7.10 per 4.5-kilogram carton, which is 36% lower year-on-year.
Over the following weeks, the price fluctuated between US$9.80 and US$11, and in week 44 (end of October) it was registered at US$10.60 per carton, which is 39% lower year-on-year.
These prices mainly relate to table grapes originating from Greece, Italy and Spain.
Subscribe to our newsletter