Abundant's autonomous robotic apple harvester set for first commercial U.S. deployment
July 22 , 2019
More News
Most Read
Today's Headline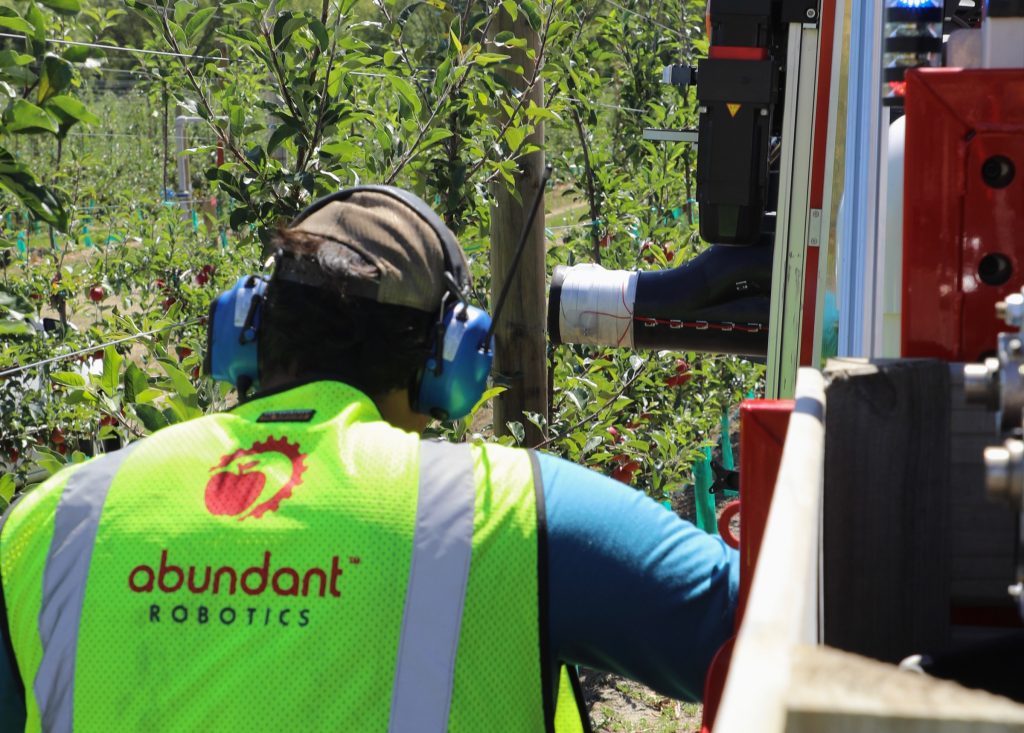 Abundant Robotics, a U.S. start-up launched by a Silicon Valley research institute, is getting ready for its first U.S. apple season with its commercial autonomous apple harvester.
The California-based start-up has been developing the technology for the last few years and plans to use what is expected to be the commercial design on apple orchards in Washington state this coming season.
This follows on from the world's first use of the harvester on a commercial apple crop in New Zealand earlier this year. The orchard belongs to the country's largest fruit grower-exporter, T&G, whose parent company BayWa invested in Abundant Robotics two years ago.
The harvester, which uses "unique" vacuum technology, is capable of autonomously navigating, deciding which apples are ripe, picking them and conveying them to the bins, all without damaging the fruit or the trees.
"We've been methodically working our way from what was in 2016 early prototypes of the robotic apple harvester to get the designs and then test the designs for commercial harvesters to bring to market," said Dan Steere, CEO of Abundant Robotics.
The Abundant team has been busy traveling between the Northern and Southern Hemispheres, continuously testing the machines in apple orchards.
"This is the first year that we've operated the systems that we expect to be the commercial design, and operated them commercially picking rather than prototype testing," he said.
"We're operating commercially with growers with T&G in New Zealand in the first half of this year, then we'll continue to work with growers in the U.S. for the upcoming harvest on a small scale."
Following the U.S. apple season, Steere said the company would take what it's learned and in the future "do things on a larger-scale".
The company, which is a spin-out from Silicon Valley research institute  SRI International, will operate as a service provider for apple growers. It has not yet announced its pricing, but Steere is confident it would be an economically viable option for the industry.
"We spent more than three years working broadly across the apple industry and we've gotten very good feedback from growers about our approach - both economics and the rest of the business - so I believe this is going to be a capability that's affordable and accessible to growers broadly," he said. "The challenge for us is to make sure that we're ready to scale and then get on with scaling."
The company has been working with the apple industry to understand the best way to configure their existing orchards to work well with the technology. He added that the robotic harvester can work on a variety of different styles of plantings in high-density orchards, including the formally trained and spindle architecture systems.
The commercial development of robotic apple harvesters comes amid a severe shortage of labor in agricultural industries in many countries around the world. This kind of technology will likely play an increasingly important role in the future.
"The industry has been very supportive and very enthusiastic," Steere said. "Key players have wanted to automate this type of operation for many decades. The challenge has been a series of very hard problems that have to be solved to do this effectively, and we're now proving that we're able to do that, so it's an exciting time."
"We're starting commercially, we're continuing along and advancing the work that we've been doing in R&D, but it's a global industry and we'd like to be a global supplier of automation for this sector of agriculture."
Subscribe to our newsletter