Zespri: "It's certainly been a busy year for us"
July 25 , 2019
More News
Today's Headline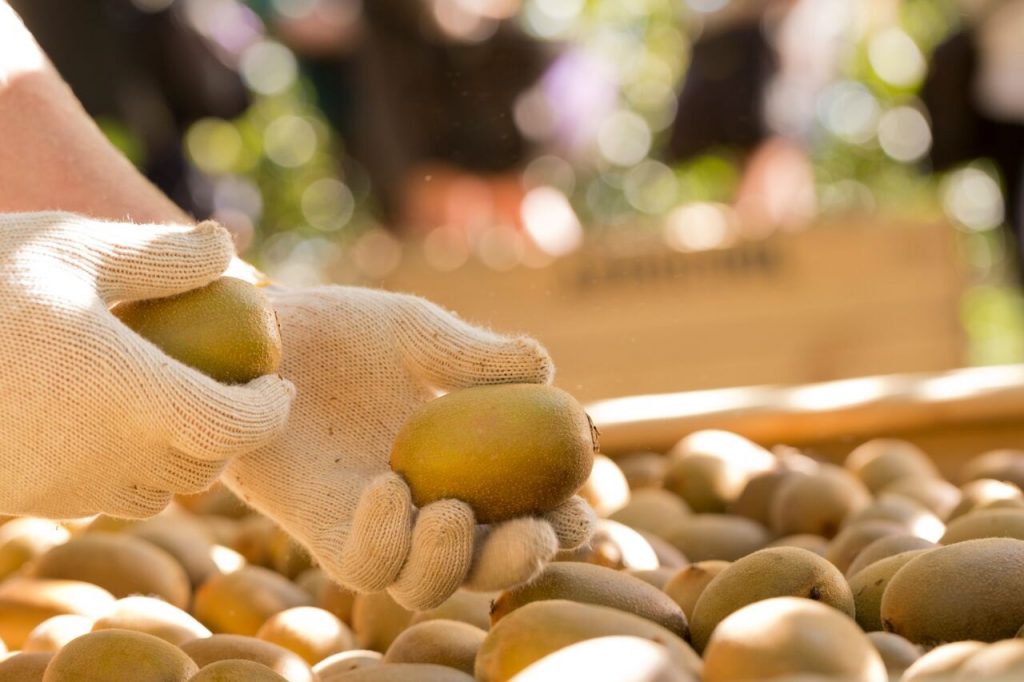 New Zealand kiwifruit marketer Zespri has had an action-packed few months, with consumer trials of a red variety, ongoing work to develop a compostable fruit label, and the first phase of construction of a new corporate headquarters.
David Courtney, the organization's chief grower and alliances officer, told FreshFruitPortal.com: "It's certainly been a busy year for us to date."
"Aside from the fact we're expecting to supply more SunGold than green for the first time this season, we've also had great feedback about the limited release of a new red variety which we've had in trials in New Zealand and Singapore," he said.
"There's a lot of excitement about the potential for a red kiwifruit and based on the consumer trials and the performance of the fruit through the supply chain, we'll be making a decision on whether or not we commercialize the new red, as well as a new green, later this year."
On the red variety, he said consumers liked the taste and look of the flesh - which is a big part of the decision on whether or not to commercialize, alongside agronomic performance and how the fruit stands up through the supply chain.
"We're still assessing the data that we've got from our trials in Singapore and New Zealand, and will be making a decision on our next steps before the end of the year," he said.
The company is also working with U.K.-based Sinclair on developing an improved compostable fruit label. Courtney said Zespri is one of the first in the world to adopt the recently launched compostable Sinclair EcoLabel and will roll it out across all organic Zespri kiwifruit from next season.
"The entire label is OK Compost- and Seedling-certified, including the face stock, adhesive and inks, and it represents another step forward in terms of Zespri's commitment to helping further reduce our environmental impact," he said.
In addition, the organization has also completed the first phase of the construction of a new head office in Mount Maunganui, just to the south of Auckland.
The new building provides a "fantastic and modern working environment" that connects the headquarters with the major growing region of the Bay of Plenty and also with global markets which are represented in the names of the new meeting rooms, Courtney said.
"There's a number of sustainable design elements that have been incorporated including solar roof panels, energy-efficient and sensor lighting, and water-efficient plumbing fittings," he said.
The new office will be a hub for the broader kiwifruit industry as industry organizations New Zealand Kiwifruit Growers (NZKGI) and Kiwifruit Vine Health (KVH) also have ground floor offices in the new building.
"We're also increasing our focus on being a more sustainable industry, and the industry is in the middle of a discussion about what areas we can improve on because we know customers and consumers want us to do even better."
Zespri SunGold to overtake green for the first time
Meanwhile, Zespri's kiwifruit exports have been in full swing over recent months.
This season had an earlier start to the harvest than last year, and Courtney says the feedback from consumers has been "really positive".
"There's a lot of excitement about the taste of this year's crop. That's due to some of the long dry spells we saw in the growing season which can keep the fruit a bit smaller but increase its dry matter content and as a result this is one of our best-ever tasting crops," he said.
Zespri is also expecting to supply more gold than green kiwifruit this season for the first time ever. SunGold exports are expected to hit around 75 million trays, and green kiwifruit around 70 million.
"In 2018/19, our total sales were 167.2 million trays - this included 76.5 million trays of New Zealand-grown Green, up 19% on the 64.4 million in 2017/18, and 65.4 million trays of New Zealand-grown gold kiwifruit, up 26% from the 52.1 million trays sold in 2017/18," he said.
Sales in the two leading markets - Japan and China - were last season up 20% to 28 million trays and 14% to 27 million trays, respectively.
Courtney said there's "still really exciting growth in both those regions" and the organization is continuing to invest in building the Zespri brand across our markets.
Other strong growth markets are Spain - which is now one of three 20-million-tray markets - and North America, where sales increased by more than 50% last year, driven by growing demand for SunGold and organics.
"We know there's significant capacity to grow given kiwifruit still makes up such a small portion of the global fruit bowl – around 1.5 percent of the world's internationally traded fruit," he said.
"Our focus is going to be on continuing to get closer to our consumers so that we can meet their needs."
Subscribe to our newsletter