India: IG International set for record Chilean apple imports
April 14 , 2014
Countries
More News
Most Read
Today's Headline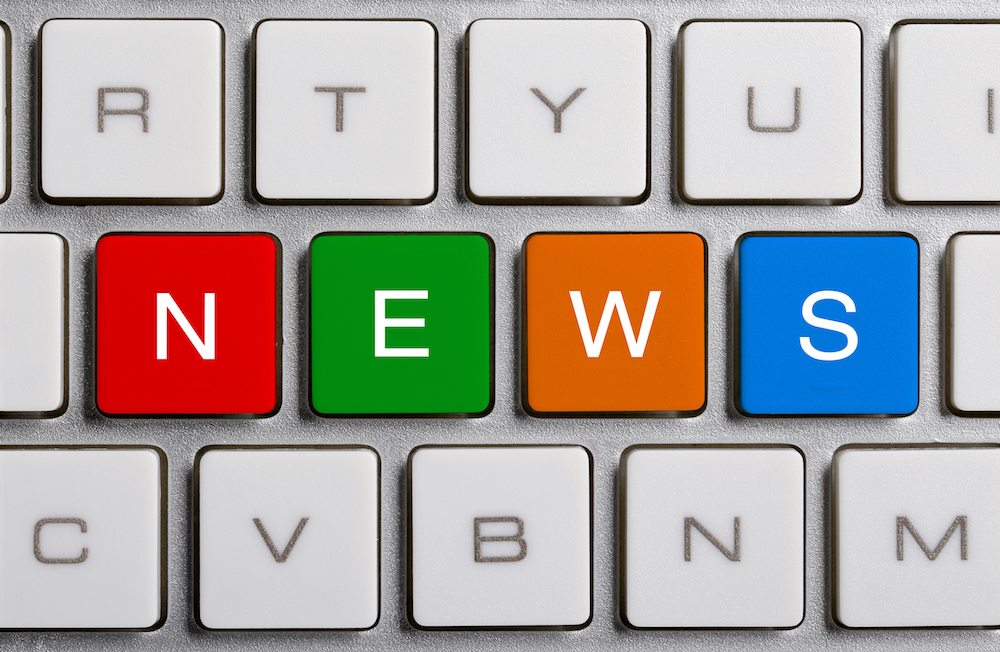 India's IG International is on track to having 45,000 metric tons (MT) of cold storage capacity by the end of 2014, in a bid to adjust to consumption trends and bring new products to untapped regions. After stretching its share of Chilean cherry imports, director Tarun Arora says apples imports from the South American country will break new records in wake of the supply challenges from other sources. Arora is also excited about the upcoming launch of Zespri SunGold kiwifruit, followin a Northern Hemisphere season where Iranian oversupply put the squeeze on Italian and French competitors.
Arora says the apple import deal looked very bright in the first five weeks of 2014 with good supply from sources such as Washington and China, but today the situation is quite different in the transition between seasons.
"Slowly things started changing, especially for varieties that are liked by the Indian market, which are Gala and Red Delicious," Arora tells www.freshfruitportal.com.
"Washington had much larger size and two million less cartons from their record, so there was a shortage of apples there...the market started moving up and it went higher and higher, probably by US$5-6.
"Then New Zealand the apples have had a good time in European markets so there has been very short supply of New Zealand apples in the Indian market."
As a result he says everyone's focus has turned to Chilean apples, with Arora estimating that 900,000 boxes are on their way.
"It looks to be one of the strongest seasons. It will break all records from Chile this year.
"The market until now has been very strong in India, so once the arrivals from week 9 shipping start arriving in another two weeks' time, we'll probably get to know more. As for now the market appears to be good.
"It also makes me scared because so much volume is coming in just those specific weeks, but it should subsidize as there's not going to be other alternatives available during that time; in a very small way Washington apples will come in, and it will not have a big competition in the sizing from Chile."
He adds that Indian domestic apple growers have also done well this year. While most local supply is finished around the first week of April, only a small percentage remains; a large part of this is due to the country's level of cold storage and controlled atmosphere (CA) capacity.
"CA storage is only 50,000 [MT] which is not even 5% or 6% of the entire crop, so between 92-94% is either in the cold storage which cannot last more than two or three months [after season kick-off in August], or sold in the running market.
"It still takes time before the capacity starts building and people start holding more Indian product, so more or less even with the CA capacity, people start pushing that product January onwards and want to get over with it in the month of April.
"I think Indian supply is more or less over, with maybe 1% of the total Indian crop in CA right now, and it will not have a very big impact on the imported arrivals."
Cherries and kiwifruit
Another recent highlight for Arora is an increased market share in Chilean cherry imports, with the company now holding 60% of the market for cherries from that origin.
"Overall, the quality in the beginning was really good - we did some trials on CA as well, of which half went well and half was fine," he says.
"The cherry market is growing on the broader side. Last year we did almost half of it so this year we've doubled our volume. Each year we're seeing a growing cherry market.
"There are newer markets that are starting to accept the expensive product – we got a good opportunity with good availability to open up new markets, so we have now started moving cherries in markets like Kolkata and Bangalore."
However, Arora sees some limits to growth for cherry imports for logistical reasons.
"The only disadvantage why we're not able to move so much product is that the cherries coming in by air, so there is the air component which is included, unlike in China where you can send product by sea.
"Transit times have become better, and I don't foresee a huge growth, but I'd foresee good organic growth in terms of the air cargo coming into India from Chile."
One key Chilean product that IG International does not market is kiwifruit, with its focus on Zespri product from New Zealand during the Southern Hemisphere season.
"This year is our first year for launching the new variety of gold, Zespri SunGold, and we're really excited about it; I think it will certainly do very well, much better than the previous gold," the director says.
He mentions that most kiwifruit import focus in India has been on the green Hayward variety. While the company moved into Zespri's gold Hort16A kiwifruit a few years ago, this coincided with the outbreak of vine disease Psa, to which this variety is more susceptible than the green Hayward or the newer Zespri SunGold (G3).
"It was only two years ago that we started doing marketing in a reasonably big way, and at that time India was already a market with strategy in Hayward, by both importers and Zespri.
"Then Psa happened and gold just got eliminated; we could not get any supply. I'm excited that it will do very well in India, and it's a very good marketing strategy by Zespri I must say. Long term how it shapes up will depend on how we're able to market it this year, so we are confident with our new wholesale outlets and cold storages.
"We just opened up in Jalandhar a month back, which is a huge huge market for kiwifruit. It's up north, another 300km (186mi) from Delhi."
The New Zealand deal will come on the back of what has been a fairly impactful shift in the Indian kiwifruit market, with the Iranian industry gaining a stronger foothold at the expense of European shippers.
"One of the origins that have really hit India hard is Iranian kiwifruit. There is a huge supply of Iranian kiwifruit which is coming into India now, which has really impacted the Italians and the French.
"We are exclusive distributors of Oscar kiwifruit, which is a label of Prim'land from France - we generally ship a good volume from them, but this year we were short on their volume because we had to divert to Iranian kiwifruit, because on price the Italian and French kiwifruit could not really compete.
"Those who get Italian and French either have to get it in lesser volume to make money on it, or if they bring it in a bigger volume they have to lower the price, and they always end up making losses."
He says the market change is due increased plantings in Iran, and perception of fruit from this origin.
"If you go back two years ago Indian importers were not too willing to bring in produce from Iran but that has changed.
"There are now more importers who are dealing in a big way from Iran; there are a couple of Iranian companies themselves who have opened up in India who are pushing a lot more Iranian kiwifruit and their focus is totally different.
"They still have some problems though. They really don't have the product of the quality of Chile and New Zealand, so they're no threat to those origins."
Cold storage expansion
When asked about a cold storage investment plan revealed to www.freshfruitportal.com during last year's Fruit Logistica in Berlin, Arora says a lot of progress has already been made.
"More or less by the end of this year we expect 45,000 metric tons (MT) to already be completed. The Chennai cold storage is already completed and we've inaugurated that. Amarawati is already active, although it's not CA, it's a normal cold storage.
"In Bangalore we've already starting directing the cold storage facility. That should be ready in a couple months' time, so I think in June it will be ready.
"We'll probably inaugurate Jaipur next month, and Delhi is almost complete so overall, so we now have 13 cold storages."
He says the company will only have three CA cold storages for fruit, with one in Bangalore with a strong focus on pomegranates and two in Himachal Pradesh for apples.
"And there's one one we're putting in Jaipur but that's for a different reason altogether because we want to hold garlic or other products," Arora adds.
Export performance
On the export front, Arora points to a positive inauguration of IG's joint venture with Sanvi International, despite the drawbacks of weather issues cutting the season short.
"We just opened our JV with Sanvi International which has done tremendously well. We have successfully managed to ship out very good volumes this year, so we've already reached half a million cartons of export this year on grapes," he says.
"We expect to almost triple it next year, so next year we're expecting anywhere between 1.5-2 million cartons of export of grapes under Sanvi.
"Due to unseasonal rains our season's cut short. Generally we close around April 21-25, but we've already closed now two weeks early because of hailstorms which happened in Nashik 1.5 months ago, and there were excessive rains which really damaged the crop."
He says if this event had not occurred it would have translated in 100,000 more grape cartons over the two weeks.
"But anyhow, until now it has been a very good season, most arrivals have made it well, the customers are happy about the good arrivals.
"In fresh produce there are always some complaints but we are pretty satisfied about what we have delivered and how the market has accepted our product."
In other products, Arora mentions IG has had a very good potato season with strong sales in Russia.
"We've shipped quite a big volume to Russia on potatoes. The pricing was good, it was a superb year on potatoes.
"Everything fell into place. Egypt and Pakistan were a little high on price, and it gave us the right opportunity to go right into Russia and we shipped in a big way there this year, to St Petersburg and a few to Novosibirsk."
He adds that the quality of potatoes has also been very good, with a move into relatively new varieties, of which he highlights the Agra 3797 range.
"We've stopped Russia for now and we continue into the Middle East, we shipping into Dubai, Damascus and into Kuwait, so we're shipping into different Middle Eastern countries," Arora says.
The executive adds that for its third key export product, pomegranates, the going has been a bit "tricky".
"The volumes have been going down and there are quality issues as well...a single single container is very expensive, so we try to do mixed loads to Dubai, putting in pomegranates with other things.
"Some weeks we can get maybe two or three out, but sometimes it's difficult to get one out because of the difficulty in availability for good quality product."
Subscribe to our newsletter