Indian group enters export sphere in sweet corn, bananas
February 25 , 2016
More News
Today's Headline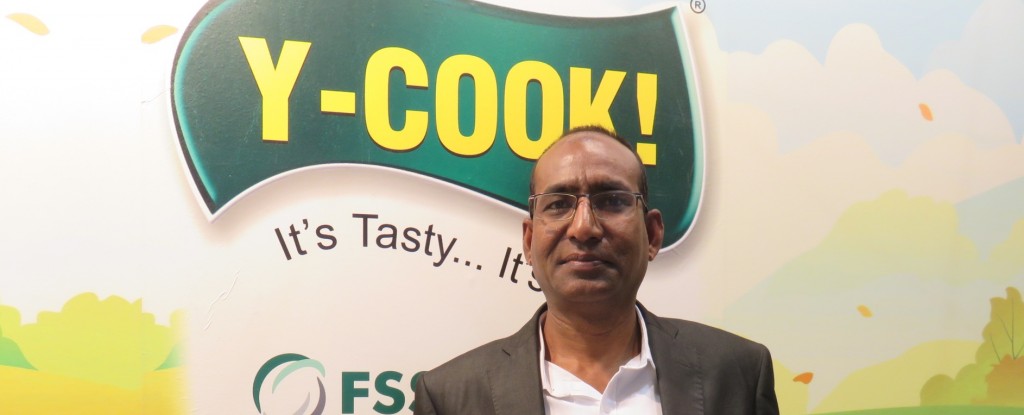 With a patented packaging process for sealing cooked sweet corn, Bangalore-based Y-Cook! has taken the Indian market by storm and is now about to start trial exports to Europe.
Speaking with www.freshfruitportal.com during industry event Fruit Logistica earlier this month, the group's agri business head Gangadhar K said the processed product line would expand in March, while export expansion was also in the works for fresh bananas and mangoes.
"Our products are cooked and ready so the customer doesn't need to re-cook. They are without any preservatives or chemicals, and they don't need any refrigeration - we can keep the products for one year in an ambient temperature," he said, clarifying this meant up to 45°C (114°F) in India.
"Any food will get spoiled when it is exposed to the air, so we use the technology of blanching, and after boiling everything the product is sealed in such a way that it won't have contact with any outside atmosphere.
"We have sweet corn - in different variants such as single cob, double cob, cut cob, and with different tastes like peri peri masala for the sweet corn kernels - and we have baby corn."
He said there were around 10 of these pre-cooked products in total sold throughout India in all modern retailers, while in March new lines such as sweet potatoes, baby potatoes and tapioca would be added to the mix.
"So gradually year-on-year we are growing," he said, clarifying this meant annual sales growth of 40-50% which was expected to continue.
He said the company provided seed to farmers producing sweet corn and baby corn across 10,000 acres in India under buy-back agreements
"We have GlobalG.A.P. farming also - all the farms are certified with that," he added.
"It's not organic but without any pesticide residues. You can test our product in any lab and it doesn't have the maximum MRL (maximum residue limit)."
He said the company had received interest in the pre-cooked sweet corn product during the trade fair, with plans to send trial shipments by seafreight to customers in Paris.
Fresh fruit venture
Y-Cook! also has an important focus on fresh fruit, most notably in bananas and mangoes - it has already been exporting the latter in recent years, riding the waves of the more recent ban on Indian-origin imports in Europe.
"That was to do with fruit fly. What happens, if we properly take care of farming, starting from flowering to harvesting and post-harvest, that will take care of it," he said.
"There are measures like hot water treatment for example which we can do at our facility, with all the infrastructure to provide the best quality mangoes without any pests or residues - we have the facilities, the ripening chambers, washing, cleaning, everything," he said.
The executive added the packhouse was approved by the Agricultural and Food Products Exports Development Authority (APEDA).
"There are around 500 (metric) tons of mangoes that we export, starting from March until August - if European customers want it, we are able to supply," he said.
Building on its established mango export trade, the company now plans to expand into what has been mostly a domestic business to date - bananas.
And the conventional Cavendish variety does not appear to be on the radar. On display at Fruit Logistica, Y-Cook! was displaying smaller Yelekki, Poovan and red bananas; in fact, our interview with the executive was interrupted by several trade fair delegates eager for a taste.
"Currently we are doing business locally and we are expanding into export also – we're looking for Europe, into Asia as well, the Gulf, the Middle East," he said.
"We are already working with cargo people in trial shipments."
When asked about flooding damages around the Chennai growing area in late 2015 and early 2016, the expert was not too concerned.
"We have different climatic geographies so if one area is affected, and we shift to another area.
"Consistency of supply and farming production is still there."
Subscribe to our newsletter