Bonduelle to buy Ready Pac Foods
A France-based global giant in ready-to-eat foods has entered an agreement to purchase the U.S. market leader in single serve salad bowls.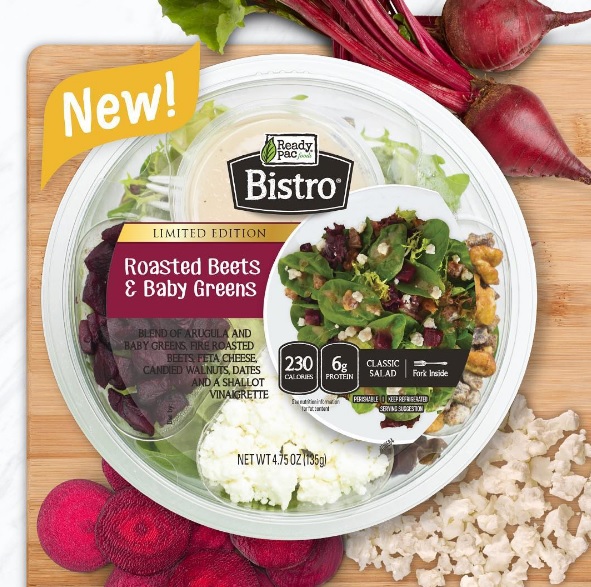 In a release, Bonduelle (FP:BON) said full details of its agreement to acquire California-based Ready Pac Foods would be revealed in the company's half-year results on March 2.
Ready Pac has around US$800 million (€756 million) in annual revenue with a wide U.S. customer base in retail and foodservice, selling fresh-cut produce including packaged salads, fresh-cut fruits and mixed vegetables.
The Californian company has four production facilities located in Irwindale (CA), Jackson (GA), Florence and Swedesboro (NJ), and employs about 3,500 full-time employees.
Bonduelle's latest financial reports show it notched revenues of just over €1 billion (US$1.05 billion) in the second half of 2016.
The French group said the milestone transaction would be a key step in its strategic ambition VegeGo! 2025 to be a "world reference" in living well through vegetable products, strengthening its international footprint and changing its profile to make the U.S. the largest country of operations.
The move follows a "longstanding track record of successful acquisitions in North America", in particular Aliments Carrière in Canada in 2007 and Allens in the U.S. in 2012.
The agreement has been described as "fully compatible with Bonduelle's strong financial profile", with Ready Pac Foods to become the group's fifth business unit.
"We welcome all of the Ready Pac Foods employees into the Bonduelle family," said Bondouelle CEO Christophe Bonduelle.
"We look forward to working with the highly skilled and successful Ready Pac Foods management team in bringing together two great companies in the vegetal food industry.
"This acquisition shows Bonduelle's ambition to further develop as a global leader in its markets and strengthen its positions in the consumer convenience and health segments to meet consumers' needs."
Ready Pac Foods CEO Tony Sarsam said the company was "thrilled" to partner with market leader Bonduelle in its next chapter of growth.
"Beyond common business goals, both companies share a common purpose - to help people live healthier lives through innovative fresh food products," Sarsam said.
"I am enthusiastic about Bonduelle's investment in our growth strategy and for the great success we will achieve together."
Subscribe to our newsletter