NZ: Rockit apple founder sells up as new investors eye strong global growth
March 14 , 2017
Editor's Choice
More News
Today's Headline
The founder and former managing director of the New Zealand company behind the Rockit apple brand has sold all of his interests in the entity, and the new owners say the renamed organization is "positioned for significant international growth."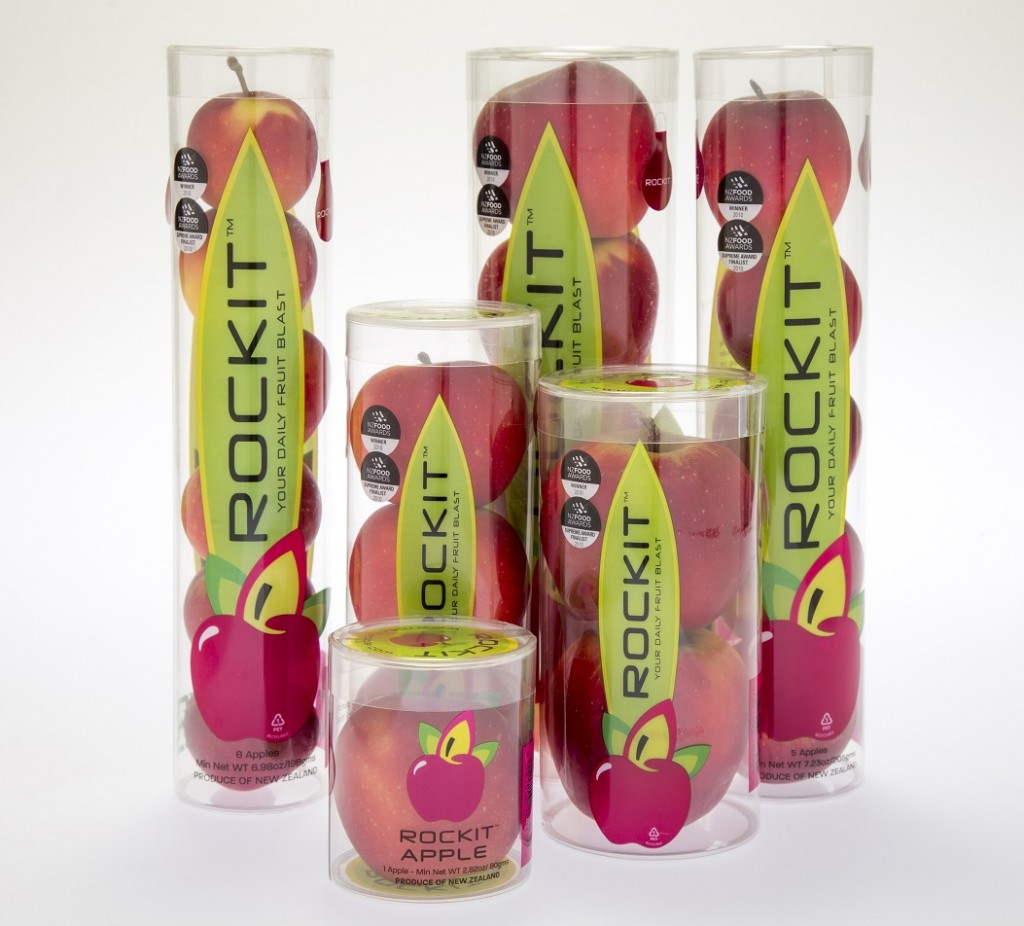 Effective immediately, the Hawke's Bay-based company formerly known as Havelock North Fruit Company (HNFC) will begin trading as Rockit Global Limited.
The value of the transactions is being kept confidential.
A release said two "experienced growth equity investors" had taken a significant stake in the new company and Austin Mortimer has been appointed as its CEO.
"Over the past few years HNFC has been on a rapid international growth path. Rockit™ apple snacks are now grown in 7 countries and sold through our highly-valued international partners in 22 countries. With only 3% of Rockit™ apple snacks sold in New Zealand our sales & marketing focus is on key international markets," chairman John Loughlin said.
"In 2016, the company exported 77 containers of fruit and earned its maiden profit. We have strong growth plans for 2017 and the years ahead."
Loughlin announced that entities associated with Pioneer Capital and Oriens Capital, New Zealand private equity growth investors, had purchased the ownership interests of HNFC founder and former managing director Phil Alison, becoming "significant shareholders in the new company."
Alison has sold all his Rockit-related interests and will no longer be involved with the company, its subsidiaries, or related orchard suppliers of fruit.
According to local media Stuff in November 2016, Alison had owned a 49.5% share in the company and had unsuccessfully tried to buyout the other shareholders.
"Phil made a huge contribution in recognising the potential of the fruit, then establishing and leading the business toward building the Rockit™ global brand," Loughlin said.
"We will always be greatly appreciative of the work he put in to creating the international platform for the business."
The Rockit Global Limited board of directors will include four members of the previous HNFC Board; John Loughlin (Chair), Murray Denyer, Steve Saunders and Neil Craig. They will be joined by James Beale (Oriens Capital) and Craig Styris (Pioneer Capital).
"It is very positive that growth equity investors of this calibre, from outside the pip fruit industry, are recognising the tremendous potential in Rockit Global Limited and the industry," Loughlin said.
"The new shareholders have experience in growing New Zealand export businesses. They will contribute governance expertise and additional capital to help the company deliver on its ambitious growth plans."
Mortimer will now lead the local focusing on growing the fruit and developing international markets.
"Rockit Global Limited is a significant New Zealand success story. It clearly demonstrates how high-quality fruit can be positioned as a premium, value-added product through a robust brand strategy," Mortimer said.
"Rockit Global Limited is now well positioned to continue its rapid growth and capitalise on the substantial grab and go, healthy snack market."
Photo: www.shutterstock.com
Subscribe to our newsletter