Freshmax Australia celebrates Modi taking lead spot for club apple export varieties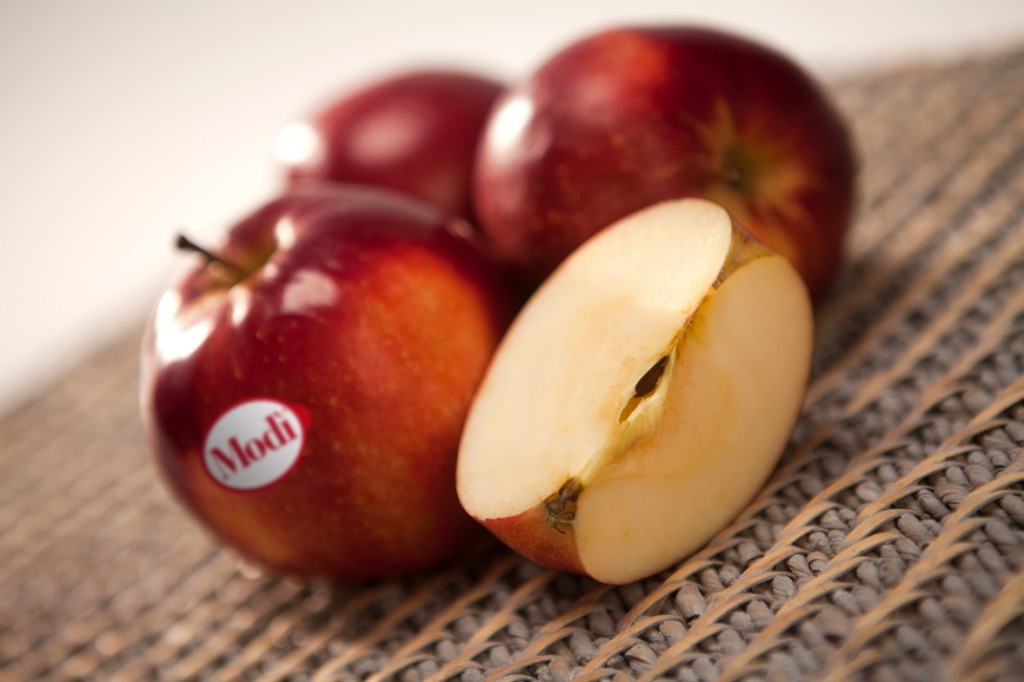 In its debut export year the Italian-developed branded fruit accounted for 6% of Australia's apple exports.
One of Australia's earliest club variety apples has generated positive feedback in its first ever export campaign, with Freshmax Australia upbeat for an expanded program in 2019.
In what the company has described as a "critical year" for the Modi brand as volume rises, Freshmax Australia has seen good results both domestically and abroad.
In Australia, the company led an "agile and strategic" sales strategy combined with high-spike out-of-home media buys that meant the brand "flew when it needed to" with maintained momentum throughout the season.
"It was great to deliver a domestic marketing campaign that challenged a whole range of campaign-mix norms, and the results speak for themselves," says marketing and campaign manager Sona Padman.
But the group says it was more impressive that the apple was able to drive the acquisition of a significant market share in exports.
Not taking into account Pink Lady which has become such a mainstream brand in its native Australia, Freshmax highlights Modi became the largest proprietary export variety from the country this year. With 300 metric tons (MT), it accounted for 6% of an export deal that was just shy of 5,000MT.
The group credits this success to an extensive network and rate of play that Freshmax subsidiary Valleyfresh continues to demonstrate.
"Our clients are always keen to trial new products as our long-standing relationships have garnered significant deference and trust. They also know that if they back us then we will back them," says Valleyfresh export manager Saxon Call.
The company highlighted more than 35,000 units were shipped to a leading Asian supermarket chain with a "constant demand" for more due to good arrivals and great feedback on fruit quality.
"We are already locked in for expanded 2019 programs," adds Call.
Murray Maughan, senior IP manager at Freshmax's fresh produce brand licensing Innovar, says his team is constantly assessing the full range of markets as it explores new and interesting varieties.
"Our international distribution capabilities through Valleyfresh are critical to this approach, and it is great to see things flying as they should," says Maughan.
"As we continue to drive greater collaboration and unity across group subsidiaries, we expect to see an ever-increasing number of scenarios like this," adds Freshmax Group CEO Murray McCallum.
"Scenarios that only a business of our shape and scale can achieve – rapid acquisition of market share due to agile processes delivering exclusive product offerings at scale," says McCallum.
Subscribe to our newsletter