Australia's warmer climate just right for Modi apples
August 23 , 2016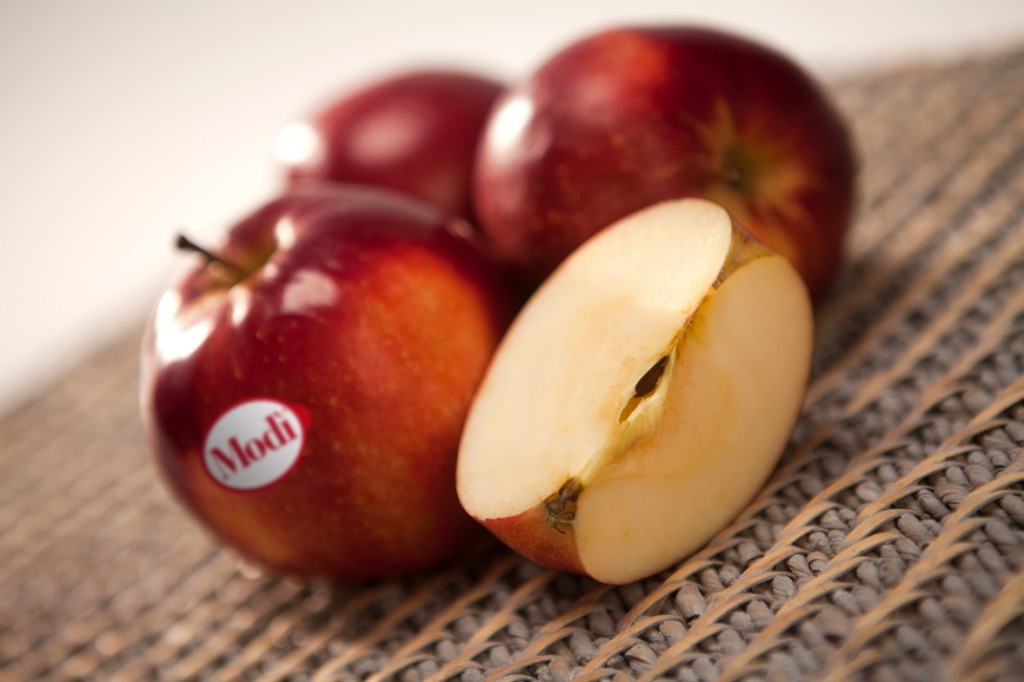 Bred in Italy and named after the famed sculptor Amadeo Modigliani, the Modi-branded apple has made its way to Australia where both cultural ties and growing conditions have been favorable. At www.freshfruitportal.com, we catch up with Andrew Maughan of Freshmax Australia who discusses the future of farming and marketing for this early club apple. 
This year's harvest of the variety 'CIVG198' - sold under the more marketing-friendly trademark of 'Modi' - was picked in late February from Australia's Goulburn Valley but consumers will have to wait until September before it appears on the market in Victoria and New South Wales.
The wait won't be so long in 2017 as more volume will likely be available, but thanks to the fruit's strong storage attributes Freshmax has been able to hold it for six months.
"It's an early maturing variety so it matures seven to 10 days before Red Delicious so it's one of the earlier club varieties, giving an opportunity to have a good three to five week week window in the season before the other club varieties hit the market," Maughan says.
"We had 15,000-20,000 cartons this year, and we expect that to grow by 2.5-3 times in volume next year as the younger trees are coming into production, and then again the next year we expect to double the volumes again."
The fruit will be sold at Coles supermarkets and a series of independent greengrocers, and in 2017 Maughan expects to start selling from the first week of March.
"It's small steps, small gains - it's coming along very nicely. We're very happy with the variety. Our initial attraction to it is that the variety really suits warmer growing conditions, and in Australia the Goulbourn Valley is a warmer growing area.
"One of the benefits of growing in the Goulburn Valley is you get sweeter fruit, sometimes by 1-2° Brix more.
"It's got good sugar levels – we're regularly achieving 2-3° Brix higher levels than Pink Lady and 3° higher than Gala, so it's got a sweet taste to the palate."
But the challenge with growing apples in warmer conditions is getting the right coloring.
"Climate change and shifting climates are becoming quite prevalent, and in 20-30 years' time a lot of growing areas could become warmer.
"A lot of the apple breeding programs around the world are focused in areas that have mild growing climates that don't necessarily suit the future or the areas of production that we have.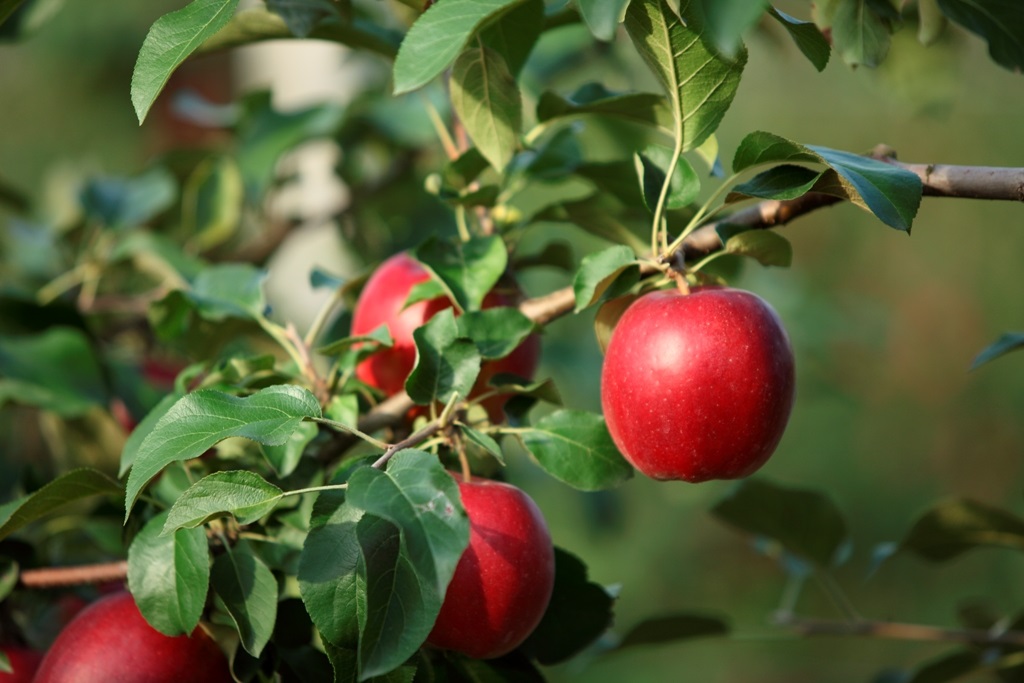 "The Goulbourn Valley has plenty of water, fertile soils, but it is a warmer growing climate, and Modi gives us an opportunity to get exceptional color in warmer growing areas."
He emphasizes the fruit color issue is "very important" in the marketplace.
"It ticked those boxes for us – we've got a core group of growers and ironically a lot of them have Italian heritage, so it's been a great journey and the guys have been over to Italy to have a look at the variety - they're really excited.
"We're close to having 100 hectares planted in Australia. We've got a small amount of production in Western Australia (Donnybrook) and some production is starting to happen in Queensland (Stanthorpe).
"I guess there was a geographical spread from a risk perspective so if you get adverse conditions in the Goulburn Valley you get some fruit elsewhere, but the main part is around having production in those areas where freight is becoming more expensive."
Domestic marketing and future exports
Maughan says much of the marketing focus for the Modi brand will be around the slogan of "Australia's Finest Italian", while also enlisting the support food bloggers including the 'nude nutritionist' Lyndi Cohen and ambassadors from the Rugby Union Players' Association (RUPA).
"In Australia there is a lot of Italian heritage, there's a lot of Italian immigrants living in Australia, the Australian market is very attuned to Italian foods and culture.
"The shiny red cars and the shiny red apples were the thoughts behind the campaign to focus on the Italian heritage."
He says the fruit has a hint of acidity to it but it isn't as tart as Pink Lady, while it also has the crunchiness demanded by consumers in today's market.
"Interestingly, with a bit of fruit we put through the wholesale markets last year we had some positive feedback from the Asian communities that were typical purchasers of Fuji – so I guess it's got some similarity to that Fuji sweetness and it has the higher acid content to it as Fuji does.
"It's always a fight to get some shelf space. As with any IP (intellectual property) you've got to have good product to start with and you need some marketing promotion campaigns behind it, which requires significant investment."
One unexpected side benefit has come from the brand name's likeness to Indian Prime Minister Narendra Modi, sparking interest on social media from Australia's Indian community.
And at some point the Australian growers will also be looking to ship to India and elsewhere in Asia.
"We're under no illusion that at some point in time the Australian apple industry needs to do more in exports," he says.
"We've been heavily reliant on the domestic market, and our production levels in apples in general in Australia are increasing and production techniques are improving, the tons per hectare are improving and the number of hectares is increasing.
"Less than 5% of our production is export, so we're thinking once we get a bit of critical mass with the Modi apple we want to start looking at export. We know export is going to become a pretty important component for apples to have sustainability within the industry."
He says Modi Europe have shipped smaller volumes to several South East Asian countries including Malaysia and Singapore, as well as commercial shipments to India.
"We've got some of the apples to be displayed at Asia Fruit Logistica in Hong Kong but we don't have the capacity to do too much yet. We're also watching what's happening in New Zealand quite closely, which obviously would be quite focused toward export.
"India is certainly a market of particular interest – as a group we do export to India presently. The Asian palate on apples is quite specific depending on the country or even part of the country. It'll require a bit of work on where it fits in that marketplace."
Subscribe to our newsletter