Chile: San Antonio port losses mount amid social unrest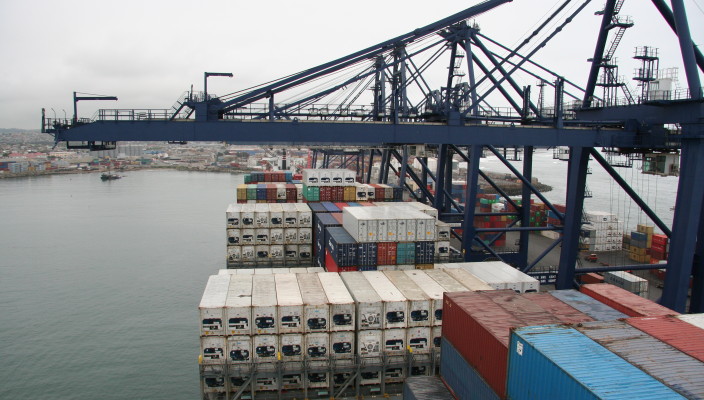 One of Chile's most important ports, San Antonio, has reportedly registered losses of over US$4m due to the country's social unrest over recent weeks.
Local newspaper El Mercurio reported that as of Nov. 25, 13 ships had been diverted to other ports, ahead of a two-day worker strike at San Antonio on Monday and Tuesday.
There have been numerous strikes by Chilean port workers since widespread protests were sparked on Oct. 18. The protests had originally been against a now-suspended metro-fare rise, but have widened to reflect people's anger at inequality and poor wages, health care and pensions.
Due to the protests and the U.S.-China trade war, the ports of San Antonio and Valparaiso - which handle over 60% of Chile's total exports - are expected a sharp year-on-year drop in volumes for the rest of the year. However, 2020 is expected to be a stable year.
San Antonio had been forecast to move 1.9m TEU containers this year, but that figure has now been cut by 13% to 1.65 TEU.
And even though some ships have been diverted from San Antonio to Valparaiso - which is slightly to the north - the Valparaiso Port Company expects to finish the year with volumes down by 10-12%.
Cherry producers worried
Meanwhile, the strikes at Chilean ports have caused concern among the fruit sector, especially cherry producers, El Mercurio reported. The cherry season is just getting underway now, amid expectations of a record export crop in excess of 200,000 metric tons (MT).
Cristian Tagle, president of the Cherry Committee, was quoted as saying: "There is much uncertainty. If the strike gets worse it would create a very unfortunate situation because the fruit doesn't have a very good shelf life - either it leaves immediately, or it loses commercial value."
He added: "As well as affecting exports, it affects the confidence that buyers have in Chile."
The president of the fruit exporters' association, Ronald Bown, said the most worrying aspect of the situation is how it impact's the country's reputation internationally.
"Any kind of paralyzation has an immediate effect on the sector's image, which evidently affects the expectations of our importers," he said.
Subscribe to our newsletter