What can we look forward to at Fruit Logistica next week?
February 01 , 2023
More News
Opinion
Top Stories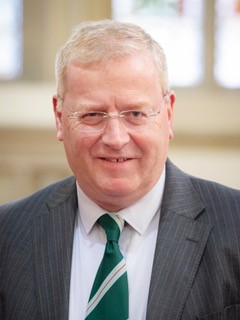 By John Giles, Divisional Director, Promar International
It is that time of the year again, when the world beats a path to the doors of the Berlin Messe to indulge in a 3-day festival of the fresh produce sector. Yes, its Fruit Logistica again. I have now been attending for the best part of 30 years and how the event has changed over that time !
A truly global event
Fruit Logistica now sees some  40,000 buyers and trade visitors from around 130 countries, and more than 2,000 exhibitors from 85 countries. It's a great opportunity to, as they say, "meet some old friends and make some new ones too!".
We find, at Promar, that it really is the opportunity of the year to meet a whole range of clients and other important contacts from across the supply chains from all corners of the world. The process starts in the check-in lounge at Heathrow and normally ends at the luggage ramp back there on the Friday evening.
What never ceases to amaze me at Fruit Logistica is the sheer diversity of companies and organisations you can meet there – all connected in some ways with the fresh produce sector and from a never-ending list of countries.  It really is a global meeting place.
A year not to be forgotten
What can we expect to hear lots about in the time we are in Berlin? A backdrop of severe climate change impacts, soaring input costs and political uncertainty means that 2022 will be a year that not many in the horticultural sector will forget.  What will 2023 bring? Many of the fundamental factors that caused these issues in 2022 will not immediately go away. It is clear that the global economy is going to experience a difficult period. The overall situation will remain volatile and uncertain.
All major produce categories have seen significant increases in the prices that consumers are paying. While fruits and vegetables remain, in our view, a good value for money product, there will inevitably be some impact on consumer spending.  The latest forecasts are that inflationary pressure might well begin to ease in the middle of the year. This can only be good news for farmers and consumers alike.
Invest for resilience not just profit
Supply chain margins are (still too) thin and so the ability to withstand further shocks as we have experienced in the last few years in the UK (Brexit, COVID, the situation in the Ukraine, etc.) sees business confidence still open to question. We have already probably reached something of a tipping point on this with the supply chain shocks we have seen in the last few years. The international supply chain is still often very 'transactional' and/or commercial in its nature, but is increasingly required to consider issues around sustainability which test the ability and willingness to invest not just for profit, but also for resilience.
The changes needed to produce this situation in the supply chain are often quite idealistic, are not easy to bring about and may involve unpopular/difficult decisions. They may even require an element of generational change. In the mid to long term though, both market regulation and consumer behaviour need to alter if we are to genuinely create a sustainable food chain and not one that lurches from crisis to crisis.
What else?
So, what else can you expect from Fruit Logistica over the next few days? It goes without saying that feet will be sore (all that walking!), the lovely bratwursts sold in the various kiosks around the venue and then the familiar "tired but happy" feeling when you finally get back home. And then the important task of following up on all the interesting conversations that invariably will have taken place over the previous 3 or 4 days. And finally – the need to book a hotel again before too long for Fruit Logistica 2024!
Subscribe to our newsletter