Sun World's first global grape marketing campaign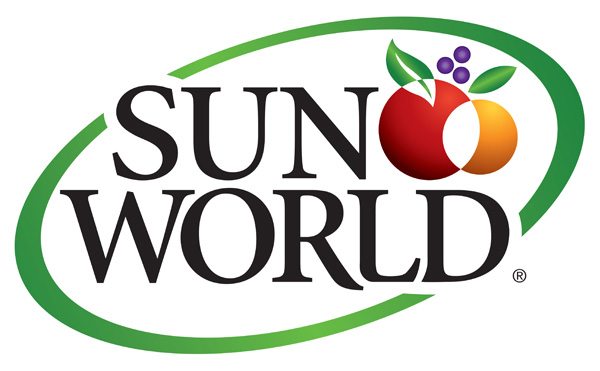 Sun World International, LLC has announced the launch of a first-of-its-kind global marketing campaign for its Autumncrisp-brand green seedless grapes. The fully integrated campaign – expected to be the largest ever for a branded grape – aims to raise retail and consumer awareness and stimulate demand for these grapes.
"Over the past 20 years, the produce industry has made great strides in successfully branding and marketing improved varieties of select fruits and vegetables – from apples and strawberries to pineapples and seedless watermelon," Sun World CEO David Marguleas says. "The Autumncrisp brand grape is the perfect vehicle for transforming the table grape category in a similar fashion."
Autumncrisp is a Sun World brand used to identify its proprietary Sugrathirtyfive variety table grape, a mid-to-late season green seedless variety with the taste, appearance and supply continuity that make them ripe for a global push.
"Autumncrisp brand grapes are huge, exceptionally crisp, and very juicy," he says. "Plus, they are sweet with a subtle hint of Muscat (notes of citrus, rose and peach flavors). Not to mention, they look beautiful – oval and milky green. It's a full sensory experience."
Sun World has been collaborating with its licensees around the world in recent years to expand supplies and near year-round availability of Sugarthirtyfive variety Autumncrisp brand grapes. They are now grown in most major grape growing regions, including Australia, Chile, Peru, Brazil, South Africa, Egypt, Spain, Italy, Portugal, Israel, Mexico and the United States.
Leaning into the Differentiators
Sun World Vice President Marketing Jennifer Sanchez notes that this fall's official launch and integrated global marketing campaign arrives at the perfect time as supplies reach record levels and international availability expands.
"We are leaning heavily into the grape's show-stopping key differentiators – taste experience, fruit size, color, and juiciness," she says. "The global branding, the creative and its execution will stand apart from any other table grape branding or promotion that's been conducted in the past. After all, it is the first-of-its-kind global table grape brand marketing campaign, and we intend to make a meaningful and lasting experience."
The campaign will feature digital marketing aimed at the grape brand's target consumers, in-store marketing, sampling in retail stores and food festivals, media outreach, collaborations with food influencers and social media outreach.
Worldwide Outreach + Deep Pilot Market Approach
While the outreach will be global, Sun World also will go deep in designated U.S. and Asian test markets, Sanchez says. "Within these markets, which we will unveil in the coming weeks, we look forward to working closely with selected retailers and Sun World licensees to create meaningful 'pull-through' and illustrate Autumncrisps potential," she adds.
Sanchez concluded that Sun World plans a media event and licensee field days at its Center for Innovation in Wasco, Calif., Aug. 23-25.
Subscribe to our newsletter