The Packaging Pitch: Know thy product, find thy consumer
August 01 , 2017
More News
Opinion
Top Stories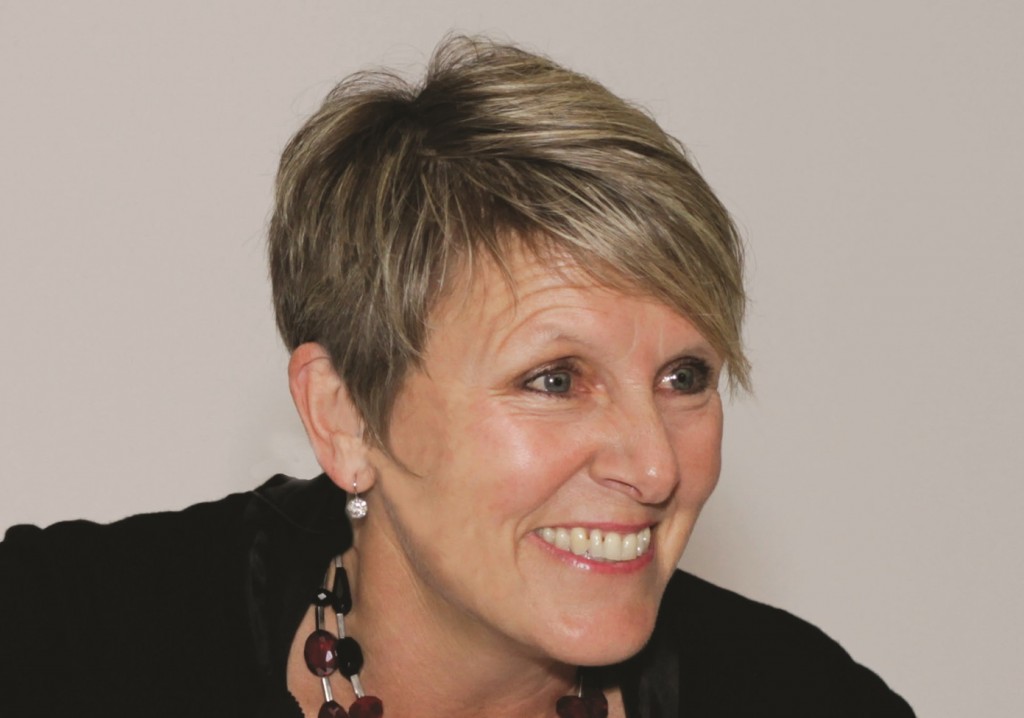 By Fresh Produce Marketing founder Lisa Cork
Over the past 18 months, my team and I have brought 30 new food products to life. In most cases, the client literally gave us a blank package and we created everything you see on pack.
This includes coming up with a consumer-centric brand, eye-catching packaging graphics and effective on-pack communication that captures attention and motivates sales.
To do this well requires a mixture of art and science. My personality type is very rational, so I look for structure in packaging.
My structured thinking is analytical and represents more the science of the pack, whereas my packaging designers, they are creatives; they represent the artful side of packaging design.
I'm telling you this because often when I speak at conferences about branding and packaging, people ask me, "How do you create good packaging? What is required to make a brand stand out?" Without intending to oversimplify it, I believe it comes down to doing five things really well.
Creating Successful Packaging Step 1: Know Thy Self and Thy Product
First, a great brand or pack needs to understand the product it represents. Say wha? I know. If you read that fast, it doesn't make sense, but it does. Before you can create a brand or packaging, you have to know the business and the product.
Let me give you an example. We helped Western Australia's Fresh Produce Alliance (FPA) launch three new brands: Avovita, Born Pure and TRUU. Before we did any work on brands or packaging, we worked with FPA's team to understand the company vision and their product vision. This was such an important step.
By conducting a two-day workshop, we learned about their commitment to farmers, multi-generational farming families and their community. We learned about their vision for a sustainable business model that benefited all participants, including consumers.
As a result of this work, we created FPA's vision statement, "Nourishing humanity" and their brand essence, "We make healthy delicious." These two phrases guided everything we did from that point forward in regards to creating and developing their new brands and packaging.
By the way, if you have not heard or seen these brands, please check out their Australian websites. These are world-class products and FPA is a very visionary company doing amazing things with fresh produce.
Creating Successful Packaging Step 2: Know Thy Consumer
The second part of creating a successful brand or pack is you've got to know the consumer. This is where research and observation comes in. If you can't commission your own research, get your hands on any research you can find that gives you insights into how your consumer experiences your product.
When I did the rebranding/repositioning for Lone Star Citrus in Texas, I used mainly secondary research to develop an understanding of the American grapefruit consumer. I spent six weeks gathering information and digging up anything I could on how consumers experienced grapefruit.
The bad news was grapefruit consumption was in a freefall. The good news is we found some clues to address what shoppers wanted to know about grapefruit and were able to use those insights to completely re-do Lone Star's packaging. We did three things:
We added a big and bold taste cue to the front of pack as part of the brand. Consumer perception was that grapefruit was only bitter – so we knocked that perception on the head.
We added a seasonal cue for Texas on the pack. Some USA grapefruit is less flavorful than Texas, and Texan grapefruit is only available in the winter. By creating the brand, Winter Sweetz, we were able to address taste and winter which helped them more successfully position their Texas grapefruit.
We changed the orientation of the bag. Rather than keeping the bag portrait, we created the brand in landscape. This was the direct result of me visiting 15 stores all around Houston and observing grapefruit merchandising - which showed most stores' merchandised grapefruit landscape. Not only did this give us a point of difference, we could tell our story better on a landscape bag.
Creating Successful Packaging Step 3: Determine Your Tonality
Tonality is a word I've borrowed from the art world as it is a great way to describe a key step in packaging which is, "What is your tone?" Here, the word tone refers to what is the mood you want to bring to your packaging, and it also refers to the tone of voice you will talk to the consumer with.
Let me explain using two CPG (consumer packaged good) examples.
food for health
Look at this packaging. Based on the brand, photo and words on the pack, what is the tonality of this pack? This pack is all about health and wellness. Words like 'naturopath creations', 'liver cleansing', 'fructose free' and the 5 Star Health Rating all support wellness and free from or clean living as its core premise. It is very clear.
Monster
Now take a look at the Monster pack. Can you feel the difference? What is the Monster pack trying to stand for? What is its tonality? I am picking up a bit of wellness because it is 'wheat free' but I can't connect the brand, the graphics or the big words BERRY MUESLI to wellness. So I am getting mixed messages from this pack.
When a pack is not clear on its tonality, both in its graphics and its voice, consumer confusion is the result. Consumer confusion is not good for sales.
Creating Successful Packaging Step 4: Create a Consumer-Centric Brand
Branding is one of the areas that separates fresh produce from CPG. Walk any supermarket aisle and pay attention to the products on display. What do you see? Most CPG packaging has a clever brand and innovative packaging design created to capture attention on very crowded shelves.
Now walk in the produce department and what do you see? Most fresh produce packaging is grower branded with limited innovation or key messages that excite and inspire.
There are a couple of reasons for this. First, produce has always seen itself as a commodity and a commodity can't easily be branded. Second, retailers restrict branding in produce whereas they offer less restriction in CPG.
While I get these constraints, to me, this is the big untapped opportunity for fresh produce. I know this because I have worked with fresh produce growers for nearly (ahem) 30 years and every grower has a story.
I brought my first produce brand to life when I was 22. The brand was called "Eat Smart" and it was revolutionary at the time as it was the first fresh produce brand to actually say something of value to the consumer. I am proud to report my former employer, Apio Produce Sales, is still using the Eat Smart brand, nearly 30 years later.
A good brand can be timeless if well thought out and created with the consumer in mind.
Creating Successful Packaging Step 5: Packaging Design Supports Consumer Decision Making
The final step in our simplified model is the packaging design elements have to support consumer decision making. This builds on everything we discussed in #1 to #4.
The bag's look and feel must relate to what the consumer is looking for in the product. Packaging needs to match the brands tonality. Going back to our Monster example, what does the grass imagery at the top and bottom of the pack have to do with the brand Monster or the product?
If everything aligns – and this is what a good packaging designer does – then the entire look, feel and tone of the bag works to support sales.
Hopefully this has given you some insight into what is required to create a successful brand and packaging. It is not something you can just give to your daughter-in-law who is studying graphic arts or your carton packaging company. There is a lot of thought, work and expertise that goes into getting a pack just right.
If you are looking for branding or packaging or just want a workshop to see what is possible, give me a call. Or to have a look at the brands and packaging we have created for companies just like yours, head on over to www.freshproducemarketing.com.
Subscribe to our newsletter