U.S.: Concord Foods partners with California Avocado Commission
U.S. food supplier Concord Foods has announced a partnership with the California Avocado Commission (CAC) to bring free guacamole samples into retailers this summer, in a bid to maximize sales during the Fourth of July weekend.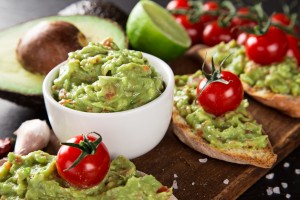 Concord said by showcasing how well California avocados pair with lime juice and guacamole mixes, the two entities are aiming to become the preferred brands when it comes to providing healthy and delicious meals.
"We look forward to helping people enjoy life's special occasions, like the Fourth of July, by offering quick, convenient meal solutions that are also healthy and flavor-filled," said Charles Olins, vice president of sales & marketing at Concord Foods.
"By demonstrating how easy it is to use our juices and the new Concord Fresh Success packets to enhance the flavors of fresh produce, we seek to inspire more people to reach for Concord Foods products when shopping for healthy solutions."
In the latest press release from CAC, June is noted as California avocado month and is celebrated with peak volumes.
"The partnership with Concord Foods is a natural fit for the California Avocado Commission as our products go hand-in-hand – especially during the Fourth of July," said Jan DeLyser, vice president of marketing at California Avocado Commission. "
"We know guacamole is on trend and a staple during this time of year, so we are excited to provide in-season avocados to shoppers looking to please a crowd this summer."
In-store demos will be taking place at 180 Walmart stores from June 29-31.
Subscribe to our newsletter