GM labels create 'halo effect' for other produce, study finds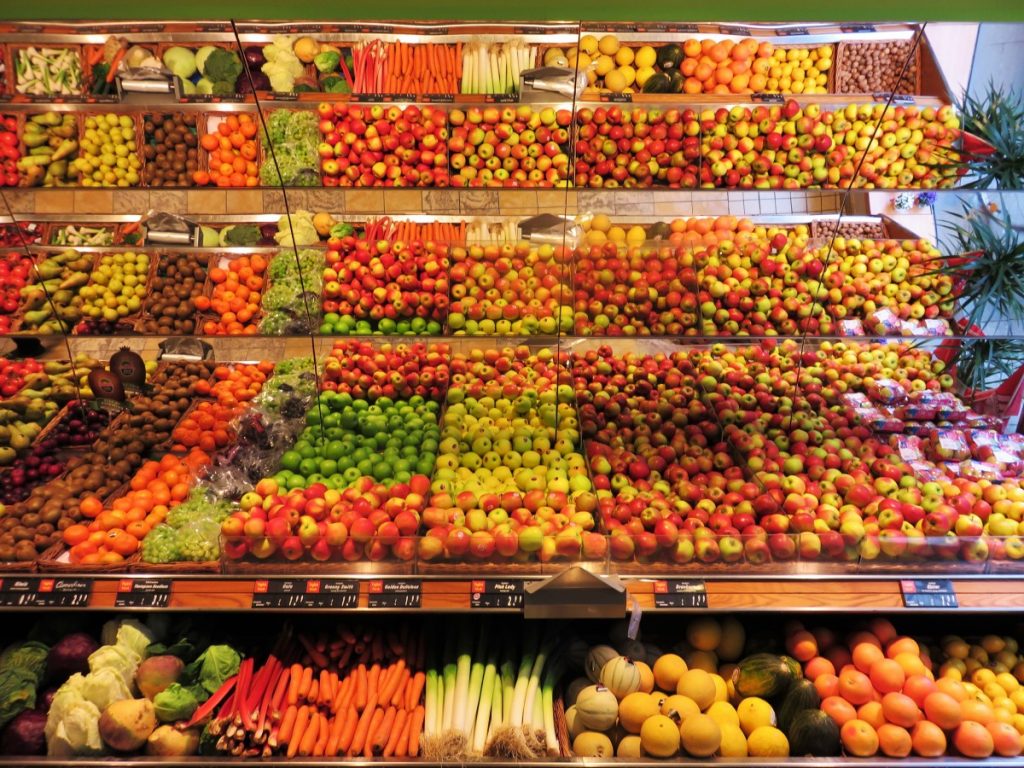 Cornell University has taken an interest in a controversial topic for U.S. consumers- genetically modified food labels - and found some interesting results.
Aversion to genetically modified food has sparked mandatory labeling proposals and laws at the state and federal level.
These new consumer preferences and emerging rules inspired a study by Cornell to gauge consumers' willingness to purchase labeled or unlabeled fruit.
What they found was a surprising "halo" effect for fruit labeled as non-genetically modified.
Context of Cornell's study
This occurs at a critical moment- two months before a new federal law will go into effect. The USDA will begin implementing the National Bioengineered Food Disclosure Standard on Jan. 1 of 2020.
As a result, the law will require food marketers to disclose the use of GMOs in food products.
Researchers were interested in what will happen when produce is labeled as genetically modified (GM) and non-GM.
The team assessed if shoppers would be willing to purchase a product when the market introduces new labels, according to professor at Cornell's Charles H. Dyson School of Applied Economics and Management Miguel Gómez,
Specifically, they wanted to "learn from consumers" about what future produce shopping will look like under these new conditions.
Writers of the paper recruited 1,300 consumers for the study. They were shown 'GM', 'non-GM' and unlabeled fruits and vegetables in random sequences.
First, the team presented an unlabeled apple to the consumer. Then, they presented an apple with a 'GM' label.
After that, they repeated that with a 'non-GM' apple second.
Conclusions
Following this process, they found that consumers were more willing to buy unlabeled produce after researchers showed them "genetically modified" food. This demonstrates a preference for unlabeled fruit over 'GM' tagged fruit.
A doctoral student in applied economics at Cornell, Adeline Yeh, commented on the findings. She said that the team was "surprised" when they first saw them.
She added: "Our original hypothesis was that having a non-GM label would have a stigmatizing effect on the [unlabeled] fresh product."
"The results contradicted our original hypothesis."
In short, consumer demand for 'non-GM' produce did not mean that consumers would not choose unlabeled produce.
Consumer preference for 'non-GM' fruit did not change the initial preference for unlabeled fruit.
Preference for the unlabeled apple was initially 65.2%. In comparison, it was 67.2% after presented with a 'non-genetically modified' apple.
Researchers said it did not "stigmatize" the unlabeled fruit.
Under new labeling laws this study may have larger implications. It could tell the produce industry about consumer habits in choosing GM versus non-GM products.
Subscribe to our newsletter