U.S. 2023 horticultural import forecast lowered
March 17 , 2023
More News
Today's Headline
Top Stories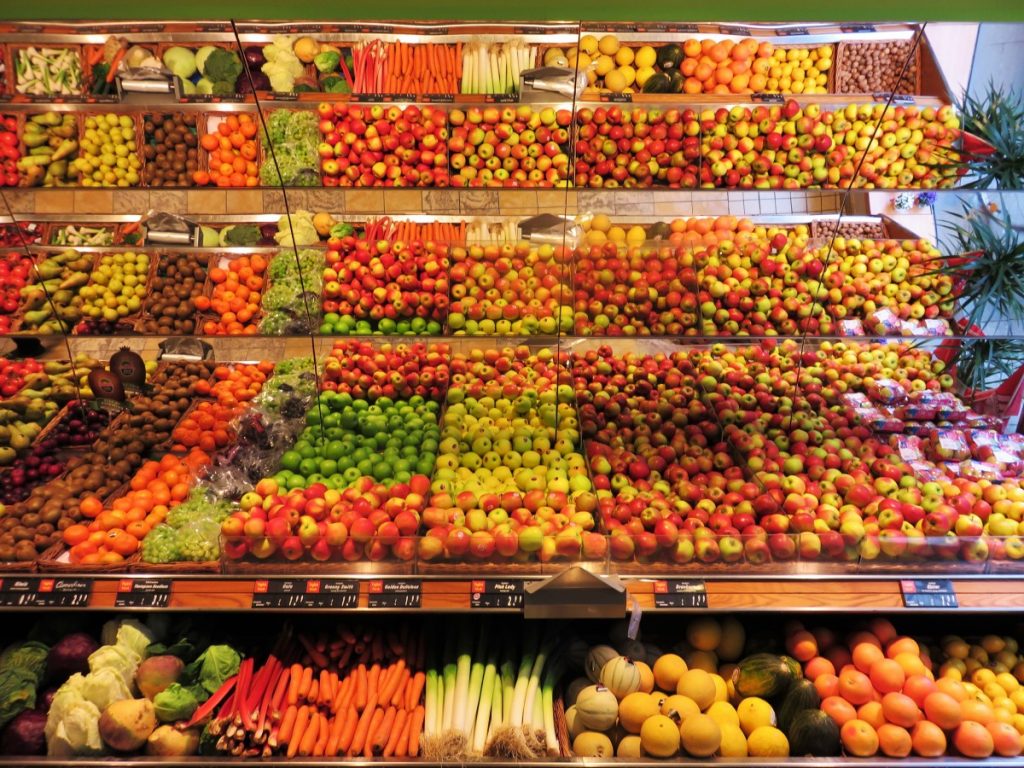 U.S. horticultural product imports for the fiscal year 2023 are forecast to increase by 3% over FY 2022, according to the latest USDA estimate. These numbers are an update from November 2022 statistics from USDA's Economic Research Service and the USDA Foreign Agricultural Service.
The "Outlook for U.S. Agricultural Trade" was released in late February. USDA indicates "these increases continue a durable trend whereby consumers seek year-round supply of products produced competitively abroad."
The February forecast is less than 1% below the last forecast, released in November 2022. This is partly due to lower unit values as well as a decrease in expected import volumes, as banana production prospects are lowered for Guatemala and Ecuador, the USDA reports.  
U.S. fresh produce imports
According to the latest estimate, U.S. fresh fruit imports for fiscal year 2023 are projected to rise to a value of $18.4 value, up from 17.9 billion for FY 2022. Fresh vegetable imports by the U.S. are projected to rise from $11.09 billion in FY 2022 to $11.8 billion for this fiscal year.
U.S. fresh produce exports
According to the February 2023 estimate, U.S. fresh fruit and vegetable exports for fiscal year 2023 are projected to rise to a value of $7.1 billion, up very slightly from the FY 2022 total of 7.01 billion. Whole and processed tree nut export value for FY 2023 is estimated to drop to $9.0 billion, down from $9.76 billion in FY 2022. 
Sources for 2023 imports
Mexico's top exports to the United States are fresh fruits and vegetables followed by beer, distilled spirits, grain and feed, and sugar. Fruit and vegetable imports of fresh winter vegetables including tomatoes, peppers, squash, and green beans are adjusted down as hurricanes impacted growers in Mexico's western and north-central production regions. 
However, the production and exports of the largest fruit category, avocados, are expected to be stronger than last year. Despite strong trends of Mexican beer import growth and distilled spirits, those imports are adjusted down from previous forecasts on weakening demand. More broadly, trade with Mexico is impacted by a strengthening Peso against the U.S. dollar.  
Chile fruit exports are expected to decline $100 million from the previous forecast on reduced crop expectations. Other imports from South America—driven largely by Ecuador—is lowered by $300 million on lower expectations for fruit exports, especially bananas. This is mainly associated with supply chain issues and high fertilizer costs, limiting new plantations, and reducing production as well as increasing prices. 
The forecast for Central America is largely unchanged, despite shifts in where imports are originating. Guatemala is adjusted down $200 million on reduced fruit exports, especially bananas. However, imports from Costa Rica and other Central America are each adjusted up $100 million. 
A more positive global economic outlook
The global economic outlook for 2023 has moderately improved since the last forecast in November 2022, as downside risks of recession have lessened, according to the USDA. Inflation has begun to ease globally, particularly in the United States, but remains elevated.
Economic growth is expected to remain steady but at a slower pace than in recent years. World real gross domestic product (GDP) is projected to increase by 2.8 percent in 2023. 
Continental Europe's economy has benefitted from a moderate winter, which has helped partially mitigate higher energy prices during most of 2022 due in part to Russia's invasion of Ukraine. 
China's economic reopening from strict lockdown policies is expected to impact trade and increase global demand for some commodities, including oil. This may affect freight rates for ocean-bound cargo, which have continued to fall from their coronavirus (COVID-19) pandemic highs as supply-chain bottlenecks have eased.
The most recent U.S. Department of Labor's Bureau of Labor Statistics data indicate that the uptick in inflation resulting from the COVID-19 pandemic economic disruptions has already peaked. 
Subscribe to our newsletter