IBO makes its mark on the global produce map
September 11 , 2015
Countries
More News
Most Read
Today's Headline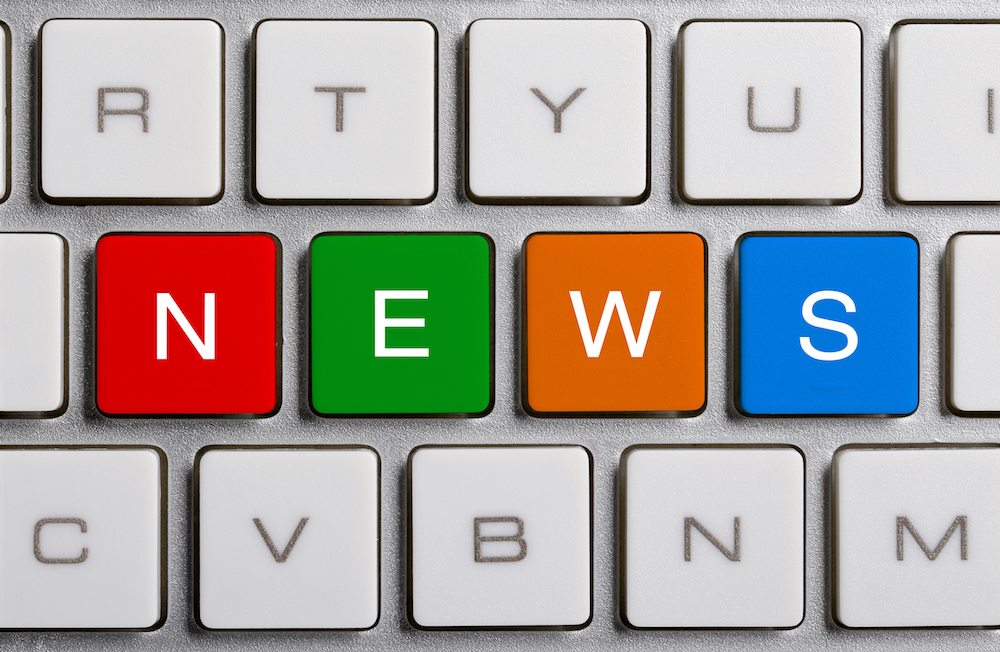 At the first International Blueberry Organization (IBO) meeting five years ago organizers booked an auditorium in Orlando for 100 people and only 12 showed up. In contrast, this week's event in Coffs Harbour, Australia, had more than 300 participants from 20 countries who gathered to learn and collaborate on what needs to be done to raise consumption in line with production forecasts. The summit, to be jointly held by Argentina and Uruguay next year, has now become an essential information sharing and networking event for growers and traders of the antioxidant-rich fruit.
IBO chairman Andrés Armstrong said that after the first meeting he would have never expected the group to grow to the level it has now reached.
"But after the second and the third meetings where we really started to make a working group that has potential and has knowledge from all over the world, we realized we had something good in our hands and we could work to have an event like we had today," he told www.freshfruitportal.com.
IBO Australia representative Peter McPherson said around 90% of the world's blueberry production was represented at the conference in one way or another.
"That speaks for itself in where the exposure has grown in terms of the IBO and its presence," said McPherson, who is also Costa Group's (ASX: CGC) berry category manager.
When asked whether discussions at the event had changed his perceptions for the blueberry industry's future, he said his views were "as positive if not more positive".
"There are a lot of things happening with new genetics and expanding production windows. Everyone tries to achieve a 52-week production scenario on a more constant basis, and when you put all those positive attributes together we're going a long way to fulfilling what the consumer expectations are," he said.
Click here for photos from a farm visit to Costa's Corindi operations.
Building a bigger, stronger health halo
One of the core issues at the event was health benefit studies, which the IBO seeks to make more available while helping bring together sound research from around the world. Currently, a good source of information is the U.S. Highbush Blueberry Council website.
In his talk, Fall Creek Farm & Nursery's Dave Brazelton said the blueberry industry was "riding the right horse" with a healthy, bioactive product, but more research was needed to find out exactly what effects the fruit had and why.
The industry veteran said the USHBC was supporting health research in a range of areas including cognitive function, neuroprotection, bones, immune function, cardiovascular function, insulin, gout, anti-inflammation and cancer.
"But just because we do the research it doesn't mean we have the effect," he said, adding there were also microbiome studies into how blueberry intake interacts with gut bacteria.
One telling point however was that some surveys had found media outlets were more likely to publish stories on health research undertaken in their own countries, so Brazelton urged grower associations around the world to encourage local research and invite guest speaker health experts to their events.
"I think he [Brazelton] opened my mind a little bit in terms of that," said Armstrong.
"We don't think a lot about Chile as a market for our fruit. We are thinking more in the export market, but certainly for me this opens an alternative to do more in Chile."
As the world's largest blueberry exporter, Chile's industry has come under threat from increased production from Mexico during its market window. Seeing this trend in advance, Chile has sought to reduce its dependence on the U.S. and has diversified its portfolio of destinations, including forays into its own backyard.
"We have done some promotional activities in Brazil. We think there are also opportunities in Colombia – it's such an interesting market," he said.
"Of course every market has new challenges – probably in Brazil and Colombia it'd be to make more people know about the qualities of the fruit, to know the product."
And while Chile looks for new destination markets, a predominantly domestic-focused Australian industry is broadening its outlook as well.
"We've been 360 degrees from 2000, in the last 15 years when export used to take up the greater share of fresh production. Today it's about 5%, and I see an opportunity this year," McPherson said.
"We need to get back in because with the volumes that are coming on into Australia in the next four to five years we need an export window, and that coincidentally is the time when extra volume is going to be about," he said, adding that regaining Japanese access was a top priority.
"Obviously the cost of production is our Achilles heel, but if the [Australian] dollar stays down, we can continue to strive with these better tasting varieties, there will be a place there for us."
Eurafruit managing director Trevor McKenzie, who like McPherson and Armstrong is an IBO co-founder, said the South African industry was also making significant efforts to raise awareness about the fruit.
"Our local growers contribute from every kilogram of fruit that we export and sell locally to a fund which we manage for them, and we're doing a lot of promotional activity locally," he said.
"A lot of us standing around here are watching each other as competitors, but there has been an enormous amount of sharing and I think that's really great - it's important we understand that our competition is not each other, it's other fruit crops.
"That was one of our challenges as an international organization, that everybody is looking after their own backyard and doesn't want to share that information - whether it's about marketing or technical - with their competitors."
Anticipating blueberry cultivation's centenary
USHBC council member Cort Brazelton, Dave's son and IBO co-founder, said he couldn't believe how many people were in attendance at the Coffs Harbour summit.
"I can think of a handful of people who are active in this industry and aren't here, but it's a very few," he said, encouraging more Europeans - particularly the Polish who are significant producers - to attend the next IBO conference.
"I also think we are getting closer to one of the bigger goals, and that is to transmit what is effective in the different countries, both for internal promotion, export development, you name it - we have a better exchange of ideas.
"We're getting close to the next step which is the IBO actually taking charge of generically and actively promoting blueberry awareness, the blueberry health message, and in this case 100 years of blueberries all around the world in 2016," he said, drawing upon a presentation from Mike Mainland who highlighted the efforts of blueberry pioneers Fredrick Vernon Coville and Elizabeth Coleman White to cultivate what was only a wild crop at the turn of the 20th century.
British Columbia Blueberry Council chairman Jason Smith said he was very impressed with Mainland's talk, and upbeat about the IBO in general.
"I enjoyed the whole history of how highbush blueberries evolved, and it basically came to a point where the fruit could only be grown to a certain latitude, but they didn't accept that," Smith said.
"They went beyond and said we want to get blueberries to the lower areas of the U.S. and they took it as a challenge.
"Because of that there's been continued evolution in varieties, and now what used to be only grown in the northern half of the U.S. and Canada is now grown around the world."
Smith said the IBO summit brought huge benefits to the Canadian industry through networking and the depth of information provided. This has been a big year for Smith and his peers, who gained access to China and South Korea this year.
"Whenever you get market access into a new country, there are always different quirks that have to be worked out. This year a lot of it was for the growers that went ahead at their own expense and started following protocol, investing in the measures to make sure they met the protocol requirements - that was a positive part of it," he said.
"I guess there was a learning curve, but if there was any negative it would be the fact our season was so early this year.
"We finished over a month early so by the time the inspectors were physically able to arrive, most of our season was already over, so this year only a limited amount of fruit ended up going to China and Korea."
Onubafruit commercial director Carlos Esteve said he had a very good impression of the IBO event, which is able to bring people together in a "unique" meeting place. The Spanish company embodies the kind of growth the sector has witnessed, rising from 300 metric tons (MT) of production five years ago to 7,000MT last year.
"In terms of what we're looking for, the greatest amount of growth is in early varieties," he said.
"Under the climatic circumstances that we have, we're trying to make the most of the window for our varieties in which the countries we export to have a deficit of the product - the late window of our season isn't very easy, but we are changing our production period.
"We coexist mainly with Morocco and it's a current market that's growing, but there is room for everyone. Demand is growing faster than supply."
Any readers interested in joining the IBO can contact us at news@freshfruitportal.com, and we will put you in touch with the relevant people.
Related stories: Australia: Costa Group makes shift to substrate blueberry production
Australian blueberry cooperative to trial exports this season
Argentina: Organic blueberry exporter gears up for U.S.-bound shipments
Direct marketing an 'insurance to survive' for German blueberry growers
'Don't let blueberries go bananas', food trend expert warns
Aussie blueberry marketing keeps prices steady amid rapid growth
Subscribe to our newsletter