"Envy could be the next Fuji apple," says Oppy exec
April 27 , 2016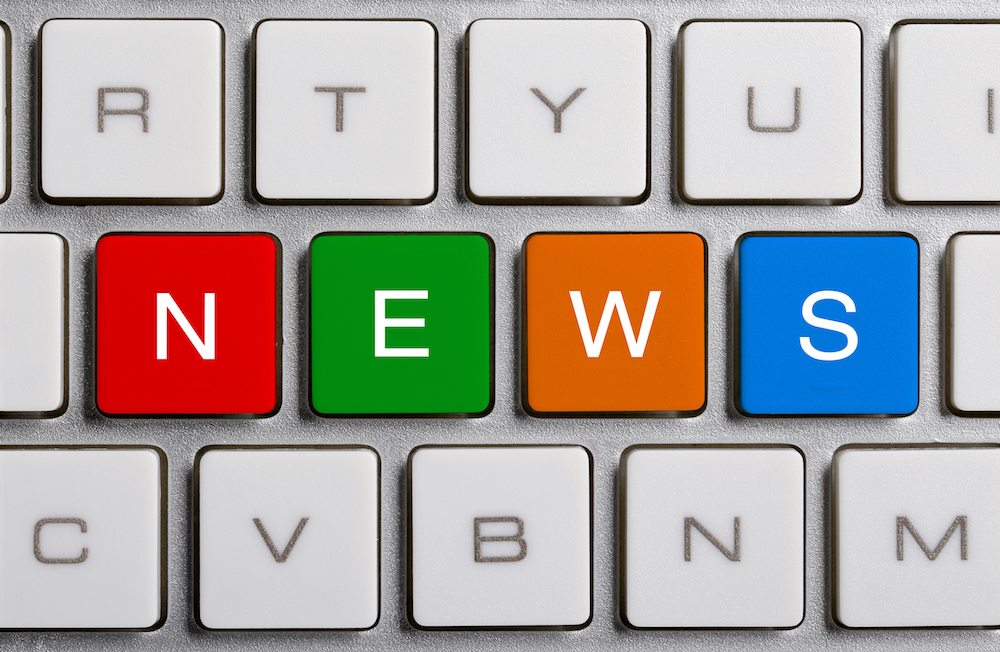 In March this year, one southern California retailer reported for several weeks that the Envy apple was its number one item in gross sales across the entire store; not eggs, not milk, not steak but a single apple variety.
Oppy executive category director for apples and pears, David Nelley, says his team was "blown away" by this stat.
"Envy went really well, and we're now sold out and looking forward to the new crop from Chile and New Zealand which should arrive in early June," he tells www.freshfruitportal.com.
"As a matter of fact we're really doing a lot of planning now – when you think about how the growing cycle takes a couple of years to get plant material and it's five to seven years to get a tree into production, I'm now having to assess out to 2022 and 2025 what sales many of our accounts will require of Envy. 
"It's our belief at Oppy that the Envy could be the next Fuji apple given that it's a large size, red and it's sweet. So we're really looking at some significant volume signals to (variety owner) Enza in terms of what this market can take."
He says Envy volume was up 26% year-on-year for the North American season yet the price rose by US$1.50 per box, illustrating a "demand exceed" situation for the variety. He now expects increased volume from the North American market's main counter-seasonal suppliers, Chile and New Zealand.
There's a positive outlook for other proprietary apple varieties Oppy handles too, particularly Jazz and Pacific Rose.
"For Jazz out of Washington we're now 75% sold and we should transition into New Zealand and Chilean fresh crop in late May,
"And finally Pacific Rose, which is really exclusively grown in North America now, is about 70% sold. We don't expect any fresh crop imports and some 40% of Pacific Rose has been exported into Asia – it doesn't have the year-round supply in North America that Jazz and Envy do.
"These three varieties, especially Jazz and Envy, are really a solution for the varying taste profiles that North America has. Jazz appears to the sweet-tart, Envy appears to the sweet and large size."
He adds the group is also very excited about adding Chilean-grown Ambrosia apples to the portfolio of Jazz, Envy, Smitten and Eve, which "are all largely from New Zealand".
"So for Oppy, our import business is now very squarely centered around the newer rising star varieties," Nelley explains.
"The New Zealand fruit is just available in smaller volumes [compared to Chile]. Some of the quality I've seen this year is outstanding out of New Zealand – the color is really exceptional. Quite frankly, the first arrivals we saw from Enza this year made our QC (quality control) department go 'Wow' and they're a bunch of Chilean guys.
"Generally for the New Zealand market we'd expect to be in the high 30s (USD), the Chilean market in the low to mid 30s (USD) - that's just probably a consequence of the sheer volume of the Chilean Royal Galas that are available and numerous sales outlets that handle them."
Speaking of Royal Galas, while Chile's Office for Agricultural Studies and Policy (ODEPA) statistics show total exports of the variety were down 12% from January through March, U.S. bound shipments skyrocketed by 397%; a figure that softened to 14% growth as more volumes came on-line in the first half of April.
"The Chilean Royal Gala market, although it's been touted as being quite optimistic, has been surprising to some as although Royal Galas have begun to arrive the market's been a bit slow on the uptake," Nelley says.
"While there's been a lot of talk about the weak condition of Washington Royal Gala quality and stocks are actually quite low compared to last year, retailers have been slow to switch over to fresh crop Gala from Chile so far in April."
He says the slow uptake was starting to change last week.
"We expect local apples to diminish into early May and for the market for imported fresh crop Gala fresh crop to edge up in demand in mid-to-late May, and for June and July to be quite reasonable."
But does this higher counterseasonal volume of Royal Galas have an impact on prices for proprietary varieties like Jazz? Nelley thinks not.
Pear category in need of revitalization
Data from the United States Deparment of Agriculture's (USDA) Agricultural Marketing Service show mixed results in terms of volume for imports of South American pears; from weeks 1-16 Argentina exported 20% more to the market year-on-year at 22,039MT, but Chile's shipments declined 37% to reach 7,896MT.
"The Bartlett program from Argentina is nearing completion," says Nelley, highlighting the campaign has been hampered by small sizes.
"The volume of Williams Bartletts out of Argentina will be down; nevertheless sales are actually quite good.
"The Bartletts have arrived in good shape and the market's been quite good, so we now begin to transition into other varieties out of South America such as Bosc, Anjou and even Packham's out of Argentina."
He says the market from South America has been "quite good" and now the market will see more varieties from New Zealand.
"We're ery excited about Taylor's Gold and Comice. The reality is they go whacked by hail and the volumes of Taylor's Gold and Comice out of New Zealand will be down dramatically.
"We're just now having to piece out arrivals between retailers who have quite high expectations around volume, but will probably be disappointed because the overall volume out of New Zealand will probably be down 35, even 40%. All that will arrive in May."
He says the pear market's good prices have been a function of lower supplies out of the Northwest, but looking more long-term Nelley says the category needs something new.
"What I hear quite frequently from retailers is that the pear category is in urgent need of re-excitement. It needs some new varieties to come through with new color, new flavor, with some pizzazz to really lift interest in the pear category.
"It's an item where sales unfortunately have been stagnant in recent years, so I think some of these new varieties that come in from New Zealand really help to lift it.
"So we're really active out there sampling Taylor's Gold pears, we have been for years, and we love to pair them up – excuse the pun – with cheese products in-store and really try to show how pears can be a gourmet item; just a really good item to eat out of hand during the hot summer because they are juicy."
European apple and pear imports?
When asked about a proposed rule from the USDA Animal and Plant Health Inspection Service (APHIS) to ease access for imports of pome fruit from some EU countries, Nelley believes it will be a challenge to find a market but in some instances the EU could be a feasible supply option.
"We have considered it. We've even toyed around with taking some organic apples out of France and to Canada, and that's been quite successful we're there's a niche variety or a niche product, but by and large the timing coincides with enormous production out of Washington State, Michigan and New York.
"So it's going to be very difficult for European apples to come into North America at the same time as even the Ontario apple crop," he says, adding the opportunity would lie in proprietary varieties from Europe, or organic fruit.
"When you look at the freight, bringing a truckload of apples from Washington State into New York, at times during the winter months it gets very close if not more expensive than bringing in a container into New York from France," he says.
"The other thing that's dependent there with proprietary varieties is size – typically the smaller sized apples are produced in Europe. We don't need more smaller sized apples in North America – we need 70s, 80s and 90s.
"If a variety like Envy could be grown in France and throw out 70s, 80s and 90s naturally and have access into the U.S. East Coast, that's interesting, because those are sizes that typically Europeans aren't that interested in. In summation, it comes down to a niche opportunity and sizing opportunity."
Subscribe to our newsletter