Year 2015 in Review - First Half
December 28 , 2015
Countries
Editor's Choice
More News
Most Read
Today's Headline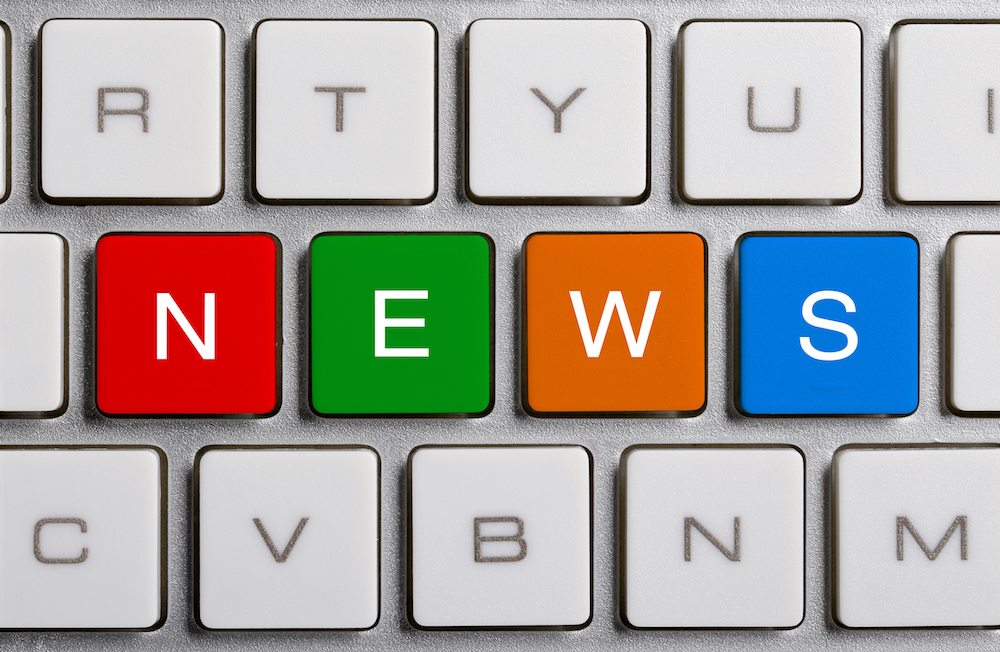 By Fresh Fruit Portal editor Matthew Ogg
Labor is frequently cited as one of the biggest challenges facing the international fruit industry, so it comes as no surprise industrial action dominated the biggest headlines of 2015, whether it was U.S. West Coast port strikes that severely damaged the trade or union-related disputes on farms.
U.S. berry company Driscoll's was embroiled in two such conflicts in the early part of the year, involving Baja California supplier BerryMex in San Quintin and Sakuma Farms in Washington State.
An attempted boycott of Driscoll's berries was our most read story of 2015, instigated by an NGO in Oregon called the Fair World Project that urged the multinational to suspend sourcing from Sakuma until it signed a 'fair' contract with the union Familias Unidas por la Justicia (FUJ), translated as 'Families United for Justice'.
Driscoll's executive vice president Soren Bjorn told www.freshfruitportal.com he always took matters like this very seriously, but third party audits had shown issues raised by the FUJ had been sufficiently addressed and therefore the multinational would "stand behind" its partner.
"We feel that there were some legitimate claims a while back and those have all been properly addressed by Sakuma," Bjorn said.
"Clearly people have the right to disagree and protest, and there's little we can do about that, but if the claims are not legitimate at some point then we don't think that's going to have any significant impact in the marketplace."
What did have a very large impact on the marketplace was the dispute between the Pacific Maritime Association (PMA) and the International Longshore and Warehouse Union (ILWU), who weren't able to agree to a new contract until Feb. 21 following intervention from U.S. President Barack Obama.
California Citrus Mutual (CCM) president Joel Nelsen said the dispute couldn't have come at a worse time for the fruit industry.
"Fruit is rotting on the docks, sales are being canceled by the customer and our industry has slowed its harvesting so as not to place matured fruit into the market place," Nelsen said.
"All this damage is created by two entities that seek to maximize their economic well-being while sacrificing others."
The effects were felt abroad as well, with Chilean growers claiming to have lost US$50 million in fruit exports from the ordeal, while it was tougher for Chinese importers to receive North American fruit on time.
But during this period the Chinese produce sector was dealing with a much bigger problem of its own. In an investigation into a broker over alleged tax evasion, Chinese authorities detained 33 people including Dalian Yidu director Liu Zhi, who it is understood has since been released.
The debacle led to hundreds of containers of Chilean cherries and Peruvian grapes being diverted to other markets, and prompted New Zealand kiwifruit company Zespri to distance itself from the group.
Elsewhere, Chiquita's transition to ownership under Cutrale-Safra continued prompting shake-ups throughout the year with the closure of its Charlotte headquarters and a move to Florida, while Monsanto made its tilt at Syngenta in what has been an ongoing process of consolidation in the crop protection and seed industries.
Other significant events in the first half included United States Department of Agriculture (USDA) approval for Okanagan Specialty Fruit's (OSF) genetically modified non-browning Arctic apples, the detection of Panama Disease Tropical Race IV for the first time in the Australian state of Queensland, and Medfly detections in Chile; at least in the case of the latter, the incursion has been eradicated since then.
With only seven stories highlighted per month in this summary there are so many interesting and relevant issues that didn't make it into the list below, but we hope you enjoy looking back at some of the positive stories from the half and can reflect on some of the more challenging issues. Stay tuned for our second part of the Year 2015 in Review tomorrow.
January
U.S.: Envy apples hit record volumes in Washington State. Click here

U.S.: Chiquita shuts up shop in Charlotte. Click here
Chinese authorities launch fresh investigation into fruit imports. Click here
New CEO for Sun World. Click here
U.S.: West Coast port users express shock at 'unbelievable' congestion. Click here
First Mexican blackberries and raspberries arrive in China. Click here
U.S.: Listeria apple media claims in Asia "outlandish", says Powers. Click here
February
U.S.: Obama steps in to resolve West Coast port dispute. Click here
China: Food smuggling case in national media spotlight. Click here
Inside one of Europe's largest banana ripening facilities. Click here
USDA considers allowing avocado imports from second Mexican state. Click here
U.S.: Overarching brand has "monumental" implications for produce industry. Click here
Raspberries may be culprit in Australian Hep A outbreak. Click here
USDA gives green light to GM apples. Click here
March
U.S.: Boycott threatens Driscoll's supplier. Click here
U.S.: "World's largest indoor vertical farm" planned for New Jersey. Click here
Medfly found in northern Chile. Click here
Some NZ growers disappointed by "extravagant" Zespri buyer visit. Click here
U.S.: Driscoll's stands behind Sakuma Farms. Click here
Ecuador's fruit import tariffs to hit 45%. Click here
Australia: Panama Disease Tropical Race IV suspected in Queensland. Click here
April
U.S.: Robotic strawberry harvester 'mimics human behavior'. Click here
U.S.: Union negotiations off the table for Sakuma Brothers Farms. Click here
Editor's Note: Fuerza Atacama – After the flood, a view from the mud. Click here
Mexico: Farmworkers were 'forced' to strike, claims BerryMex. Click here
Russia tightens EU food import restrictions. Click here
Royse: Drones, water tech and urban farming the future of agriculture. Click here
"Banana selling prices are too low", claims Fresh Del Monte CEO. Click here
May
Indian mango exporter finds market in Germany. Click here
Large Argentine pome fruit exporter goes bust. Click here
New techniques at play to make blueberry quality more science, less 'art'. Click here
Social responsibility "acculturating" U.S. consumers, says Silbermann. Click here
Aussie produce industry "shocked" by ABC labor exploitation exposé. Click here
Syngenta snubs Monsanto's takeover bid. Click here
Final agreement reached on Univeg merger. Click here
June
U.S. apple orchard fined US$2.25M for hiring 'unauthorized' workers. Click here

El Niño likely to last through Northern Hemisphere winter. Click here
EU Court of Justice imposes greater fines on Del Monte, Weichert. Click here
Colombia: Drones used to boost banana growers' productivity. Click here
Q&A: Naturipe CEO "bullish and optimistic" about berry future. Click here
Australia: Costa Group releases IPO. Click here
U.S. threatens restrictions on Costa Rican pineapples. Click here
Photo: www.shutterstock.com
Subscribe to our newsletter